posted on: August 25, 2023
Q. What's the Circadia difference?
Circadia leads the industry in using targeted ingredient technologies as a result of long-standing relationships with raw material suppliers and our vertically integrated company structure, where we're able to control the quality of everything from our research and development to packaging and fulfillment. Circadia professional skin care is based on the skin and body's natural circadian rhythms. Chronobiology, the biology of time, is based on the principles of defending skin from damage during the day, and stimulating repair during sleep, and is at the core of our concept. Circadia has been a pioneer in bringing the concept of Circadian rhythms to the health and wellness industry.
Circadia's formulations combine pure botanicals, stem cell technology, second-generation vitamins, and innovative peptide development to achieve optimal skin health and beauty. The Circadia Collection offers unique treatment options such as chemical peel alternatives, innovative delivery systems, and patented ingredient technology. Our concept allows us to deliver science and nature in perfect rhythm.
Q. Can you tell us about your new Serum 71?
Serum 71 is a powerful serum packed with potent ingredients, designed to deliver brightening, lightening, and tightening effects for all skin types. The immune-boosting, nutrient-rich formulation has a powerful trio of tranexamic, mandelic, and azelaic acids. Also included is a second-generation beta glucan and Neodermyl—the next-generation copper peptide that helps build back collagen and elastin better than ever.
Q. Where does Serum 71 get its name from?
It's named after the year Circadia founder Dr. Peter Pugliese joined the Society of Cosmetic Chemists, and is in tribute to his immense contributions throughout his career as a chemist. Serum 71 is innovative for our time, yet honors the rich history and work that went into creating it. Dr. Pugliese joining the Society of Cosmetic Chemists was a major career shift that would ultimately change the trajectory of his life and the skin care industry. One ingredient, popular in many formulations today, can be directly credited to his research—Dr. Pugliese did the initial clinical studies on the first commercially available peptide for cosmetic use in the 1980s.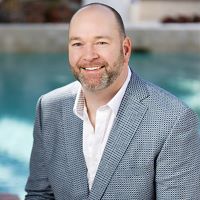 Fast forward to 2023, and Circadia CEO Michael Pugliese is reviving his grandfather's innovations but putting his own passionate spin on these industry-standard ingredients, bringing new excitement to an established ingredient profile. Enter Serum 71: a nod to the past with an eye on the future.
Q. What do the featured ingredients in Serum 71 accomplish?
In bringing ingredient technologies to the forefront of today's innovations, we're able to deliver the benefits of copper through Neodermyl, which some say offers rejuvenating properties like dermal filler after routine use. Neodermyl has an advanced delivery system that eliminates the sometimes-irritating issues seen with copper, making a great ingredient even better. Tranexamic acid treats hyperpigmentation like hydroquinone, but it also improves the skin's barrier function without the irritation and potential toxicity of hydroquinone. It inhibits tyrosinase activity and helps lighten and brighten the skin. Beta glucans are nature's powerful medicine, as they aid in wound healing and help fight infection. In skin care formulations, they soothe irritated skin and rebalance the skin's immune system.