Cryolipolysis, or the freezing of fat, is not a new technology, but consumer desire for quick results with little downtime has made fat reduction procedures significant in the esthetics industry. This procedure is intended to help clients with problem areas that they just can't get rid of through diet and exercise. This modality offers a nonsurgical way to target pockets of fat and may help with loose and sagging skin.
WHAT IS IT?
Cryolipolysis is a noninvasive procedure that involves the cooling of body fat to break down fat cells. Also known as "fat freezing" or the brand name, CoolSculpting, it results in a reduction of body fat without damage to surrounding tissues. Since adipose (fat) tissue is more responsive to temperature changes than skin, the frozen fat cells break down and leave the skin unharmed.1 Cryolipolysis is FDA-approved for the chin, arms, back, flanks, stomach, outer thighs, and inner thighs.
HOW IT WORKS
Cryolipolysis was inspired and developed by scientists who observed that children who frequently ate popsicles experienced fat deterioration in their cheeks. It was noted that the cold popsicles were freezing pockets of fat.2
During a cryolipolysis procedure, an applicator of the appropriate size is placed on the skin to suction it to the cooling panels. The client will feel a cold sensation that gradually turns to a numbing sensation—like holding ice in your bare hands for an extended period. While the fat cells freeze and are destroyed, the surrounding skin is spared from injury. The applicator stays on the skin for up to one hour, and the results can take up to several months to see. Up to 25 percent of the targeted fat can be reduced with several treatments.3
POTENTIAL RISKS AND COMPLICATIONS
Risks and complications associated with cryolipolysis are low, although some clients may experience asymmetry or irregularities in the surface and texture of the skin. Immediately upon completing the procedure, redness in the treated area is normal and lasts no more than a few hours. Localized bruising is possible and usually clears within a few hours. Rarely, clients may experience a lingering numbing sensation that will subside in time.
Article by Maggie Staszcuk
This article appears in the March | April 2020 issue of ASCP Skin Deep magazine.
The award-winning ASCP Skin Deep magazine is the premier estheticians' source for the latest trends, techniques, products, and news from the biggest names in the industry. In this issue:
• Apps for Esties: Become digitally savvy and grow your business
• Client Consultations: The rules have changed and it's time for esties to change along with them
• ASCP 2020 Esty of the Year: The journey has not been easy for Jessica Marie, ASCP's 2020 Esty of the year, but she rises to the challenge with grace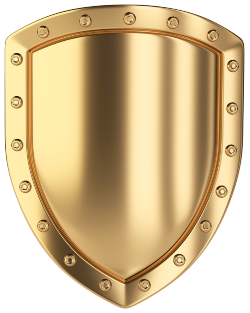 Liability Insurance
Professional liability insurance for Advanced Esthetics Services protects you in case a client sues. ASCP members have access to optional radio frequency insurance insurance and other advanced modalities like ultrasound cavitation, laser, IPL, or permanent makeup services. More information about advanced esthetics coverage that protects you and your esthetics practice, including the steps for applying, visit www.ascpskincare.com/ami. Pricing for advanced esthetics insurance starts at $512 for the year, and you can bundle that coverage with other advanced modalities to save more.
EXPLORE ADVANCED COVERAGE OPTIONS

Notes
1. American Society for Dermatologic Surgery (ASDS), "Cryolipolysis," accessed February 2020, www.asds. net/skin-experts/skin-treatments/cryolipolysis.
2. Emily Taylor, "How to Shrink, Shape and Elevate Your Jawline," September 17, 2019, accessed February 2020, www.newbeauty.com/blog/dailybeauty/12888-how-toshrink-and-shape-your-jaw....
3. Emily Taylor, "How to Shrink, Shape and Elevate Your Jawline."
4. American Society of Plastic Surgeons, "Nonsurgical Fat Reduction," accessed February 2020, www.plasticsurgery.org/ cosmetic-procedures/nonsurgical-fat-reduction/cryolipolysis.