Monthly Horoscope: Gemini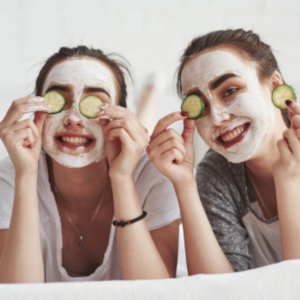 Gemini, you've been comfortably cruising through your work this year. Clients have been coming in at a steady pace, you've been making ends meet, and life is pretty good. But lately, things seem to be getting a little more stressful … suddenly, it seems the tips you were used to getting are becoming more erratic and less dependable. Or maybe clients are asking for different services and your paychecks are fluctuating each week. Time to step up, twins. If you keep going at this rate, you could find the frequency of financial issues increases, or they become more serious. These money-related problems are more than likely just a result of lack of focus. Pay more attention, take more involvement in marketing yourself, or be more present in the treatment room rather than just going through the motions. You'll be guaranteed a far more prosperous and stress-free year! Plus, who doesn't like a little extra cash in their pockets?

Cancer, it's time to move! This month is all about action for you, and you know what's best to help you succeed. The time to sign up for that speed waxing class? Now! Thinking about expanding your business and taking on more employees? Start hiring! You have the drive and the knowledge, and your opportunity to seize the moment has come. It feels as though your career has been pulling you outside your normal boundaries. Go with it. Embrace the new and unknown!

Leo, you've been growing more independent in your work lately and there's no going back! You're less dependent on your boss to bring in clients, you're finding the groove that works best for you, and you're owning it. If there's something you feel needs to be changed, change it. You're in control and the things are in your favor, but try not to move too fast.

Virgo, we recommend purchasing some lottery tickets this month because your financial luck will be booming this month! Whether it's a promotion to lead esthetician or a performance bonus for hammering out all those Brazilian waxes, financial gain is in your favor. You may also find your interests (and subsequently, your career) drifting in another direction. Feel free to follow this new niche if it feels right; just be cautious and don't make any hasty final decisions.

Libra, you are caught in the middle of a success tug-of-war. You strive to bring prosperity and success to both your work life and your home life, which is great! The thing is, you're trying to do both at the same time which is NOT an easy feat. Your optimism will get you through it and your charm will encourage others to help out here and there (ex: running loads of laundry while you're in the treatment room or returning a few client inquiry calls). With your wallet feeling painfully dusty lately, you'll need all the help you can get (and don't be afraid to ask!) because you can't afford to not have full books this month.

Scorpio, it's spring cleaning time! Or is it technically summer cleaning time? Either way, this is a good time to declutter things that have started taking up space in your treatment room. Time to organize your wax station! Situate your machines and equipment in a place that is both out of the way, and easily accessible. And scrub all those nooks and crannies by the sink where bacteria can sneakily build up. Not only will everything feel delightfully squeaky clean, but your returning clientele will appreciate the efforts to keep your space uncluttered and fresh each time they visit.

Sagittarius, it's not your way or the highway right now (sorry!). While sometimes clients may like to hear what's going on in your life as a distraction from their own, such is definitely not the way this month. This shift to be hyper-focused on your clients will help slightly with the financial rockiness you've been experiencing. But we're not going to lie … while your head may be above water, staying afloat will not be so easy. This is only temporary though, so hold on to that life raft!


Capricorn, if you just graduated esthetics school, are looking for another part-time position, or you're an employer looking to fill a position, you're in luck! Job opportunities are abundant this month, so you will have no problem finding employment; and employers, you'll be pleasantly surprised with the number of qualified estheticians knocking on your door!



Aquarius, there's been this underlying problem that has been nagging at you for weeks, maybe even months now. Maybe your marketing strategies aren't working how you think they should, and you just can't figure out why. Maybe you've been trying and trying and trying to get your full-lash extension sets done in two hours and you just can't seem to get there, no matter how much you practice. Sometimes painters get too lost in the tiny details and forget to take a step back to look at their canvas from afar. Take a brief step back and stop trying to analyze your issues so deeply. Do something fun, creative, or outside the box—you may find that the answer to your problems has been waiting for you this whole time!



Pisces, this is a great month for you to kick back and enjoy life, and everything will come to you: a steady book of clients (a.k.a. steady income), fulfillment in your work, new networking opportunities, and well-deserved R&R time for you! You may feel like your esthetic work is taking you in interesting directions and you should go with this flow. You're enjoying it, you're earning money, and life is good.



Aries, it's time to put your thinking cap on! You've accomplished many of your short-term goals, so you can now shift your focus to other areas—like continuing your education. Your brain is still on "go-go-go" mode, so you're in the perfect mindset to be absorbing new information quickly and easily! See if any trade shows are in your area to take a class, or check out the entire library of webinars that ASCP offers as a benefit of membership!



Taurus, things are starting to slow down around you, but you still have plenty of energy and drive. Opportunities to make more money may arise— go for it! You're feeling confident, and while many may need some time to think it over, you tend to make beneficial decisions to your career this month.