By ASCP Staff
We know the world has evolved and today, every skin care professional needs an online business presence. You may be thinking you aren't technologically savvy enough to build a digital presence, but it can be critical to your success, especially if you are a new skin care professional and trying to build your clientele. Having a digital presence is a great way to attract prospective clients and connect with your current client following. Using social media for marketing allows you to showcase before and after photos, educate clients on the latest trends offered at your spa, and introduce new retail products or spa promotions—all while creating brand awareness.
The key to a strong online business presence is quality and consistency. Businesses with a good online presence work to create a quality brand and regularly engage with clients through comments and social media. Here are some questions you might have about going digital, and tips on how to use social media for marketing.
Q. How often should I post on my skin care social media accounts?
A. Take into consideration the quality of content you are posting and don't just post for the sake of it. According to Hootsuite, each social media account and your followers on those platforms are different. So, how often you are posting to Facebook, Instagram, Twitter, and others will vary. According to Hootsuite's research, the ideal number of times a day to post for each platform is as follows:
On Instagram, post between 3-7 times per week.
On Facebook, post between 1 and 2 times a day.
On Twitter, post between 1 and 5 Tweets a day.
On LinkedIn, post between 1 and 5 times a day.
Q. How often do I need to check my social media notifications, direct messages, and email?
A. Checking social media comments on your posts doesn't have to take more than a second, but it can enhance your image. When someone comments on your posts, you can't just ignore it. Address the issue and take a second to comment back. If you receive direct messages through social media messenger services, respond if you have time. If you save that response in the notes section of your phone, you can save time responding to other messages that aren't time sensitive.
Q. Should I follow my competitors on social media?
A. Some competitors may not give you a choice by blocking or refusing your request. However, following your competitors when possible can generate inspiration and ideas of your own as long—as you are not stealing. It also gives you an opportunity to monitor the market and ensure you are staying competitive in the skin care industry while differentiating yourself and your business.
Q. Do I really need an esthetician website? How often do I need to mess with it?
Any business, whether you work in a spa or are a solo esthetician, needs a quality website to attract new clients. In the virtual world, social media is like going outside to spread the word about your skin care services, while your website is like your virtual home base that people will be driven to visit. Fortunately, these days it's easy to build a well-designed website using popular website builder tools.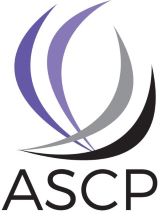 If you are a member of Associated Skin Care Professionals (ASCP), you have access to a free website with templates that are created specific to the skin care industry. With easy-to-follow steps, you can have a website with unlimited pages and a lot of flexibility to upload videos of client testimonials and before-and-after photos of your work. There are other options available, too, such as Wix and Squarespace.
Your website isn't a "set it and forget it" thing. Your website is an amazing way to advertise. Potential clients are looking online to find skin care services they want, including looking for a new spa or an esthetician, so keeping it up to date is a must.
Keep your esthetician website relevant. Make sure the listed contact info, pricing, hours of operation, esthetic services and products offered, and pictures of your space are up to date whenever something changes. Promote new esthetic services you're offering, or a new line of skincare retail products. Updating your website regularly also helps with its Search Engine Optimization (SEO) rankings. The longer you wait to update, the more of a chore it becomes.
We know how to maintain our skincare brand in the real world because we live it every day. Luckily, the cyber world is not a foreign language and should easily mimic your real-world brand. With a little work, your digital brand presence will soon become second nature—like getting dressed in the morning.