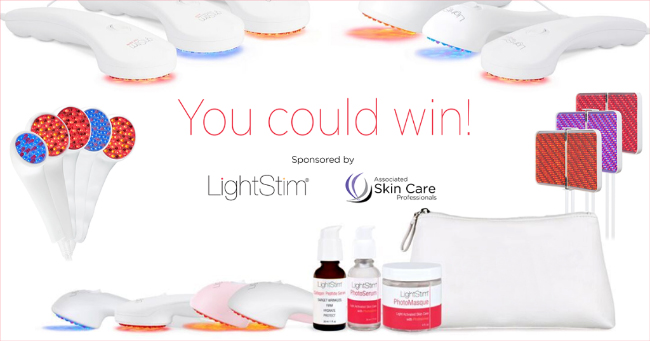 We love finding new ways to help skin care professionals like you grow your business and develop your career, and so we're excited to present our all-new website! As you can see, it has had a complete makeover: cleaner, more colorful—and most importantly, much easier to navigate. Go ahead and take it for a spin: check out all the member discounts (we add new ones all the time); register for an upcoming webinar or watch an archived one; build a free website; read through the digital magazine; or take advantage of our free marketing tools. We are here for you!
To celebrate ASCP's website makeover, our friends at LightStim are giving away a gift basket with a retail value of more than $1,000, featuring LightStim LED light therapy products. (Estheticians can get exclusive access to products sold only to professionals at www.lightstim.com/professionals.)
To enter, you'll have to get social. Simply post a photo or description of your favorite makeover on your Facebook, Instagram or Twitter page and tag @ascpskincare and @lightstim. You can share a makeover of a client (with the client's permission, of course), your professional space, or anything else you can think of—be creative!
Full details are available at www.ascpskincare.com/makeover-giveaway.
If you have any questions about the new website, we're happy to help! Call 800-789-0411, email getconnected@ascpskincare.com, or use our live chat at the top of this page.
Good luck!