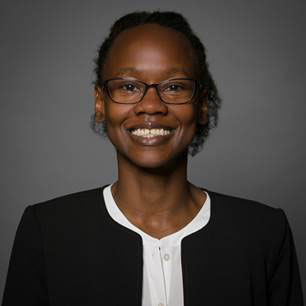 Christine Muchemu will receive the 2018 Mary Tabacchi Scholarship at the 28th annual ISPA Conference & Expo.

The International SPA Association (ISPA) Foundation announced it will award Christine Muchemu from Ithaca, New York, the Mary Tabacchi Scholarship onstage during the General Session at the 28th annual ISPA Conference & Expo at the Phoenix Convention Center in Phoenix, Arizona, from Sept. 24–26.
Muchemu will receive $5,000 to offset her education expenses, a complimentary registration, travel stipend, and hotel accommodations to attend the 2018 ISPA Conference & Expo, a one-year ISPA student membership and will be assigned a one-year mentor to help navigate her career aspirations.
"Words cannot express the awe-inspiring gratitude I feel for having been honored as a recipient of the Mary Tabacchi Scholarship," said Muchemu. "This scholarship represents an immense opportunity for me to network with and be mentored by leaders in the health and wellness industry. Because of this award, I believe that I am one step closer to furthering my goal to launch a family-owned business with my sisters that formulates and manufactures cosmetic products containing no synthetic ingredients. Thank you."
Muchemu is in her second year in the Master of Business Administration program at Cornell University, where her concentration is in business management. Upon her expected graduation in May 2019, Muchemu plans to establish a family-owned, clean-label hair and beauty brand.
"We are incredibly honored to be able to recognize a student like Christine as the ISPA Foundation Mary Tabacchi Scholarship recipient," said ISPA Foundation Chairman Frank Pitsikalis. "Christine's educational background and strong work ethic are the exact qualities the Sscholarship committee looks for when selecting a recipient. We welcome Christine to the ISPA community and cannot wait to see what she will do in the years to come."
The scholarship was created in 2006 and later named in honor of Mary Tabacchi, PhD, RD, Professor Emerita for the School of Hotel Administration in the SC Johnson College of Business at Cornell University. Dr. Tabacchi is a beloved spa industry veteran and pioneer in spa education. With a doctorate in biochemical nutrition and biostatistics, she has published numerous books on nutrition, spa, and related subjects.
To learn more about the scholarship and the 2018 ISPA Conference & Expo, visit attendispa.com.