Electrolysis is a permanent alternative to waxing and sugaring
Article by Maggie Staszcuk
This article appears in the January | February 2020 issue of ASCP Skin Deep magazine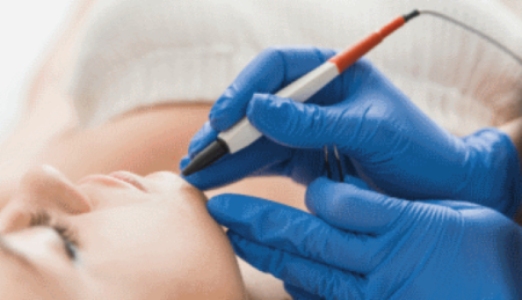 Electrolysis is a hair removal procedure that has been around for decades and is a well established method of permanent hair removal. In fact, electrolysis is the onlt FDA-approved and effective method of permanent hair removal - and it can be used on all types of hair and skin tones.
While not everyone is a candidate for procedures like laser hair removal (it is considered semi-permanent and results are based on skin colo, hair color, etc), electrolysis is filling the niche for those whishing to permanently rid themselves of facial or body hair.
HOW IT WORKS
Electrolysis works by inserting a tiny probe into the hair follicle and emmiting an electrical current to destro the hair, which then easily slides out with a pair of forceps. there are three modlaities of electrolysis: thermolysis (a high frequency current), galvanic current, and
blend method (a combination of the two). Depending on the client's needs, the electrologist may use heat energy, chemical energy, or a combination of the two. The thermolysis method uses an alternating high- frequency current. As the current travels through the probe, it causes water molecules in the surrounding tissue to vibrate and generate heat. This heat causes electrocoagulation, which destroys the dermal papilla bulb.
The galvanic method, considered the "true method" of electrolysis, works in a similar manner to galvanic desincrustation. The client holds a positively charged electrode while a negatively charged probe is inserted into the hair follicle. As the current passes from the negative to the positive pole, a chemical reaction occurs, creating lye. The lye destroys the hair follicle.
The blend method combines both thermolysis and galvanic. The galvanic current causes the production of lye, and then thermolysis heats the lye, thus creating faster results. This method is great for resistant hairs or beard removal.
Read more about electrolysis, the only true method of permanent hair removal!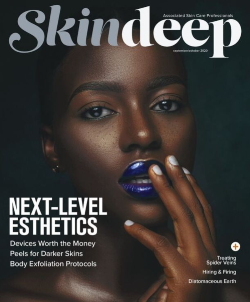 ASCP Skin Deep magazine
The award-winning ASCP Skin Deep magazine is the premier estheticians' source for the latest trends, techniques, products, and news from the biggest names in the industry. In this issue:
• Devices Worth the Money: A deep dive into the latest esthetic treatment devices
• Peels for Darker Skins: Peeling darker skin tones can result in a healthy glowing complexion... as long as special considerations are made
• Body Exfoliation Protocols: Renew your clients (and your business) with stress-reducing body exfoliation treatments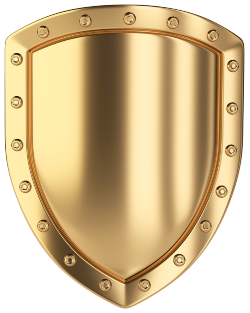 Liability Insurance
Professional liability insurance for electrolysis protects you in case a client sues. ASCP members have access to optional electrolysis insurance coverage for permanent hair removal and other advanced modalities like microneedling and radio frequency services. More information about advanced modality coverage that protects you and your esthetics practice, including the steps for applying, is available at www.ascpskincare.com/ami. Pricing for electrolysis insurance ranges from $592-$692 for the year, and you can bundle that coverage with other advanced modalities to save more.
EXPLORE ADVANCED COVERAGE OPTIONS