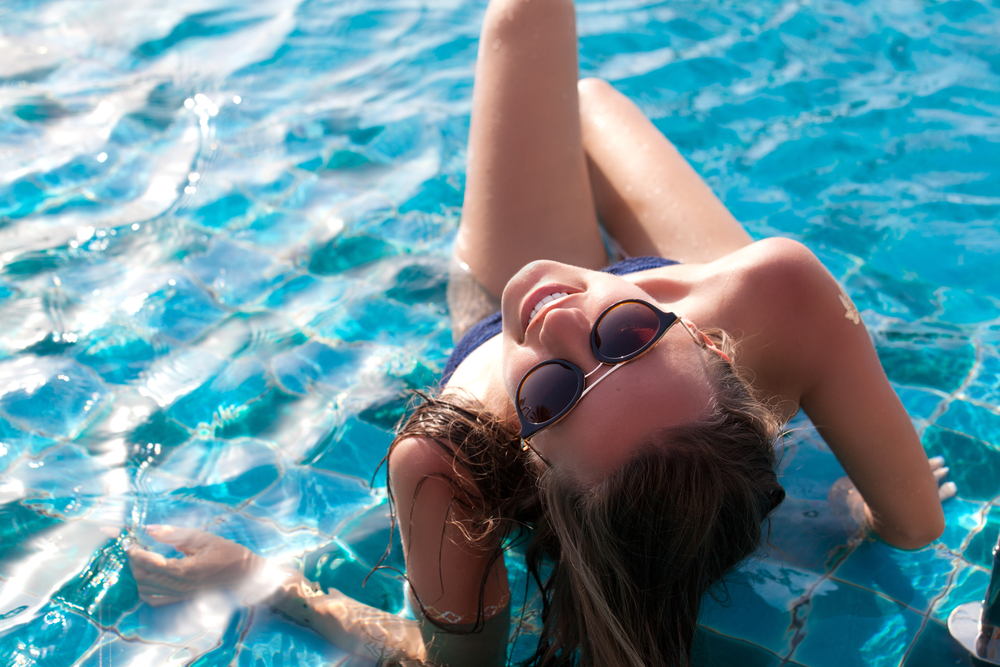 As winter approaches, many people will sadly say goodbye to that summer glow. The good news is that it doesn't have to be that way. Believe it or not, with the proper winter skincare routine, your clients can have beautiful, plump skin all winter long.
"Your skin will end up being dull and dry in the fall and winter if you don't make an effort to keep it from being that way," explains Katherine Goldman, celebrity esthetician/waxologist and owner of the California-based Stript Wax Bar. "We help people have a great glow to their skin all year and help keep their skin both looking and feeling great all winter long. With a little bit of effort, anyone can do it."
Plan aggressive winter skincare treatments. Curious about how to keep skin hydrated in winter? Throughout the fall and winter, it's ideal to opt for skin treatments that are more aggressive. These include peels, such as glycolic, salicylic, or lactic acids, which will help to refine the skin and get rid of any sun damage acquired over the summer. Depending on the strength of the peel, it can usually be done every 2-4 weeks during the fall and winter, when you won't be exposed to as much sun.
Keep protecting the skin. Even though summer is over, it's important to continue wearing sun protection in the winter. The UV rays can go right through the clouds and damage the skin. Opt for using an SPF 15 or higher every day, even if you can't see the sun in the winter. Choose a physical sunscreen, such as titanium and zinc oxide, which provides broad-spectrum UVA/UVB protection.
Have a good winter skin care routine. Now is the time to have a good winter skin care routine. Make sure to be on a good skin regimen with a cleanser, serum, moisturizer and sun block. Make sure to wash your makeup off every evening and use skin care products both in the morning and the evening. A good skin care routine is essential to healthy skin. Think of it as brushing your teeth every day to prevent cavities.
Visit an esthetician. See a licensed skin care specialist every month or at the least, every few months. Just like you go to a professional dentist to clean your teeth, you should see an esthetician to thoroughly clean your skin and give you tips to keep your skin healthy, especially during winter months. Usually during a facial, an esthetician examines your skin and tells you about your skin type as well as cleansing, exfoliation, extractions and masking.
Avoid tanning beds. It may be tempting to use a tanning bed during fall or winter, but they are very damaging to your skin and can accelerate skin damage and even cause cancer. A much safer alternative is getting a spray tan that gives you a healthy glow without the damage.
"Keeping these tips in mind and putting them into action, your skin can look great all season long," says Goldman. "Taking care of our skin and having it look beautiful isn't just for the summer. It's something we must strive for all year long in order to look and feel our best."
Stript Wax Bar has locations throughout California, including in Los Angeles, Palo Alto, Lafayette, Oakland, Pacifica, and San Jose. They specialize in offering top-of-the line waxing services for men and women, using the highest quality custom-blended hard wax. In addition to waxing all areas of the body, they offer custom facials, spray tans, brow shaping, and make-up application. For more information, visit the website at: www.striptwaxbar.com.