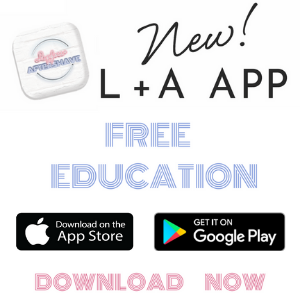 Bummed that you missed the Lipgloss + Aftershave Virtual Skin Care Festival or couldn't stick around for every session? We're thrilled to let you know that the replays are now available on the Lipgloss + Aftershave app for free (no registration required)!
You can watch the replays of this virtual event in just 3 easy steps:
Step 1: Download the Lipgloss + Aftershave app from the Apple App Store or Google Play

Step 2: Tap "Education"

Step 3: Tap "Watch the Replay" under the festival logo
That's it! While you're exploring, be sure to check out ASCP's very own Executive Director Tracy Donley and her session, "Reducing Risk." Donley shares client treatments-gone-wrong stories while answering coverage and scope-of-practice questions.