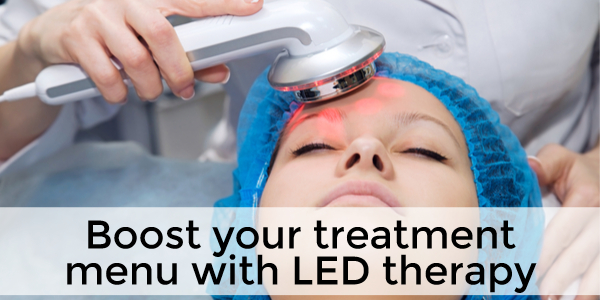 This excerpt from "Let There Be Light" by Susanne Schmaling is featured in the September/October 2017 issue of ASCP Skin Deep magazine, mailed to ASCP members as a benefit of membership. To read the full article, visit www.ascpskindeepdigital.com.
Here are some basic steps for performing a safe and effective LED therapy treatment.
1. Start with a basic skin type cleanser, using a facial massage to relax as well as emulsify any makeup.
2. Cleanse again with a skin-type-specific cleanser.
3. Apply round cotton eye pads, or use manufacturer recommended eye protection.
4. Apply a light enzyme mask with steam for 10 minutes and then remove.
5. Apply an appropriate skin-type serum as recommended by your LED manufacturer (some have light-activated products).
6. Place the device panel within 1 inch of the face, using the protocol recommended by the manufacturer. Programs, distance, and time all vary per skin condition and device used. General guidelines are as follows: minimum time should be 15 minutes, with best results at 30 minutes. If using a handheld device, a minimum of 5 minutes per zone is generally recommended.
7. Apply serum, if not applied before; vitamin C, hyaluronic acid, and growth factors are great choices.
8. Apply moisturizer and sunscreen.
Do you want to get more tips like these on a regular basis? Sign up to be a member of Associated Skin Care Professionals today! Why join? Learn here.