Lip Blushing
By Maggie Staszcuk
Beauty in the age of COVID has been all about the eyes. Everything from eyebrow serums, mascaras, and eyeshadow pallets to brow lamination and lash extensions saw a huge spike in sales. But what about the lips? During 2020, sales of eye cosmetics from brands such as Bobbi Brown and Dior saw growth of 40 percent while lip products saw a rise of just 2.2 percent.1 That's no surprise—mask mandates do not pair well with a beautiful red lip or a shiny pink gloss. Now that lockdowns have ended, mask mandates are loosening, and people are getting back to the business of being in the world, we'll see the demand for lip color rise again, but it may be for alternative lip treatments. Enter lip blushing.

What It Is
Lip blushing is a semipermanent cosmetic tattoo that deposits pigment into the dermal layer of the lips. It is sometimes referred to as the aquarelle lips technique, which is intended to give a shiny, lip gloss appearance. Aquarelle, a style of painting with watercolors, is where this technique gets its name.2 The pigments chosen are often subtle nudes and pinks that give a soft blush to the lips and appear almost transparent. Unlike a traditional permanent makeup lip, there are no harsh lines, saturated colors, or "lipstick" look. Using a single needle and a permanent makeup device, the technician applies layers of pigment into the lips until the desired outcome is achieved.3 Thin layers result in a subtle appearance. The more layers of pigment, the denser the result.
What To Expect
After the initial treatment, the lips will heal and be about 30 percent lighter on the lips postprocedure than the pigment seen in the bottle.4 A required follow-up occurs at 6–8 weeks to fill in pigment that may have dissipated or peeled away in the initial healing process and to correct any unevenness. The pigment will fade over time, but it can last up to four years depending on your client's lifestyle. Factors such as sun exposure, smoking, and exfoliation can contribute to the pigment fading more quickly.
Post-care is basic and involves avoiding all the things that dry the lips and cause peeling. As with all tattoos, the lips should be kept moisturized. Clients should avoid lip products with petroleum jelly, which can cause pigment to fade.5 It is also advisable to use a lip product formulated with a broad-spectrum SPF, at least while lips are healing. According to the American Academy of Dermatology, tanning beds and sun lamps are known to fade tattoos and may even react with some pigments.6 Your client should avoid tanning for the sake of their lips (and the health of their skin). And, it goes without saying, exfoliating lip scrubs will diminish the life of the lip blush.
The award-winning ASCP Skin Deep magazine is the premier estheticians' source for the latest trends, techniques, products, and news from the biggest names in the industry. In this issue:
• Sunscreen and SPF: A common misconception is that the SPF number represents the time is takes for a sunbrun to occur
• Tranexamic Acid: TXA is a synthetic form of lysine gaining popularity for the treatment of pigmentation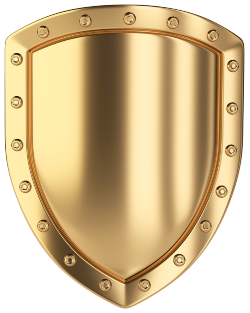 Liability Insurance
Professional liability insurance for IPL and BBL protects you in case a client sues. ASCP members have access to optional permanent makeup insurance and other advanced modalities like radio frequency, ultrasound caviation, or laser and IPL. More information about permanent makeup insurance and advanced esthetics coverage that protects you and your esthetics practice, including the steps for applying, visit www.ascpskincare.com/ami. Pricing for permanent makeup insurance ranges from $572 - $667 for the year, and you can bundle that coverage with other advanced modalities to save more.
EXPLORE ADVANCED COVERAGE OPTIONS

Notes
1. Louise Prance-Miles, GlobalCosmeticNews.com, "Goodbye Lipstick Effect, Hello Mascara Index—How COVID-19 May Have Changed the Beauty Landscape for Good," May 29, 2020, www.globalcosmeticsnews.com/goodbye-lipstick-effect-hellomascara-index-h....
2. PMU Hub, "This is Why Aquarelle Lips are Getting So Famous!," March 11, 2020, www.pmuhub.com/this-is-why-aquarelle-lips-are-getting-so-famous.
3. Microblading LA, "Learn More About Lip Blush," accessed May 2021, microbladingla. com/learn-more-about-lip-blush.
4. PMU Hub, "This is Why Aquarelle Lips are Getting So Famous!"
5. LorealParisUSA.com, "What is Lip Blushing?," accessed May 2021, www.loreal parisusa.com/beauty-magazine/makeup/lip-makeup/lip-blushing-tattoo.aspx.
6. American Academy of Dermatology, "Caring for Tattooed Skin," accessed May 2021. www.aad.org/public/everyday-care/skin-care-basics/tattoos/caring-for-tat....
7. PMU Hub, "This is Why Aquarelle Lips are Getting So Famous!"