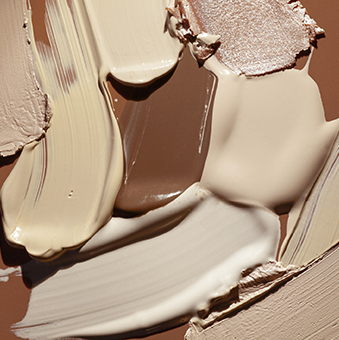 By: Joy Collective
Issue and Brand Purpose:
MELĒ is an award-winning science-led skin care brand co-created in collaboration with dermatologists and skin enthusiasts of color. It is formulated with ingredients that nourish, enhance, and protect the beauty of melanin-rich skin. The brand was born from the belief that melanin-rich skin should always be a priority, and never an afterthought. MELĒ focuses not only on providing efficacious products that truly meet the skin needs of Black and Brown skin, but also on driving equity in the service and treatment of melanated skin by eliminating barriers to inclusive training of skin care professionals and specialists.
The Facts:
Nearly half of America is multicultural, and our nation's population is more diverse than ever before. Despite our rapidly changing landscape, we are reminded of the continued insufficient attention the skin care industry has placed on addressing the unique concerns of consumers of Black and Brown hues. Women of color are leading consumers in the skin care industry—spending billions of dollars annually while their unique skin needs are overlooked or marginalized. Studies have shown that 63 percent of women of color feel ignored and overlooked by the skin care industry.¹
Calling All Estheticians:
In the professional treatment of skin, we also see disparities for skin of color, including the lack of training and education on skin of color within esthetician schools. It's time to change the standard of melanated skin care training used in cosmetology and esthetician training schools nationwide.
We would like to hear directly from licensed estheticians! Please share your opinion in this short anonymous survey to gather relevant information regarding melanin-rich skin care education and training. We want to know how you feel about incorporating a curriculum that includes topics and conditions related to melanin-rich skin: What are your thoughts on including more science-based content/visual aids for conditions and treatments specific to clients of color?
Advocacy in Action:
Get involved by signing our petition! We have a petition page outlining our goal for equity in skin care because all skin care experts should be equipped to serve all skin types. We are looking to raise the bar for state licensing by establishing new certification requirements and minimum practitioner hours of melanin-rich skin training. We also want to implement specific, high-quality training and education on melanin-rich skin as a core part of the curriculum in esthetician and cosmetology schools.
Continuing Education Accredited Courses (launching June 2021):
MELĒ has partnered with leading dermatologists, estheticians, and R&D scientists who are creating free certified online courses for melanin-rich skin. Certified courses will be eligible for continuing education credit and will launch at the end of June 2021.
Note:
Survey conducted by OnePoll on behalf of LeCerre Skincare with a sample of 1,000 general population and 1,000 women of color, January 13–20, 2020.