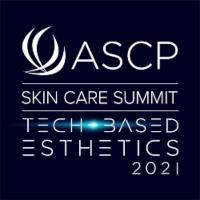 Are your skin care services in need of an upgrade? Looking to add some exciting new tech to your treatment room?
Tune in to the ASCP Skin Care Summit: Tech-Based Esthetics Edition on May 10, 2021 to watch and live chat with industry experts as they present their insights into skin care technology. We'll cover how to incorporate various devices into your current esthetic services, the science behind how ingredients can be infused into the skin and their subsequent reactions within the skin, and how technology can make dramatic improvements to skin conditions giving your clients the best results possible.
Here's a special look at just one of the informative sessions you'll be a part of during this FREE full day of online learning:
---
Mini Marketing Tips with Crystal
Presenting three short segments, Crystal Ngozi will explain how to not only market your business, but also how to attract and grow your clientele with her mini marketing tips. Learn the "Six Steps to Defining Your Niche" and why having a niche is so important. We'll also explore how to create necessity with your niche and have clients knocking down your door wanting to know how to book with you! Finally, learn easy ways to market a new modality. There is also a bonus workbook to help you discover your profitable niche.

Giveaway Opportunities!
ONE lucky winner will have the chance to be randomly selected to win a FREE 30-minute "Pick My Brain Session" with Crystal ($99 value). From creating your stellar marketing plan to working through your launch idea, talk it through with someone who understands the beauty business and who can be a quality sounding board while offering strategic insights. This session is BYOT (Bring Your Own Topic) and you will leave with actionable steps to improve your business.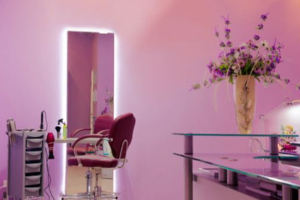 TWO lucky winners will have the chance to be randomly selected to win a Marketing for Beauty Professionals Course ($99 value). In this 90-minute course, Crystal will teach you simple social media and email marketing techniques to get your followers off social media and into your treatment room. You will learn how to:
- Create a real social media ad that does not "boost" your posts but actually advertises to your ideal client
- Build a marketing plan to use month after month
- Automate your marketing efforts so you can spend more time servicing your clients
About the Presenter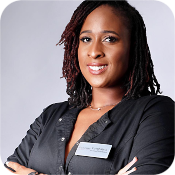 Crystal Ngozi, Crystal Ngozi Beauty + Coaching
Crystal Ngozi is an experienced licensed esthetician, makeup artist, business coach, and licensed continuing education provider with a combined 10 years of experience in both business marketing and the beauty industry. In addition to her esthetics license, she holds bachelor's and master's degrees in advertising and marketing. During her career, Ngozi has used her knowledge and experience to successfully build her own beauty business as well as the beauty businesses of other creative entrepreneurs, including barbers, cosmetologists, estheticians, and more. When she is not servicing her own clients, Ngozi enjoys training and coaching other beauty professionals on how to use proven marketing techniques to increase customer acquisition and conversions. She feels her biggest asset is her ability to intersect her passion for both marketing and beauty with her signature training courses.
---
Join ASCP as we bring you a FREE day of online education at our 2021 ASCP Skin Care Summit—TECH-BASED ESTHETICS EDITION on Monday, May 10, 2021.