ASCP Members Exclusive Webinar!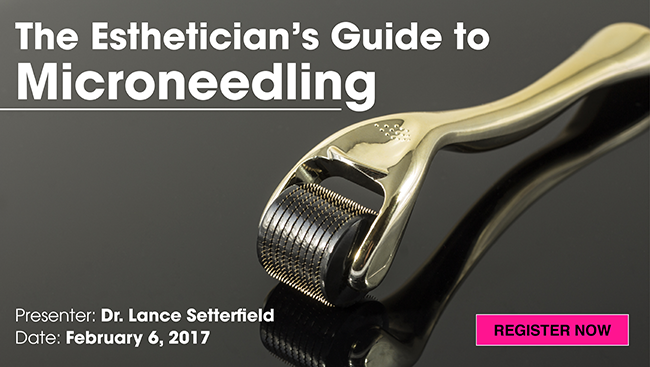 Whether you call it dermal needling, collagen induction therapy, or microneedling, there's one thing for sure. Estheticians need more information on the science behind one of the industry's hottest trends, as well how to safely get results. In this one-hour webinar with Dr. Lance Setterfield, we're talking all things microneedling, and you're invited!

Dr. Setterfield paved the way as one of the first physicians in Canada to incorporate medical needling into his practice, and consequently supports clinics in many parts of the world as a consultant. His passion is in researching the effects of dermal needling, combined with pharmaceutical and homeopathic medications, plant extracts, vitamins, and other ingredients, while also conducting trials on new skin lighteners for US-International joint venture companies.
Not a member but want access? Join now! For $259/year you'll receive 100+ on-demand webinars, liability insurance, business building tools, exclusive discounts and career support. Isn't it time you join us?