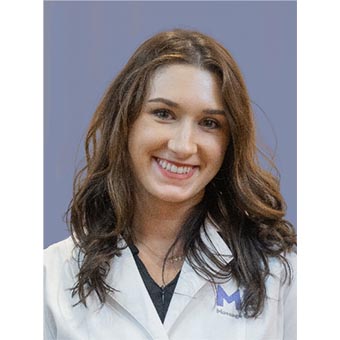 Massage Envy's 2018 National Esthetician of the Year, McKala A., shares why she decided to pursue a career in skin care, advice she would give to someone starting out, and what makes her especially proud to be doing the work she does.

This interview has been lightly edited for clarity.

When did you decide to pursue a career in skin care?
I have always been passionate about skin care; even as a child I was always getting into trouble for using fruit to make face masks! I believe I was about 19 years old when I realized I wanted a career that gives back, helps others feel great about themselves, and that I'm super passionate about. And skin care was it!
What did you like most about esthetics school?
I really enjoyed my entire esthetics school experience! I've spent a lot of time in higher education and I loved how esthetics school focused on what I would be doing in a career. I could sit for hours and learn about the science behind our skin and how products work!
What's your favorite skin care service and why?
Microderm infusion! Not only does it deliver amazing results and make your skin feel SO hydrated, but also (two big words): waste jar!
What's it been like to receive product training from Massage Envy's skin care brand partners?
Over the last few years, the new product lines have been wonderful to work with. The brand partners have been so helpful in answering all our questions and have helped enhance our overall product knowledge. I also love how accessible the products have been in our location.
When was the last time you felt especially proud of the work you do?
I feel proud that every day I get the chance to help someone feel great. I love getting to know my clients, connecting with them, and being able to help them put their best face forward at the same time. More specifically, any day that I have made a difference in someone's mental well-being is a day where I feel especially proud. When a client tells me, "This service has given me a reason to keep going this week," or "This is the only good thing I've got right now," it's an amazing feeling. I love getting to be something positive for them.
When are you happiest at work?
My coworkers and I are so supportive of each other, it feels like a family. I'm happiest when we are all lifting each other up, setting goals and achieving them together. Also, I love getting to just ramble on about skin care all day!
What's one good thing about living in the Knoxville area that others might not know?
If you've never been to Tennessee, book a flight now! I'm from a super small town, so Knoxville is huge in comparison to where I'm from. All in all, Tennessee is so beautiful and peaceful with the mountains, hiking, etc. Plus, we've got good food and southern hospitality you won't find anywhere else.

What advice would you give someone just starting their career in skin care?
Stay invested in yourself. Taking care of yourself is so important when you're in a job taking care of other people. Find what you love and actively do that. And always keep learning. Esthetics is always moving at a fast pace and you can never learn too much.
What's the best part about what you do?
Hands down, it's the people. We have such a wonderful ability to help people with our talents.
What are your favorite hobbies and interests outside of work?
I love being with my daughter and other family and friends. I enjoy camping, hiking, paddle boarding, concerts, attending church, reading, and playing with my three dogs. I'm always doing something!
This blog post is sponsored by Massage Envy. Explore Massage Envy franchised location careers at jobs.MassageEnvy.com and do more of what you love.
About Massage Envy:
Massage Envy, based in Scottsdale, Arizona, is a national franchisor and does not independently own or operate any of the Massage Envy franchised locations nationwide. The Massage Envy franchise network, through its franchise locations, is the leading provider of therapeutic massage and skincare service. Massage Envy franchisees are, collectively, the largest employer of massage therapists and estheticians, with more than 35,000 dedicated wellness professionals that provide best-in-class service to over 1.65 million members. Founded in 2002, Massage Envy has more than 1,150 franchise locations in 49 states that have together delivered more than 100 million massages and facials. For more information, visit www.MassageEnvy.com or follow us on Instagram, Twitter, and Facebook at @MassageEnvy. Each individual franchised location, not ME SPE Franchising, LLC ("MEF") or any of its affiliates, is the sole employer for all positions posted by a franchised location, and each individual franchised location is not acting as an agent for MEF or any of its affiliates. Hiring criteria, benefits, and compensation are set by each individually owned and operated franchised location and may vary from location to location. © 2020 ME SPE Franchising, LLC.