Join Associated Skin Care Professionals (ASCP) for the 8th annual FREE education summit Tuesday, May 9th, 2023. This spring, learn about hyperpigmentation with sessions focused on retinoids, post-inflammatory pigment, melasma, chemical peels, and more! 
Featuring Lisa VanBockern, founder and president, Skin Script Skincare, on "Melanogenesis"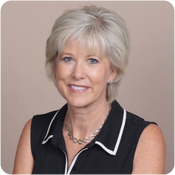 Lisa VanBockern, founder of Skin Script Skin Care, discovered her passion for skin care after several years in conventional corporate America. At age 40, she became an esthetician and started working in a medical spa, fueled by her enthusiasm to learn more about the interaction of skin with ingredients, hormones, and nutrition. In 2006, Lisa worked with a chemist to design Skin Script, launching and marketing to licensed estheticians, spas, and salons.