posted on: April 19, 2023
Join Associated Skin Care Professionals (ASCP) for the 8th annual FREE education summit Tuesday, May 9th, 2023. This spring, learn about hyperpigmentation with sessions focused on retinoids, post-inflammatory pigment, melasma, chemical peels, and more! 
Featuring Benjamin Knight Fuchs, Founder of Truth Treatment Systems, on "Melasma is More Than Skin Deep"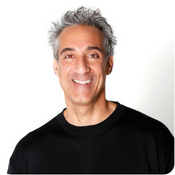 Benjamin Knight Fuchs, RPh, is a registered pharmacist, nutritionist, and skin care chemist with 35 years of experience developing pharmacy-potent skin health products for estheticians, dermatologists, and plastic surgeons. Ben's expert advice gives licensed estheticians the education and skin science to better support services performed in the treatment room. He also shares insights to enhance clients' at-home skin care routines.