Legislators in Minnesota are considering two bills that deregulate barbering and cosmetology (including estheticians and eyelash technicians): House File 2591 (HF2591) and Senate File 2623 (SF2623). As these identical bills are currently written, they:
Repeal individual licensure requirements
Remove oversight of cosmetology and barber schools and colleges
Eliminate the barber and cosmetology boards
Remove required registration of practitioners
Remove salon licensing requirements.
The bills are written to move oversight of both professions from the state level to local government municipalities (towns and cities). The bills then require salons obtain licensure through the local municipalities, thereby removing the individual licensure requirements. Salons would be inspected by the local municipality staff. Salon owners would be responsible for ensuring their staff have the necessary education, training, skills, and competencies to conduct their work.

OUR OPPOSITION: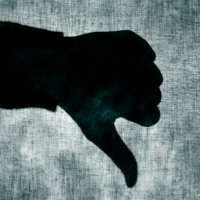 We have deep concerns with eliminating the regulatory standards of these professions for three main reasons. You can view our opposition letter here.
1. They jeopardize public safety
2. There is the potential for variance of ordinances between municipalities
3. Lack of practitioner standards.

Status of Bills:
HF2591 is sponsored by Representatives Cal Bahr, Jeremy Munson, Steve Drazkowski, and Eric Lucero. It has been referred to the house committee on Government Operations. The Government Operations committee is under the leadership of Representatives Mike Freiberg, chair; Duane Sauke, vice chair; and Nick Zerwas, republican lead.

SF2623 is sponsored by Senator Mark W. Koran and has been referred to the senate committee on State Government Finance and Policy and Elections. The committee leadership includes Senators Mary Kiffmeyer, chair; Mark W. Koran, vice chair; and Jim Carlson, ranking minority member.

At a future point each committee will hold a public hearing to allow for formal public comment. We suggest you check the committee pages (linked above) for hearing updates.

Who to Contact:
To comment on these bills, contact all of the sponsors and committee leaders reviewing both bills. Here are some suggested talking points: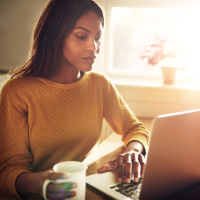 - Deregulation of the entire barber and cosmetology professions pose dangers to public health and safety.
- The Board of Barber Examiners and the Board of Cosmetologist Examiners have a wealth of knowledge, resources, and support they provide the public, practitioners, and lawmakers. Eliminating these entities will be detrimental to both professions and the public.
- Salon owners should not be burdened with ensuring staff have the necessary education, training, skills, and competencies to conduct their work.

After sharing comments with the Minnesota legislature, please share them with us at gr@ascpskincare.com.