Beauty as a Business (BaaB) is an online curriculum designed to help beauty schools and their students utilize social media in a strategic way. BaaB was created from a need in the beauty industry as schools and students continue to request education on these digital marketing skills, which are typically lacking in traditional skin care and esthetics school curriculum. Each course is led by the marketing experts at Oozle Media, who bring their advanced knowledge and expertise in the world of social media marketing to the niche market of the beauty wellness industry.
The future of education is shifting, and as we move forward implementing distance learning, we see more demand for online education. BaaB has taken the guesswork out of social media to provide a comprehensive and consistent learning platform for students, with tracking ability through quizzes, activities, and certificates of completion throughout each course. BaaB partner schools also enjoy the benefits of up-to-date information through weekly newsletters and daily posts on Instagram, along with teacher lesson plans and ongoing support to ensure successful implementation of the lessons learned during school and post-graduation.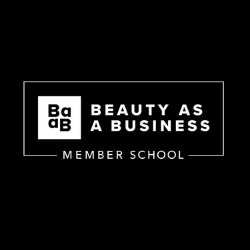 Beauty as a Business empowers skin care and wellness professionals to do what they're passionate about by teaching them how to use social media to showcase their work, connect with clients, and fill their schedules, and in doing so, build a lasting career in the skin care industry. BaaB isn't trying to make every student an Instagram influencer; rather, BaaB empowers students to build their personal brand and build their business using a powerful tool easily accessible at their fingertips.
The Beauty as a Business curriculum is broken down into six modules:
Photography for Your Beauty Business
Instagram for Your Beauty Business
New! Instagram Reels for Your Beauty Business
Google My Business: Building Your Brand and Why Reviews Matter
Websites for Your Beauty Business
Running Giveaways, Contests, and Promotions
As an ASCP Premier School member you can take advantage of all of this for 35% off!
ASCP Premier School members can login to your account and access this amazing discount now!

Not an ASCP Premier School member? Become one today