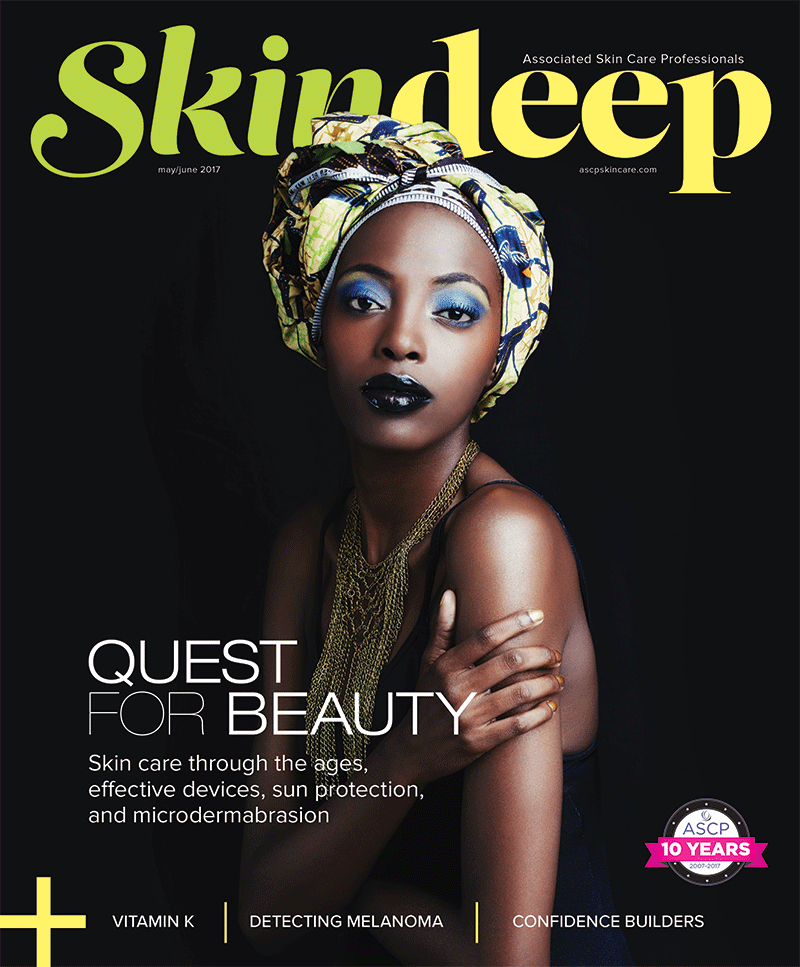 We're excited to share the latest issue of ASCP Skin Deep magazine, chock-full of expert tips and advice about how to help your clients look and feel their best. Enjoy! And let me know what you think at mabel@ascpskincare.com.
The Quest for Beauty
Why knowing the history of beauty treatments can help you create a vision for the future
Magical Machines
How developing proper treatments with effective devices will keep clients coming back
Minding Melanoma
Ways to take your client care to the next level by understanding the signs of this dangerous cancer

Read these articles and many more at ascpskindeepdigital.com!
All my best,



Mary Barthelme Abel, editor, ASCP Skin Deep magazine