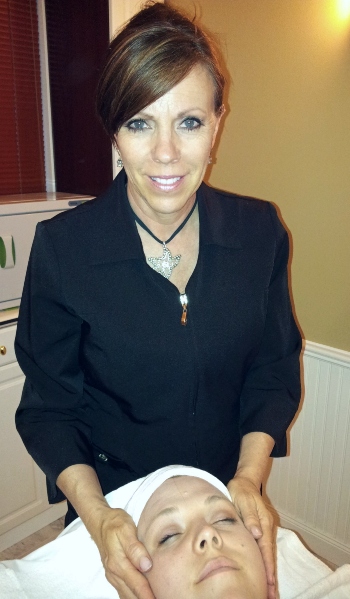 My story starts a long time ago. I earned my cosmetology license in 1982 with a Cosmetology, which meant I could do hair, skin, and nails. This happened during (and after) my own experience with cancer at age 18. While on my personal cancer journey, I realized there was no one available to help me with my skin changes and hair loss. I kept that in my heart and knew someday I would find a way to merge my new career choice with the cancer patient in mind.
Although I was licensed to do it all, my real love is and always has been the skin. So, I went back to refresh and learn as much as I could about skin in 2008. I am a firm believer in education and that we ALL need to learn as much as we can about our chosen career and life choice. Learn and keep learning! Once out of school, I was planning what I would/should do with my newfound knowledge and was invited to rent a small room at my sister-in-law's hair salon. I loved it, but I wanted more. One of my clients suggested I reach out to the local hospital and volunteer for the American Cancer Society's Look Good Feel better program. So, I checked it out and the rest, as they say, is history!
After the first class with those very special ladies, I knew I had found my focus. I loved it so much that I reached out to the manager and asked if I could have a room to work with the patients on a continuing and deeper level. You know, we can't fix or help heal a skin condition in just one appointment. She said yes, and that led to the great opportunity of setting up an Integrative "spa" in another hospital and to where I am today—teaching others to do what I did in 22 hospital locations (and counting), and expanding the reach of oncology esthetics.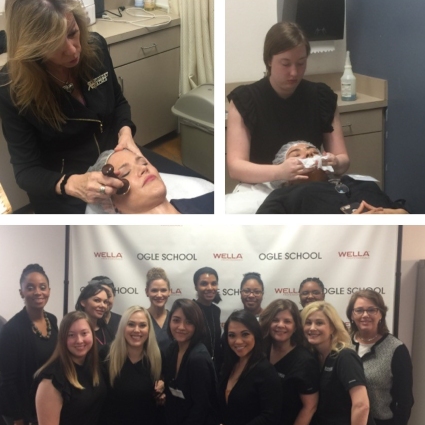 I meet many students who have worked with cancer patients in the past and felt that they "knew" how to care for them. But after our training, every one of them has told me how much they learned and how they hoped they had not harmed anyone in the past. Training is very important when working with the oncology client because there are some things that make a "forever" modification in a spa treatment (no matter how long it's been since they had cancer).
The rewards are non-stop: being the person who cared for them on their journey, being the one who helped with the rash, the dryness, the loss of eyebrows and lashes. Being the only person who listened to them. All simple accomplishments as licensed, oncology-trained estheticians.
As oncology-trained professionals, we have the opportunity to help someone when they need us the most—and really make a difference in their life.
Oncology-focused skin care has changed my life and all those I come in contact with. It has given my life purpose and I wouldn't trade it for anything!
Story of inspiration provided by:

Becky Kuehn, LE and founder of Oncology Spa Solutions
Esthetician for 37 years
Practicing oncology skin care for 11 years


LEARN MORE ABOUT ASCP'S ONCOLOGY SKIN CARE MONTH
Check out our blog here to learn more about this amazing event.