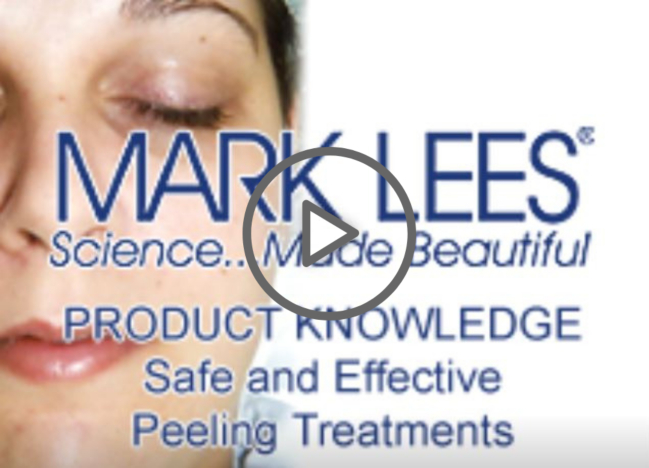 If you have clients with hyperpigmentation, clogged pores, rough texture, wrinkles and other signs of aging, this video is for you! In this tutorial, Dr. Mark Lees discusses hydroxy acids, skin types in need of deep exfoliation, peeling contraindications, safety and efficacy, treatment preparation, home care, and case studies. Kyle Mull, LE, demonstrates a step-by-step protocol for an effective peeling treatment to achieve great results!
For over 20 years, Mark Lees Skin Care has been developing science-based skin care products and cosmetics for acne, clog-prone, sensitive, and aging skin. The Mark Lees system of skin care products was developed from the needs of thousands of Dr. Lees' own clients who needed effective products but had consistently experienced breakouts and irritations from other products they had tried.
The Product Knowledge Series of sponsored webinars are designed to bring ASCP members in-depth knowledge directly from the companies producing the products that estheticians use every day.