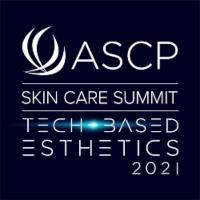 Are your skin care services in need of an upgrade? Looking to add some exciting new tech to your treatment room?
Tune in to the ASCP Skin Care Summit: Tech-Based Esthetics Edition on May 10, 2021 to watch and live chat with industry experts as they present their insights into skin care technology. We'll cover how to incorporate various devices into your current esthetic services, the science behind how ingredients can be infused into the skin and their subsequent reactions within the skin, and how technology can make dramatic improvements to skin conditions giving your clients the best results possible.
Here's a special look at just one of the informative sessions you'll be a part of during this FREE full day of online learning:
---
Power Moves: Selecting the Right Technology for Your Business
Visible skin improvement is the holy grail of the treatment room and should be the goal of every professional skin therapist. Results, after all, are the fundamental reason your clients return. Fortunately, we have the most exciting and advanced technology to ever exist at our fingertips, and skin pros have never been in a stronger position to achieve their clients' skin health dreams. However, knowing what works and separating fact from fiction in a crowded marketplace can be overwhelming.
In this session you will discover:
The hottest new tech to enter the professional marketplace
How to power up results throughout every step of your skin service
What's proven, safe, and effective to use
How to evaluate reliable and supportive equipment suppliers
Giveaway Opportunities!
Skin care professionals that attend this session will have a chance to win:
1st PRIZE
2nd PRIZE
3rd PRIZE
4th PRIZE
bt-micro w/ Decongest
+ bt-protect bundle
bt-sonic
+ bt-protect bundle
bt-protect bundle
bt-protect bundle

Learn more about these incredible products here:

Learn more about these incredible products here:

Learn more about these incredible products here:

Learn more about these incredible products here:
About the Presenter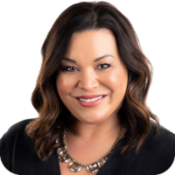 Annet King, vice president of business development, Bio-Therapeutic
As vice president of business development at Bio-Therapeutic, Annet King is responsible for strategic global brand development and expansion, calling on her vast knowledge to refine and redefine the company's internal, client-based, and institutional educational systems. King was raised and educated in the United Kingdom and is CIDESCO, ITEC, and CIBTAC certified, placing her in the uppermost echelon of world-class skin care professionals. Prior to joining Bio-Therapeutic, King spent a combined 21 years in roles at Dermalogica and Elemis.
---
Join ASCP as we bring you a FREE day of online education at our 2021 ASCP Skin Care Summit—TECH-BASED ESTHETICS EDITION on Monday, May 10, 2021.