Several of our ASCP discount partners have the personal protective equipment (PPE), sanitation products, and other items you need to get back to work.
ATTENTION: To receive the ASCP member discounts below, log in to your ASCP account and go to Discounts in the Business Building section to receive your coupon codes.
Not an ASCP member yet? Join today!
JOIN NOW
ASCP Discount Partners
MI Face Shields
Reusable Face Shields
ASCP members receive 20% off individual face shield kits.
MI Face Shields is a Michigan-based company with a mission to provide high-quality PPE to the health and beauty community. In the months of March and April 2020, they manufactured and donated 30,000 face shields to front-line workers throughout southeast Michigan. They are now continuing the effort through a giveback program where a portion of all sales go toward donating shields to organizations in need.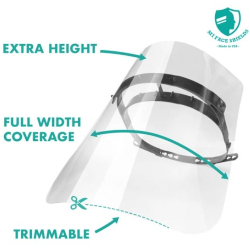 MI Face Shields are:
Fully cleanable and reusable
Foam-free so they won't harbor bacteria or make your forehead break out
Very comfortable for all-day wear
Have an integrated ear-saver to prevent soreness
Trimmable to allow for extra range of motion, particularly looking down
Go to www.mifaceshields.com to see their product selection.
Log in here to access discount codes for ASCP members.
Noel Asmar
Reusable Face Shields and Uniforms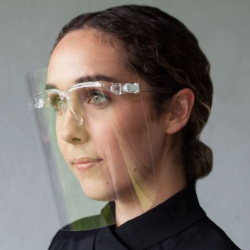 ASCP members receive a 5% discount.
The Wellness Reusable Face Shield is a protective device to be worn during close-contact treatments. A welcoming clear visor helps protect the wearer from liquid splashes and particles and serves as additional protection and visual comfort for clients. The translucent, discrete frames minimize the impersonal nature of protective gear and are designed for all-day comfort. Each kit of frames, plus two reusable face shields, sells for $10.
Please visit www.noelasmaruniforms.com for their full product line. Discount cannot be combined with any other promo codes.
Log in here to access discount codes for ASCP members.
Oakworks
Medical-Grade TerraTouch Fabric Covers
ASCP members receive a 15% discount.
A collaboration between Oakworks' Medical Division and Spa Team helped bring expertise in disinfection to the new challenges facing the spa industry.
It's important for professionals to understand that all sheets and any layers beneath them that are not separated by a waterproof barrier must be changed with every client. All fleeces, table warmers, or extra layers of material including blankets must be washed and sanitized appropriately and replaced for every client.
Go to www.oakworks.com for their full product lines.
Log in here to access discount codes for ASCP members.

Pure Pro
Hand Sanitizer
ASCP members receive $10 off your first order of $40 or more.
Pure Pro Hand Sanitizer, made with the World Health Organization formula, is perfect for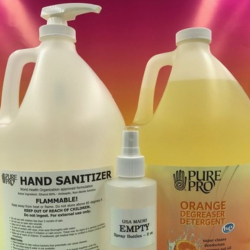 spraying down your office door handles and of course, your hands when you can't get to a sink. No matter your modality, Pure Pro has an oil, lotion, or cream perfect for your work. Created by a massage therapist, every ingredient is hand selected and tested for purity and potency. Pure Pro makes products worthy of your healing work.
Go to www.purepro.com to see their full line of products.
Log in here to access discount codes for ASCP members.
The Facial Guardian
Facial Barrier System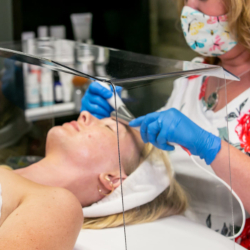 ASCP members receive exclusive pricing of $299 (a $76 savings, shipping included).
ASCP School members also enjoy exclusive, discounted pricing on the Facial Guardian System for use in their classroom and clinic.
The Facial Guardian System is a physical barrier to allow close-contact providers a safer way to work with clients. What's included:
Facial Guardian Barrier
Guardian Connection to allow use on all size tables
Handheld steamer with auto shut-off for sanitation
Micro-fiber towel
Marketing to inspire confidence in your business with consumers and employees
Shipping inside the US (international shipping will be an additional fee)
The covered space under the barrier allows the use of tools, towels, and touch therapy. The barrier is a strong, lightweight, and easy to use—a benefit to both therapist and client! Order yours now at www.skinprostudio.com/facial-guardian.
IMPORTANT NOTE: The Facial Guardian is not a replacement for PPE or other protective equipment.
Log in here to access discount information for ASCP members.
The Spa Mart
Disinfection and Cleaning Products, Uniforms, Cloth Face Covers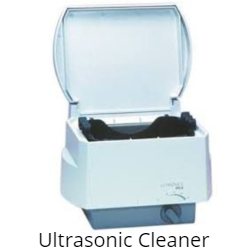 ASCP members receive up to 15% on products, and earn 3% cash back.
The Spa Mart is staffed with spa professionals who compassionately care about helping you get back to practice. While some supplies may be limited or priced slightly higher due to the current circumstances, The Spa Mart is a resource for you in purchasing disinfectants and cleaning products, gloves, face covers, laundry detergents and bins, cleaning wipes, uniforms and disposable aprons, and more.
When you register with your active ASCP membership ID on The Spa Mart's website, you'll also automatically start earning points toward a 3% cash-back reward, which you can use toward future purchases, education, and more at TheSpaMart.com. If calling in an order by phone, please have your ASCP Member ID ready and indicate that you are an active ASCP member.
$3.99* Flat Rate Shipping (*exceptions are equipment, drop-ship, and custom-order items)
Visit www.thespamart.com to see their full line of products.
Log in here to access discount information for ASCP members.

Other Resources
Universal Companies
Staffed with licensed professionals and educators, Universal Companies is designed to help you simplify shopping for a wide variety of products—disinfectants and cleaning supplies, masks, gloves, laundry detergents, and more—to help you get back to practice.
Universal Companies recommends their New Sanitation Paradigm course and recently added a course on Modifying Your Spa Menu for the New Normal. To access, go to: my.ucolearning.com. To see their full offering of courses, webinars, and products, go to www.universalcompanies.com.