ASCP/AHP Premier Schools are giving back to local communities!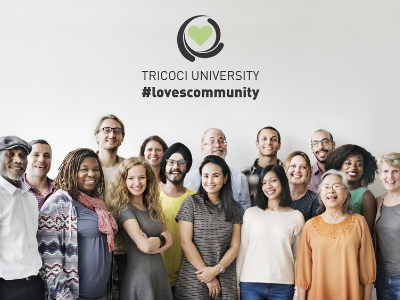 The students of one of our newest ASCP/AHP/ANP Premier School partners, Tricoci University of Beauty Culture, are giving back to their local communities by using the skills they are learning during their cosmetology programs.
"Tricoci Loves Community (TLC) is a new program that helps to prepare students for their careers with a real-life experience," says Lauren Boeke, director of education, training, and development.
Tricoci University of Beauty Culture is offering FREE haircuts to veterans and active-duty military, If that isn't enough, teachers, nurses, police officers, and all frontline workers will receive 10 percent off all products and services until April 30!
Something most of us may not think about, a simple haircut, can make a big difference in a person's life. We applaud you Tricoci students and team!
Learn more about TLC: foxillinois.com/news/local/student-stylists-give-back-to-frontline-workers-veterans or www.tricociuniversity.edu
Follow Tricoci on Instagram: @tricociuniversity
#TricociUniversity
#Veterans
#ActiveMilitary
#Frontlineworkers
#Educators
#Beauty
#AHPPremierSchoolsGiveBack
#ANPPremierSchoolsGiveBack
#ASCPPremierSchoolsGiveBack
Not an ASCP/AHP Premier School member? Become one today JOIN NOW