posted on: April 26, 2023
Join Associated Skin Care Professionals (ASCP) for the 8th annual FREE education summit Tuesday, May 9th, 2023. This spring, learn about hyperpigmentation with sessions focused on retinoids, post-inflammatory pigment, melasma, chemical peels, and more! 
Featuring Michael Pugliese, CEO, Circadia Skincare, on "Preventing and Treating Pigmentation Disorders"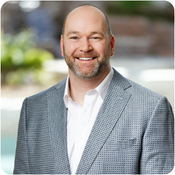 Michael Q. Pugliese, BS, LE, is an educator, writer, and CEO of Circadia by Dr. Pugliese. His dedication and leadership to the brand have garnered international recognition and worldwide distribution. Following in his grandfather's footsteps, Michael delivers a clear message on skin care to all his clients and fellow educators in the industry. In addition to the skin care line, Circadia also has the first physician-formulated pillowcase, which works with the body's natural circadian rhythms that protect from environmental damage and help skin focus on repair.