Q. What was the genesis of the LearnSkin Integrative Esthetician Certificate Program?
A. As the demand for complementary and integrative approaches to health and wellness increased, we saw the need for a platform that brings practitioners together across disciplines to advance client care. The Integrative Esthetician Certificate Program (IECP) takes a comprehensive approach to skin care from the inside out and outside in.
Q. What should our members know about the program?
A. The IECP is designed for recently licensed estheticians as well as those who have been practicing for years. We created this post-graduate program to introduce estheticians to eastern and western techniques to skin wellness that aren't commonly covered in esthetics school. The curriculum is diverse with topics ranging from how to effectively perform gua sha to the correlation between acne and the gut microbiota.
Participants will have access to the program lectures for one year. They will also receive a discount to attend LearnSkin's Integrative Dermatology Symposium, an annual event that provides high-quality, science-backed, practical tips from world experts that can be applied in practice immediately, with a track for estheticians launching in 2022. Program graduates will also be invited to quarterly virtual alumni events.
Q. What is integrative medicine and how is it beneficial to estheticians?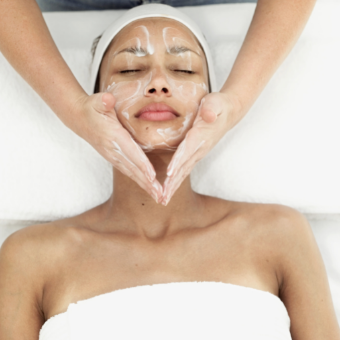 A. Integrative medicine expands beyond conventional western treatments focused on symptom management to incorporate a whole person approach, including diet, stress, lifestyle management, and wellness. Traditional systems, such as ayurveda and traditional Chinese medicine, offer personalized care with proven efficacy that has stood the test of time.
While modern machinery and products play an important role, holistic therapies are becoming increasingly popular as clients seek natural alternatives for healthy aging. Rather than triggering the wound-healing response and the inflammation cascade, alternative modalities rely on ancient wisdom. Eastern approaches support harmony and balance, coaxing the skin back into homeostasis with a lower risk of an adverse reaction.
When applied to esthetics, integrative approaches influence consultation techniques, clarify skin analysis, and improve the esthetician's ability to customize treatments for their clients' skin conditions. Instead of relying on cookie-cutter protocols, integrative estheticians consciously push the boundaries of their knowledge to develop their own personal skin wellness philosophy.
Q. How has the program changed since the pandemic?
A. From the beginning, we have always had the concept of offering an esthetician's track on our LearnSkin platform. The pandemic reinforced the desire for online learning. So, we just felt the timing was right. The first cohort will begin in January 2022.
Q. Looking forward, what's next for LearnSkin?
A. LearnSkin is the leading platform for integrative dermatology with more than 10,000 clinician members, including estheticians, nurses, naturopathic doctors, and physicians. This unique community is expanding the field, connecting and collaborating online and at our annual conferences. We look forward to growing our offerings for estheticians and improving skin health for all. Visit get.learnskin.com/iecp to learn more.