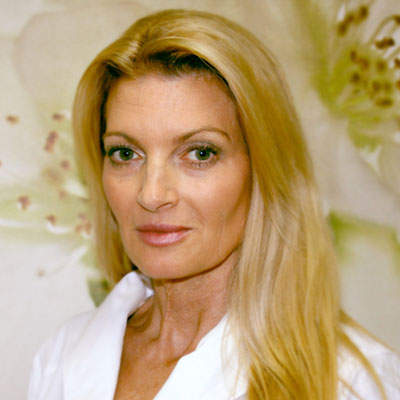 Rikki Kusy, CEO of Dermaplane Pro
Q: What inspired you to start Dermaplane Pro?
A: There was a strong need in the marketplace for a professional training program in dermaplaning. I was the founder and president of the Arizona Esthetics Association and members were asking if I would train them and help them get blades. My degree and experience in education and esthetics enabled me to create a comprehensive training program that includes much needed hands-on experience.
Q: Why should estheticians offer dermaplaning?
A: Dermaplaning can be the esthetician's foundation for all antiaging treatments. Dermaplaning, followed by an enzyme and mask, is the ideal instant-gratification service every esthetician and client is looking for. It's a relaxing service that can be done on all Fitzpatricks, and now, with the addition of Nourishe Dermaplaning Oil, is much more comfortable on sensitive, reactive, and mature skin. Dermaplaning maximizes results when combined with other modalities such as peels, LED, oxygen treatments, etc. Clients will notice faster improvement from their professional home-care products, as active ingredients penetrate deeper into the skin for optimal performance.
Dermaplaning takes a higher level of skill than most other treatments, so clients are much more loyal to their esthetician. So much of what we do for antiaging involves discomfort and downtime. Clients are always amazed by how soft, glowing, and more youthful their skin looks and feels after dermaplaning. Improvement is cumulative with each treatment, which keeps clients coming back for more. With its higher skill level and low consumable cost, dermaplaning is cost-effective, gets clients in consistently every four weeks, and is one of the highest client-loyalty services in the industry.
Q: What do you love about training?
A: I love to see others succeed. Our students come in with a nervous excitement about learning to dermaplane. Seeing the success of estheticians when they "get it" at each step of the process is the ultimate joy. We hear so many stories of how dermaplaning has taken an esthetician's business to a new level.
Q: What are some of the challenges of running an international business?
A: International business is exciting. With each country, there is a learning curve as we adapt to each culture. Esthetician licensing is different everywhere, so we really get to know what being an esthetician is like worldwide. Regulations, importing products, and compliance are different with each country, as are timetables for receiving product and hang-ups with customs. Time is also a challenge since we're all in different time zones.
Q: How do you define effective leadership?
A: An effective leader is very involved. She shows you what to do, she doesn't just tell you what to do. She is a role model and genuinely wants you to succeed for your benefit—not just her own bottom line. She always has her eye on the bigger picture, and this helps keep everyone on her team focused on where they're going. An effective leader mentors her team to help them achieve and celebrate the collective, as well as individual successes.