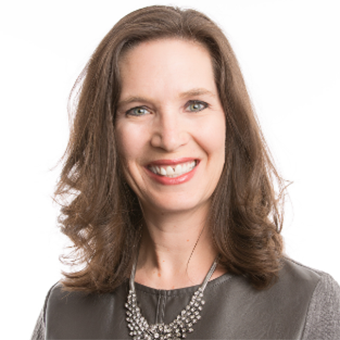 Q. What was the genesis of PCA SKIN?
A. PCA SKIN was founded in 1990 by a licensed esthetician who saw an opportunity to help dermatologists and plastic surgeons support patients with professional-grade skin care treatments and at-home products. The brand and product line were developed further by a dermatologist to ensure effective skin care solutions for every skin type and concern. Today, our treatments and daily care products are found in more than 35 countries, featuring the most scientifically advanced formulations for better stability, delivery, and efficacy.
Q. PCA SKIN is known for its professional peels. Anything new in the peel world?
A. In February 2020, we reformulated and relaunched our popular line of blended TCA and lactic acid peels—Sensi Peel® and Ultra Peel®—and launched an all-new, physician-only MD Peel (CCl3). In October 2020, we launched the Micro Peel At-Home Kit to help bridge the gap between professional treatments in response to COVID-19. Consequently, it's a great kit for introducing professional peels to clients who have yet to try them.
Q. Any new product launches we should know about?
A. In January 2021, PCA SKIN launched Daily Defense Mist, a unique antioxidant mist that protects skin from daily exposure to environmental stressors (blue light and ozone pollution) while offering an instant boost in hydration. We're even more excited about our newest addition to our award-winning HA lineup, clinically proven Hyaluronic Acid Overnight Mask. Launched to professionals in March, this leave-on treatment is formulated with two forms of HA and additional natural extracts that produce a calming effect, so you go to bed rested and wake up hydrated and rejuvenated.
Q. What types of training do you offer estheticians?
A. Excellence in education is a core pillar at PCA SKIN, and we pride ourselves in being the leader in skin health and professional peel science and education. Our mission is to provide our professional partners and consumers with readily available, best-in-class, science-based content for online and in-person learning. We recently launched the ultimate destination for comprehensive skin health knowledge and education, pcaskinacademy.com. Those who visit can access our online course menu, professional peel knowledge, and skin anatomy and physiology, as well as science and research papers. We also facilitate live, in-office education throughout North America.
Q. What are the characteristics of an effective leader?
A. Rather than telling you "what" to do, an effective leader teaches the "why" and the "how." They are able to influence others, motivating them to learn, grow, take chances, and be innovative; they lead with integrity, have a strong moral compass; and they always act in an ethical manner. While these are known as personal characteristics, I believe they represent all that PCA SKIN stands for—and you will find these qualities in each of our passionate employees.