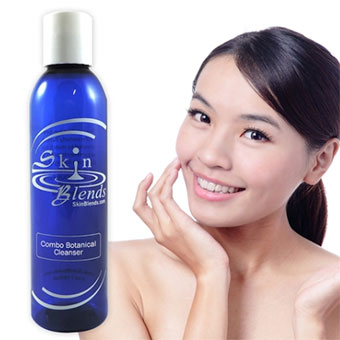 Q: We know and love your waxing products, but tell us a bit about your skin care formulations.
A: Skin Blends, LLC, and our products have stood the test of time. For 20 years, our mission has been to provide licensed skin care professionals with the most comprehensive and efficient custom-blending skin care system. Our products are manufactured using the strictest standards and highest quality ingredients available. We continually review, update, and improve the product formulas whenever new ingredients and research dictates. Our products have always been color and fragrance free, although we have natural colors, natural aromas, essential oils, and lipids that can be added to create unique services and custom formulas for clients. In addition to being cruelty free, the products contain no mineral oil, formaldehyde donors, parabens, phthalates, or sulfates. Smart estheticians purchase in back-bar sizes so they can enjoy a much better profit margin. We also manufacture 100-percent mineral makeup and agape pure wax. We distribute Cirepil wax, as well as Tweezerman and Refectocil products.
Q: What kind of training do you provide to esties who carry your products?
A: We operate the Advanced Skin Care Training Academy (ASCTA) in Nixa, Missouri. We teach dermaplaning, microneedling, laser hair removal, consultation and skin analysis, client management, acne treatment protocols, advanced waxing, product knowledge, custom blending, sun smarts, LED, and promotional calendar planning. Some of our classes are available online too.
Q: You also offer aromatherapy essential oils. How can esties incorporate these into their treatments?
A: My favorite way to incorporate essential oils and aromas into treatments is to add a drop to the inside of your wrists, in a diffuser, on the hot towels during the barber wrap, or into the mask or enzyme treatment.
Q: How do you juggle running a spa and a product distribution business?
A: I admit it is difficult to run two entirely different businesses. I hire great employees and treat them well!
Q: Anything new on the horizon for Skin Blends
A: We just upgraded our packaging on our essential oils and botanical blends. We are looking to expand our custom cosmetics offerings. Skin Blends SPAtique has been completely remodeled, and we will soon be adding on complimentary beauty services. In addition, we will be expanding our training facility to bring in outside trainers.
To learn more, visit www.skinblends.com.
This blog is sponsored by