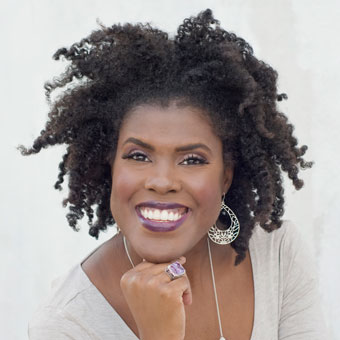 Q: How did you come to own your own waxing product company?
A: I decided to own my own waxing product company when I had my spa with one little room with waxing supplies and four different wax brands. I remember waiting over a month for a very large wax order that was stuck at the border with customs. This was at the beginning of spring; the waxing season had just started and I had to wait for product to be released. Out of frustration, I reached out to a manufacturer who had contacted me years prior and asked about the process of creating my own wax. The entire process took about nine months of testing ingredients, giving feedback, choosing colors, etc. This process has been the most challenging and most rewarding thing I've ever done.
Q: Tell us about your wax product line.

A: Se-Brazil Wax is a unique line of waxes and professional products because my philosophy is less heat, less product application, and less irritation. Every part of the line is from an esthetician's point of view along with simple, natural post-wax products that will not irritate the skin.
Q: What do you love about teaching?
A: Teaching always has its challenges, but the rewards are what inspire me to continue. I started teaching when I was in beauty school. There always seems to be a lack of guidance in our profession. We have a huge disconnect with new estheticians and seasoned estheticians. When I filmed and premiered "The Wax Class" on my YouTube channel, it was to share my early experiences, pitfalls, inappropriate client behavior, and other experiences that guided me to my success today. In those episodes, I explained the reality of transitioning from corporate America to esthetics and the constant struggle with money. Teaching is not limited to just esthetics, waxing, retailing, and spa business—it's also sharing information that can help someone on the same journey. What I love about teaching is seeing the success of a student who has allowed me to train them.
Q: Why do you think waxing has become so popular?
A: Waxing is popular because it's an "instant gratification" service. The hair is there ... and then it's gone! When product, technique, and timing sync, it becomes a very lucrative and well-oiled machine. When any of the three are not in sync, then you will run into problems. We all know in the beginning of our career ... waxing was the most feared service ever! But when that routine becomes familiar, there is a great sense of satisfaction and pride in the results.
Q: What do you think it takes to be an effective leader?
A: Leaders have to communicate with people on many different levels. Our industry is very visual and once people watch me, there is a better understanding. I have learned over the years that it's OK to share my mistakes and be accessible. I will never forget when I met a well-known industry great my first year as an esthetician and I went to have a conversation with her. There were six of her staff people around her and I had to speak to them first. I was extremely disappointed with not being able to have an honest interaction with her. That moment is one of the reasons I try to talk to as many estheticians as I can—so that they will not have the same feeling I had all those years ago. Effective leadership comes in many forms; my favorite form is understanding. I understand what it is like to not have any money to pay rent. I understand how frustrating it can be when a client doesn't show up. The advice I give every esthetician is to stay focused, don't get distracted, and stay the course.