Q&A with Steve McGee
Q. What was the inception of NeoGenesis?
A. NeoGenesis was created to commercialize over 20 years of Dr. Maguire's work on the healing of skin tissue. Because of what we are able to do with traumatic wound care—from accidents, burns, chemo, radiation, etc.—we knew this science could also serve people with aging concerns and chronic issues. The science in our topical products gives skin what it produced when it was young and at optimum health. The great news is our products work well with other product lines and are fantastic on their own. There are no contraindications, and we offer a full money-back guarantee on our skin care products.
Q. What skin conditions does NeoGenesis specialize in helping?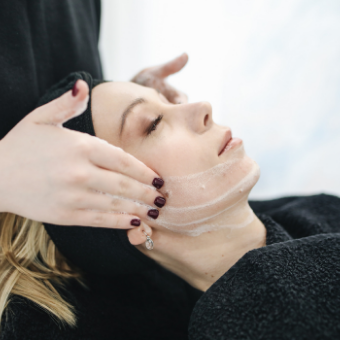 A. The beauty of our science is that with just a few products we can aid with virtually any skin aging concern, including early signs of aging, more advanced signs of aging (lines, wrinkles, laxity, hyperpigmentation), acne/maskne, and rosacea/sensitive/barrier impaired skin. We also enhance the results of all treatment-room modalities (laser, RF, chemical peels, microneedling, fibroblast tightening, microdermabrasion, etc.), reduce down time, and aid in resolving issues resulting from treatment modalities that did not go exactly as planned.
Q. What types of training does NeoGenesis offer estheticians?
A. Instead of providing generic or mass training in a seminar format, our training is customized to each clinic. We provide a series of training segments in which we talk through the esthetician's goals, and then match our training to their unique circumstances and vision. Training includes weaving our products into an esthetician's favorite treatment protocols and products. Equally important are our business support services to help the esthetician achieve their dream business.
Q. Anything new you'd like to share?
A. We will introduce several new products in the third and fourth quarters of 2021. We have salicylic acid and mandelic acid products with unique ingredient decks, a wonderful new volcanic ash mask, and two products to serve epithelial tissue concerns. One of those products will be a wonderful solution for women who deal with vaginal dryness or irritation (peri- and post-menopausal, cancer survivors, etc.). Another will serve people with head and neck cancer.

Q. How do you define an effective leader?
A. Inspiring leaders lead by example and are willing to do any job to demonstrate that no job is too small—and that every role in the organization is critical. Great leaders spend the majority of their time at the front line, so I talk to at least 20 clinics and/or retail customers each week. We are "customer centric," so the more time I spend in their world, the more we can brainstorm to help them succeed. I also spend a great deal of time with our frontline staff to understand how to help them serve our customers. Envision an inverted pyramid with the customer at the top; the frontline staff at the next level; followed by supervision, management, and the CEO at the bottom. My job is to serve everyone. Hence, my favorite question: "How many people can I help today?"