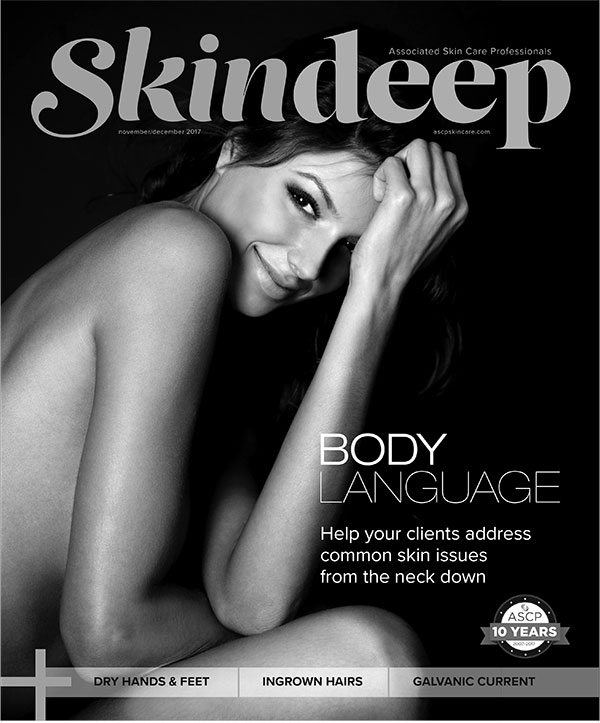 The latest issue of ASCP's award-winning member magazine ASCP Skin Deep is available to read online at www.ascpskindeepdigital.com. ASCP members receive the print version of the magazine as a benefit of membership, and anyone in the profession is invited to sample the digital edition.
In this issue, highlights include:
Puffy Isn't Pretty
Learn the signs of—and, more importantly, the solutions for—inflammation.
Smooth Sailing
Simple ways to help waxing clients combat ingrown hairs
Flower Power
Incorporating flower waters into services can add a soothing essence to your spa
Feed Your Face
Why good internal health equals good skin
Modalities
Galvanic current can be effective from head to toe
Take a peek and let us know what you think. Enjoy!