posted on: April 12, 2023
Introducing new DNA³ Complex Recovery Night Cream! Tune in to learn about the latest innovation from Ultraceuticals, a leading Australian professional skin care brand.
A critical step to achieving real visible results for guests is prescriptive at-home skin care routines for both day and night. With Ultra Lux Technology that transforms the product from a thick cream to a serum texture, this luxurious night cream contains Dynamic Night Activator3 Complex, a triple-enzyme complex—micrococcus lysate, arabidopsis thalania and plankton extracts—which are encapsulated using a liposome delivery system and work with the skin's natural night-time renewal cycle to deeply rejuvenate the appearance of the skin.
To effectively introduce new DNA³ Complex Recovery Night Cream to guests, Ultraceuticals has also created a new treatment protocol that is a great addition to any spa menu.
Shawn Johnson, Education Manager for North America and Europe at Ultraceuticals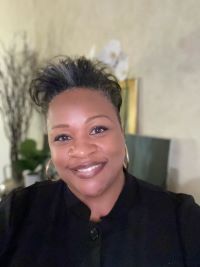 Shawn Johnson is the Ultraceuticals education manager for North America and Europe, where she is responsible for leading the brand's education efforts for national accounts and their distribution network. Additionally, Shawn serves as an Ultraceuticals brand ambassador supporting PR and virtual engagement within these markets. With a bachelor's degree in chemistry, Shawn has built her career through senior roles in sales and education.
About Ultraceuticals
Ultraceuticals, a leading Australian cosmeceuticals brand, has a purpose to show the world the true power of professional skin care. Available exclusively where trained skin care advisors can provide professional recommendations, the Ultraceuticals mission is to blend science and innovation with understanding and integrity to help every person achieve their best skin and deliver real, visible results. At the forefront of the brand is an in-house research and development team. This team of PhD scientists is dedicated to creating potent and effective products, incorporating proven, cutting-edge ingredients and technologies. Ultraceuticals owns all its formulations and intellectual property. In line with the brand promise to deliver real and visible results, in-house clinical trials are conducted on all formulations to assess their efficacy. These trials include a combination of in-house consumer panel testing and scientific data. If the product doesn't deliver the desired skin results and isn't noticeable in the panelist's day-to-day lives, the product won't launch into the market.
Ultraceuticals puts customers at the heart of everything, which is why it created a concise science-based skin care range to address all major skin concerns and deliver real and visible results (within 90 days).
The result: professional skin care with proven, personal, and powerful results.
For more information on Ultraceuticals, visit ultraceuticals.com/us or follow @ultraceuticalsusa.
Video not playing?
If the video is no longer available, it has been archived in ASCP's members-only video education library. This is just a small taste of one of the many online educational videos ASCP members have on-demand access to 24/7. ASCP's videos are designed to provide top-notch education and support to licensed estheticians across the country. Not an ASCP member yet?