Show the World How Amazing You Are
By ASCP Staff
As estheticians, we are trend setters. We educate ourselves on new ingredients, new products, new equipment, and new services we can offer to our clients. We educate our clients on their skin conditions, the best treatment protocol to address their concerns, and what products are best for them to use to maintain and continue to improve their skin between appointments. We also teach our clients how to treat us, something you may not have considered before.
We all agree that we don't want our clients, or anyone for that matter, to think of us as "just an esthetician." We have loyal clients who have total respect for what we do, but there are others who, in their minds, may be thinking, "How hard can it be to give a facial?" Are you conveying to your clients what you are doing to continue to grow and learn and become a top-level expert in skin care? Maybe you recently attended an advanced class and learned microneedling or sugaring. Tell your clients how amazing the class was and what you learned. They may be excited to book an appointment for this new treatment. Maybe you donated your time, skill, or money to a charity or person in need. Don't be shy about sharing your experience of volunteering or talking about your favorite charity. Have you purchased a new microdermabrasion machine or purchased new spa software? Be sure to share that info with clients, too. Are you a member of our industry's largest professional association—Associated Skin Care Professionals (ASCP)? All these actions will help your clients see that you are not "just" an esthetician, but a licensed professional who takes their career seriously.
In the skin care profession, industry leaders talk about elevating our industry. It sounds great when reading an article or listening to someone on stage, but do we understand what it means?
What does it mean to elevate our industry?
It ultimately boils down to wanting esthetics to be recognized with the respect and appreciation it deserves. We want to educate the lawmakers that deregulating the cosmetology/skin care industry is not a good idea, and to recognize that what is accomplished during our client sessions cannot safely be done by the YouTube graduates. We deal with chemicals and equipment that could have devasting results on the client without the proper education and training. We also have the ability to change our clients lives and improve their self-esteem. All estheticians should walk with their heads held high, knowing they are educated, respected, appropriately compensated, and capable of improving lives.
Why should you care?
Many of us march to the beat of our own drum and aren't overly concerned with the opinions of others. We may have an "Unless you're paying my bills, keep your opinions to yourself" attitude. Well, think about his for a minute. Our clients are paying our bills, and everyone is a potential client. It's important to all of us that the world view the skin care profession with the esteem it deserves. When the true value of our skills is recognized, it can positively impact how we are compensated financially and emotionally.
How do we do it?
The short answer is, together. There is strength in numbers. Elevating an entire industry requires an entire industry—every single esthetician needs to be involved and committed in raising the bar. Think about this. Every legitimate profession has an association that works to improve the standards of excellence in that industry. From the American Dental Association to the American Psychiatric Association, members of professional associations are up to date on the latest and greatest education in their field because associations do the legwork to ensure the information is credible and to make it easily accessible to members.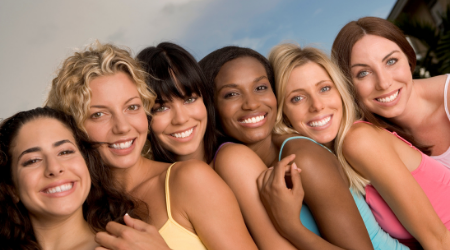 One of the best ways to show that you are dedicated to education, professionalism, and client safety, is to be a member of a professional association, and proudly display that membership certificate so your clients will know you are a serious professional. If you've ever noticed when you walk into your doctor's office, they have a wall of certificates of education, and most likely a certificate showing they are a member of the American Medical Association (AMA). If they know you belong to a professional skin care association, it raises your stature with that client, and believe us, they will start to look at you in a different light. If they don't know what it means to be a member of a professional association, you can inform them of the cutting-edge education you receive, thorough client forms to use, a voice with legislators, and a plethora of business resources and support. This will increase their respect for you because it demonstrates you are vested in the skin care profession, and they ultimately will benefit from your association membership!
Associations also show unity within an industry. They can rally to defend scope of practice and licensure. They create autonomy and raise the status quo. They foster networking so all members can reap the benefits of a group effort. Being a member of a professional association shows you've made a serious investment in your career, believe in your profession, and have stock in our industry.
It is time to show our clients who we are and put the "just an esthetician" mentality to rest. It is time to demonstrate that we are skilled, licensed professionals. Estheticians are knowledgeable skin care experts, and astute businesspeople and it's time to be recognized as such. Elevation is the only direction we want the skin care industry to trend, and we can do it together.
Not yet an ASCP Member? Join Today!