Join Michael Shuey, esteemed Director of Education for Skin Script Skin Care, as he demonstrates our award-winning 10% TCA Depigmentation Peel. Traditional TCA's cannot be used on higher Fitzpatrick's, but Skin Script's 10% Depigmentation Peel is formulated to be safe and effective for all Fitzpatrick's.
With the blend of azelaic, arbutin and kojic acids, these tyrosinase inhibitors control the impacts of hyperpigmentation, melasma, and sun damage. The combination of these acids is a beautiful peeling treatment for evening skin tone, reducing acne, and retexturing the skin.
Michael Shuey, Director of Education at Skin Script Skin Care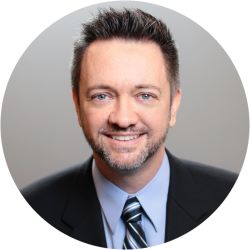 Michael Shuey, director of education at Skin Script Skin Care, believes that education is the key to unlocking a successful career in the skin care industry. As a practicing esthetician, instructor, massage therapist and clinical hypnotherapist, Michael lives his passion by providing quality education and empowering estheticians with knowledge and confidence.
"I have always had desire to discover the healing arts and continually thought about going to massage school. After years of telling myself that I could not do it, I woke up one day and it was time to make my dream a reality. From the moment my first class started, I knew that this was going to change my life forever. I love going to work every day knowing I've helped someone relax, heal, and rejuvenate themselves."
Video not playing?
If the video is no longer available, it has been archived in ASCP's members-only video education library. This is just a small taste of one of the many online educational videos ASCP members have on-demand access to 24/7. ASCP's videos are designed to provide top-notch education and support to licensed estheticians across the country. Not an ASCP member yet?