Stretch Mark Laser Therapy
Article by Maggie Staszcuk
This article appears in the May | June 2021 issue of ASCP Skin Deep magazine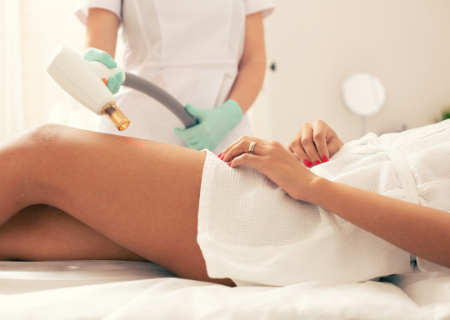 DID YOU KNOW 80 PERCENT of the American population has stretch marks?1 While there are thousands of blogs, websites, and articles that support loving the skin you're in and accepting these marks as a reminder of the life you've lived, there are just as many online posts that promote camouflage and
removal. Many people see their stretch marks as a badge well earned. Others don't feel quite the same way and will go to great lengths to remove them.
WHAT ARE STRETCH MARKS?
Stretch marks, or striae, are small tears in the dermis that develop from rapid growth or overstretching of the skin.2 They often occur during pregnancy, growth spurts, rapid muscle gain, or weight gain in general. They do not pose a medical threat, but many people find them unsightly and want them removed. Stretch marks are, in essence, scar tissue that contains densely packed collagen fibers. All stretch marks are dermal injuries that vary in
size, color, and depth. In early formation, stretch marks are pink, purple, or red in color. Over time this postinflammatory pigment resolves, and they become white, silvery, or more flesh colored.3
LASER TREATMENT FOR STRETCH MARKS
There are many lasers on the market that may be suitable for the treatment of stretch
marks. Stretch marks are best treated when newly formed, and using a pulsed dye laser (PDL) can pick up the stretch mark pigment, reducing its appearance.
Broad band light (BBL) is another option for treating stretch marks. BBL targets the red chromophore in the skin and shrinks the size of the stretch mark.4
Deep, enlarged stretch marks may be more challenging to treat with a pulsed light that produces a short wavelength.Fractional laser resurfacing such as CO2 laser or Erbium YAG are more aggressive and have a longer wavelength that safely penetrates to the dermis without harming the epidermis. Fractional laser treatments work by delivering a pixelated laser beam, and each pixilation, or dot of light, is a deep column of treatment into the dermis.5 Within each treatment column,
old epidermal pigmented cells are shed, and collagen remodeling takes place. Since the surrounding tissue is left intact, this treatment results in faster healing.6
The award-winning ASCP Skin Deep magazine is the premier estheticians' source for the latest trends, techniques, products, and news from the biggest names in the industry. In this issue:
• Beyond the Facial: Want to be an extraordinary esthetician? Stop doing facials and start practicing skin care
• Want to be a Great Esthetician?: HWe've gathered expert tips and advice that will help you up your esty game - and grow your biz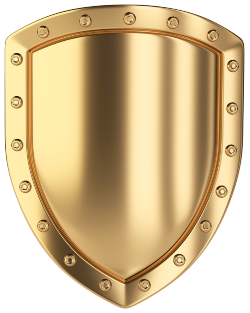 Liability Insurance
Professional liability insurance for advanced chemical peels protects you in case a client sues. ASCP members have access to optional chemical peel insurance and other advanced modalities like permanent makeup, microneedling, and radio frequency services. More information about advanced chemical peel insurance and advanced esthetic coverage that protects you and your esthetics practice, including the steps for applying, visit www.ascpskincare.com/ami. Pricing for advanced chemical peel insurance ranges from $672 - $792 for the year, and you can bundle that coverage with other advanced modalities to save more.
EXPLORE ADVANCED COVERAGE OPTIONS

Notes
1. Nina Bahadur, " 'Love Your Lines' Instagram Account Celebrates Stretch Marks as Beautiful, not 'Flaws,' " HuffPost, updated August 14, 2014, www.huffpost.com/entry/love-your-lines-instagram-stretch-marks_n_5675106.
2. Vanessa Ngan, "Stretch Marks," DermNet NZ, 2003, www.dermnetnz.org/topics/stretch-marks-striae.
3. Bardia Amirlak, "Laser Treatment of Scars and Stria Distensae," Medscape, updated July 17, 2017, https://emedicine.medscape.com/article/1120673-overview#a5.
4. Chernoff Cosmetic Surgery, "Reduce Stretch Marks with Fractionated CO2 Laser Therapy," March 14, 2016, www.drchernoff.com/reduce-stretch-marksfractionated-co2-laser-therapy.
5. Vanessa Ngan, "Fractional Laser Treatment," DermNet NZ, updated July 2015,
www.dermnetnz.org/topics/fractional-laser-treatment.
6. Vanessa Ngan, "Fractional Laser Treatment."
7. EstheticianEDU.org, "Everything You Need to Know About Offering Laser Skin Treatments," accessed March 2021, www.estheticianedu.org/laser-skin-treatment.