With more than 55,000 terpenes identified, they determine the smell, taste, and color in plants, fruits, and vegetables, even fungi, algae, and animals. Would you be surprised to find out you're already using them in your practice or daily skin care routine? From this video, you will gain an understanding of what terpenes are, how they work in formulations to strengthen skin immunity, and more.
Hungry for more content on terpenes? We've got you covered!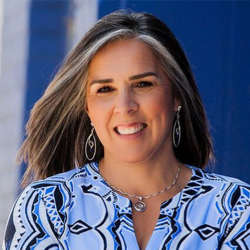 ASCP Esty Talk Podcast
Ep 14 - "Can You Smell the Terpenes?" with Aromatherapist, Wendy Pagaduan
The smell of skin care products is important for many reasons. Humans are programmed to dislike synthetic scent because it is potentially harmful. But what do we know about the functional scent of terpenes? Terpenes are the largest classification of small chemical compounds derived from living organisms. You may not have heard of them before, but they are all around you. Listen in as Ella Cressman talks terpenes with registered nurse, certified aromatherapist, and international speaker Wendy Pagaduan. As an advocate for clean beauty, Wendy is devoted to integrating medical wisdom, philosophy, and plant medicine into customized formulations for effective skin care and wellness solutions.
Video not playing?
If the video is no longer available, it has been archived in our members-only video education library. This is just a small taste of one of the many online educational videos ASCP members have on-demand access to 24/7. ASCP's videos are designed to provide top-notch education and support to licensed estheticians across the country. Not an ASCP member yet?