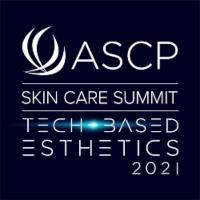 Are your skin care services in need of an upgrade? Looking to add some exciting new tech to your treatment room?
Tune in to the ASCP Skin Care Summit: Tech-Based Esthetics Edition on May 10, 2021 to watch and live chat with industry experts as they present their insights into skin care technology. We'll cover how to incorporate various devices into your current esthetic services, the science behind how ingredients can be infused into the skin and their subsequent reactions within the skin, and how technology can make dramatic improvements to skin conditions giving your clients the best results possible.
Here's a special look at just one of the informative sessions you'll be a part of during this FREE full day of online learning:
---
Thermal Shock: The Only Hot and Cold Relationship You Need
From light therapy and stem cell technology to cryotherapy and thermal shock, noninvasive, antiaging technology abounds in today's wellness marketplace. Some methods have proven to be more effective than others. While the benefits of cryolipolysis have produced promising results, it's a one-dimensional treatment. Researchers find that contrast therapy, or thermal shock, produces multiple benefits—from killing fat cells to reversing the signs of aging. For estheticians seeking science-backed tools not requiring medical oversight to help their clients see faster and more noticeable results in the mirror, this session will cover what you need to know about how thermal shock works and why researchers are so excited about this emerging antiaging technology.
About the Presenter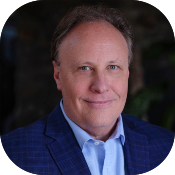 Stan Kapica, president, Skin Science Solutions, Inc.
In 2012, following a successful marketing career as an executive at CNN, Stan Kapica started the first whole-body cryotherapy center in New York City. Shortly after, he formed Cryo Generation, a distributor of cryotherapy equipment for Juka, Cryo Science, and Kriosystems. In 2017, Cryo Generation began a relationship with Pagani Health Care as the exclusive North American distributor of the Cryo T Shock. In 2020, Pagani expanded its North American footprint to include the STAR lineup of noninvasive body contouring equipment.
This year marks a new milestone for Cryo Generation with a name shift to Skin Science Solutions. The rebranding aligns with the exclusive launch of the new noninvasive Icoone Roboderm silhouette remodeling/cellulite reduction technology.
---
Join ASCP as we bring you a FREE day of online education at our 2021 ASCP Skin Care Summit—TECH-BASED ESTHETICS EDITION on Monday, May 10, 2021.