Relaxation is more important than ever for clients as they visit the salon. Some may already feel cautious about being out and about during COVID-19, while others may be facing economic hardships. So, it's important to create a refuge of relaxation in your salon, and the atmosphere of your salon will have an impact on your overall customer experience. What are the other reasons to turn your salon into a relaxing retreat?
To begin, studies indicate that customers are more likely to pay more and expect to spend more in a relaxing environment. Recent market research conducted by Lockhart Meyer concluded that customers are likely to spend 10–15 percent more money in tranquil salons, because services were considered more valuable and more worthwhile if they are done in a relaxed environment. A relaxing environment was viewed as something esthetically pleasing, serene, and physically comfortable. The noise level also played a significant role for clients.
Studies like this remind us that our clients are paying for more than just a treatment—they are paying for an overall experience. When I designed my first Phenix Salon Suites, every element was important to me. A beautiful fountain and thoughtfully placed lighting elements were key to the design and the desire to create a calming and welcoming environment.
Tranquility has also been found to be important for product sales. If you sell retail beauty or spa products, you may want to consider increasing the feeling of tranquility in your salon, studio, booth, or suite. Relaxed customers are more likely to be persuaded to purchase additional products than those who are not relaxed. If your clients are stressed after a treatment, the only thing they will want to do is to pay and go home. However, if they feel as though they have received a quality treatment, they will be more likely to stick around and be open to purchasing additional beauty products.
You probably already do a lot of things that contribute to creating an amazing environment in your workspace. However, here are a few additional ideas that you may want to consider:
Aromatherapy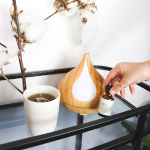 Salons can be filled with all kinds of smells. You do not want your clients to be smelling harsh chemicals or scents from the prior client's services. You can create a relaxed environment by using oil diffusers. There are some terrific oils on the market that are not overly strong but make an environment feel fresh and comforting. Relaxing scents such as patchouli and lavender will have your clients feeling at ease. Just make sure you don't overdo and always be sensitive to allergies a client may have before using.
Sound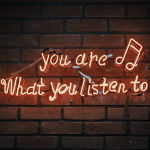 As you are well aware, all of your clients have a different taste in music. This doesn't mean you have to overload your play list with each person's favorite artist. However, it does mean that it's important to identify some relaxing music that reduces not only the outside noise, but also the noise in your client's mind. Calm music makes your client feel at ease. If you aren't clear where to start, seek recommendations. (Hint: massage therapisst are the best resources for making recommendations! They typically have this figured out.)
Temperature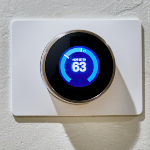 The temperature is also a key factor in your workspace. The ambiance will wear off quickly if your client is getting cold during their service. Try to keep your workspace at around 70 degrees F. Ask your client if they are happy with the temperature if you are sensing they may be uncomfortable. Always keep a blanket on hand in case you have a client that prefers it to be much warmer. You may also want to consider a small fan for those that prefer it cooler.
Lighting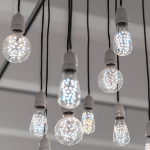 Of course, it's important that you have enough light to see what you're doing; just keep in mind that harsh lighting can feel very clinical. A room with subtle yet effective lighting will make your clients feel a lot more relaxed than they would in a room with overly harsh and bright lighting.

Hospitality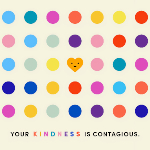 Try to go above and beyond in making your salon experience unique. If you can do something small, such as offering a snack and something to drink, your clients will really start to feel the value in your services. In addition to this, speak softly and calmly regardless of how stressed you are. Take time to ask how your client is on a personal level in a meaningful and authentic way.


In essence, a relaxing environment will encourage repeat customers, create greater customer satisfaction, and more sales. Try to incorporate these and other relaxation methods into your workspace and then enjoy seeing the changes you can make to your customer experience.
Article by Gina Rivera, Beauty Expert