Our mission is simple—to make clear skin possible. Estheticians are healers by nature, and there is no skin condition more personal than acne. Many skin care professionals will defer severe acne cases to a dermatologist because they don't believe they possess the tools or knowledge to treat these clients. At Face Reality, we are committed to educating and uplifting estheticians as small business owners. We not only provide estheticians with the knowledge they need to successfully treat any acne client who walks through their door, but we also supply business tools to acquire and maintain clientele. Face Reality Skincare has a proven, holistic method for clearing moderate to severe acne in 3 to 4 months, at a 90% success rate. Our Certified Acne Experts find success by following our adaptive skin care method that consists of professional treatments, expertly formulated products, and client lifestyle coaching.
Through this pandemic, we have discovered clear skin can be achieved virtually! With hundreds of virtual acne clients of our own, we have firsthand experience that acne clients can see real results clear in the absence of professional treatments and extractions. This is increasingly important as the world continues to adjust to what we now consider the new normal, and it has become a very successful portion of business for many of our Certified Acne Experts. In fact, many Certified Acne Experts plan to continue virtual appointments even when their treatment room doors open again.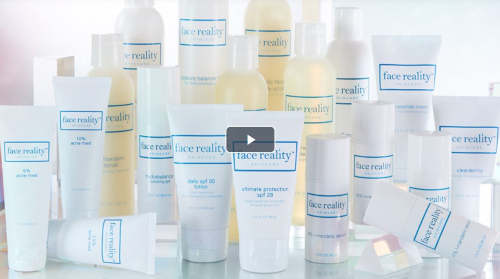 Pull up a seat and join Face Reality's Product Knowledge Webinar with their Education Lead, Alex Hernandez, to learn more about their mission, high-quality products, and superior online training. Alex will do a deep dive into how home-care routines will prove to be a revenue boost for your business, with or without a pandemic. Alex will also give a sneak peek of Face Reality's professional treatment options, as well as their top three retail products. Get a taste for the success you can experience as a Face Reality Certified Acne Expert.
If you are an ASCP member, you can check out this video in our On-Demand Video Library!
About the Presenter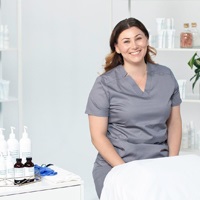 Alex Hernandez, a licensed esthetician since 2016, serves as the Clinic Manager and Lead Educator at the Face Reality Acne Clinic in San Leandro, CA. Alex has trained alongside Laura Cooksey, owner and co-founder of Face Reality Skincare, a nationally recognized acne expert with 28 years of experience in educating professionals on safe and effective acne treatment. Alex became a Face Reality Certified Acne Expert in 2018 through diligent, practical training and Laura's online course. Since then, Alex has worked with hundreds of acne clients and is a daily witness to the impeccable results achieved using Face Reality Skincare treatments and protocols.