Got 6 minutes for a treatment room tip? Great for relaxation, increasing blood flow, and relieving congestion, acupressure massage makes a perfect 15- or 30-minute add-on to your facial menu. Watch as Denver esthetician Ella Cressman shows how it's done.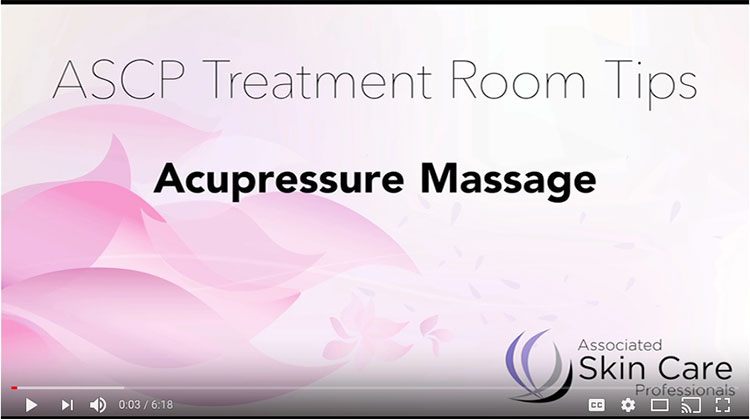 Looking for more? ASCP members have access to more than 100 archived webinars, including "A New Look at Inflammation and Aging," presented by Circadia's Michael Pugliese:
Inflammation can be identified as a contributing factor to many diseases, but what does it have to do with skin health and aging? This session will define and explain the various steps in inflammation and relate this process to intrinsic aging. Cellular and molecular mechanisms will be addressed including NF Kappa b, glycation, UV radiation, generators of oxidative stress and free radical formation. The process will be explained step-by-step so that the importance of inflammation in skin care can be fully appreciated.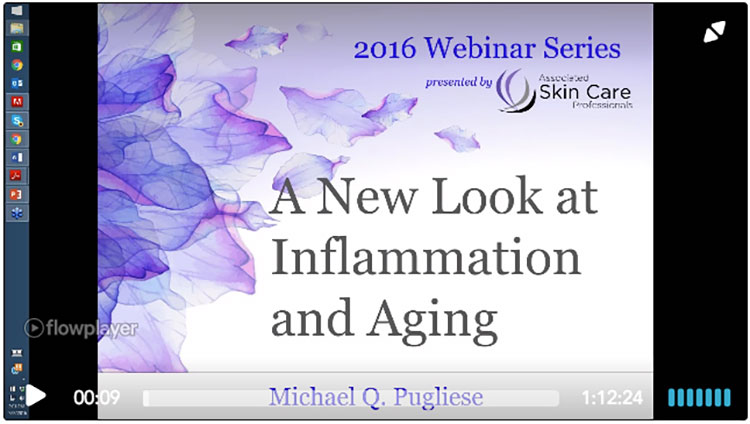 And for more about incorporating facial massage, check out Lydia Sarfati's article, "Stimulating the Senses," in the current issue of ASCP Skin Deep magazine: