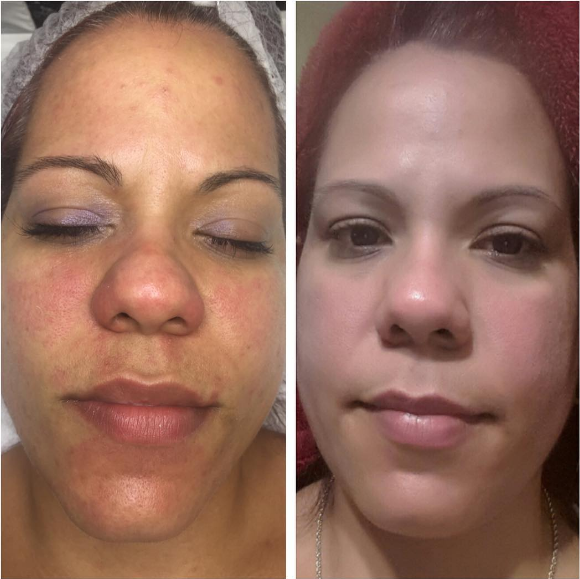 Join us in congratulating Michelle Sanchez of iBeYoutify Skin & Body! Thanks to our friends at LightStim, Michelle will receive a gift basket featuring LightStim LED light therapy products including professional acne, anti-aging, and pain handheld lights, and more.
"I love providing acne treatments for my clients, and I'm always looking to try something new. I'm so excited to see the results from this new equipment!" Michelle says.
LightStim has been leading the way in LED light therapy since 2002. LightStim MultiWave patented technology delivers proven, lasting results to the consumer for the treatment of antiaging, acne, and pain. Touted among dermatologists, plastic surgeons, estheticians, and the beauty-industry elite as the leader in LED light therapy technology, the trailblazing brand continues to innovate and revolutionize the face of beauty. Estheticians can get exclusive access to products sold only to professionals at www.lightstim.com/professionals.
Michelle is also a proud ASCP member. "My favorite part of ASCP membership is the support and excellent guidance that ASCP offers their members. ASCP is there to help their members with everything from liability insurance to client forms, advertising, and simple questions … not to mention the amount of amazing continuing education. What can I say? I will be a member of ASCP forever."
Follow Michelle at www.instagram.com/ibeyoutify, and LightStim at www.instagram.com/lightstim.