The short answer: Yes. Sure, in life we're always at risk in some way, but we continually make adjustments to lessen everyday risks with hardly a second thought. These are things like using potholders to take things out of the oven, wearing comfortable shoes to protect our feet, eating right and exercising, maintaining the tires on our cars, etc.
Part of being a successful esthetician is about mitigating risks to your livelihood. When it comes to our livelihood and the risk of losing our careers as estheticians, we often think things like following trends, updating our menu, and incorporating new products will reduce the risk of a career ending too soon. But there are far greater risks to our livelihood as skin care professionals.
Here are three things that could literally end your career this afternoon: the government, a litigious client, and a lack of community support. What are you doing to alleviate those risks? There are three non-negotiables that every beauty professional needs to do to keep their livelihood intact and all three are as simple as wearing those comfortable shoes.
1. Run your business legally.
This should be a no-brainer, but the number of estheticians practicing illegally is astounding. I cringe every time I hear the words "kitchen beautician" or the horror stories of how someone went to see their friend who said they knew what they were doing and ended up with a chemical burn. Or how they knew a friend of a friend and the price was so much cheaper than going to the spa and their lash extensions caused an eye infection. I like to think skin care professionals don't even know they're practicing illegally—but ignorance is not bliss.
Know your scope of practice, and for the love of all that is good, stay within it! Read up on your tax laws. The number of misclassified employees and independent contractors in our industry puts a bright target on all our backs for tax audits. Keep your licenses current with all state boards and business bureau/board/community/property rules in your location.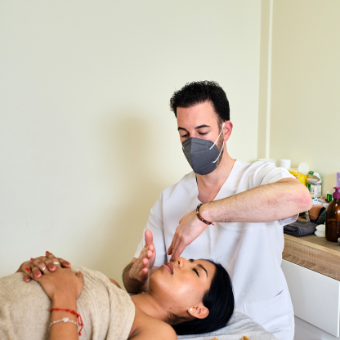 2. Have insurance.
Licensed estheticians dealing with the public need to be insured—that's all there is to it. We live in a litigious society, and clients do sue. You can lose your business, your home, your car, even have future earnings garnished. Accidents happen, be it your fault or not, and people get hurt, people get scorned, and people sue. Protect your livelihood with liability insurance to cover your professional, general, and product liability.
Regardless of where you work, it's a smart idea to have your own individual liability insurance so you're certain your career is protected. It doesn't have to be intimidating to buy insurance, and an individual policy for an esthetician is surprisingly inexpensive—especially when compared to all the potential loss it protects you from. A great route is to go through a professional association that is looking out for your best interests and knows what you need in an insurance policy.
This leads me to the third way to mitigate the risk of losing your livelihood.
3. Join a professional association for skin care professionals.
Every legitimate profession has a professional association to represent those working within that industry. An association provides education, helpful resources, community, and a level of professionalism for its members. Associations are constantly on the defense against threats to its members' careers. Those threats come in many forms, from deregulation to salon service pricing not keeping up with inflation. There is power in numbers, and the more our industry bands together, the more successful we'll all be. They say it takes a village to raise a child; well, it takes an entire industry to raise each skin care professional.
About ASCP
For more than a decade, Associated Skin Care Professionals has been the ONLY all-inclusive source for comprehensive professional liability insurance, education, and community for estheticians who want to thrive in their career. ASCP membership comes with countless benefits for skin care professionals, students, business owners, and everyone in between.