How to use technology to increase your product sales
Article sponsored by Buzz Beauté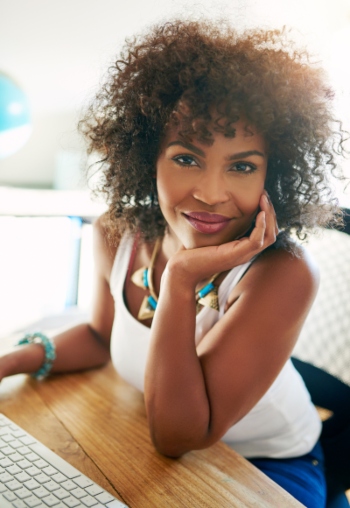 Service revenue came to a skidding stop these last few months with lockdowns, the need for social distancing, and concerns over public safety. With such a gap in income, we need to change lanes, step on the accelerator, and speed forward with retail revenue.
For most, retail is considered an incremental sale, something that's offered but not the focus... until now. With the changing landscape, we have new obstacles on our road (guidelines, new expenses), but we also have new paths we can zoom forward on. To gain back lost revenue, we can accelerate our retail sales with technology.
A success story throughout COVID has been direct-to-consumer (DTC) beauty businesses. According to the retail data platform NDP, online sales of self-care product sales rose 24% compared to 2019. Why? Because they have been able to leverage technology to speak to customers; and, more importantly. sell them products directly.
Use the lessons we have gleaned from DTC to use technology and increase your retail revenue: set up an ecommerce site, work with a retail affiliate programs, and use online marketing strategies and tactics.
1. Set Up an Ecommerce Site
If you don't already selling products through your website, now is a good time to add an online store and make it a prominent part of your business. If you're not tech-savvy or you're looking for an easy option, consider platforms like SalonInteractive to build your website with ecommerce. This platform makes buying products directly from you as easy as possible. You can recommend the best product to your client, then they can head to your website, make a purchase, and the local distributor delivers the products directly to their door. It is efficient and tailored for your client, providing them your expertise and the right—and authentic—product. Not only do you not have to carry multiple SKUs, but you will also get a commission.
This video shows you just how easy it is to set up a website and get products to your client.
2. Work with a Retail Affiliate Programs
Several professional brands and distributors offer some type of retail affiliate program that allows you a hassle-free way to earn commission when your clients buy a product. Usually, the brand or distributor handles all the shipping logistics to the client, so there's no need to inventory the product, prepare packages, or wait in line at the post office. One example is Eufora International, which has a Partner Salon Profit Sharing program that shares profits back with the professional. Either by a link on your website or when the consumer purchases from www.eufora.net and puts in their stylist's name, a percentage of the profits from that sale go back to the stylist. As Beth Bewley, CEO of Eufora International says, "Eufora has been dedicated to serving salon professionals since our founding and working to ensure that retail profits remain with our loyal salons." It's worth contacting the brands you currently sell and ask them if they have any type of affiliate or retail profit-sharing program to support you and your clients.
3. Use Online Marketing Strategies and Tactics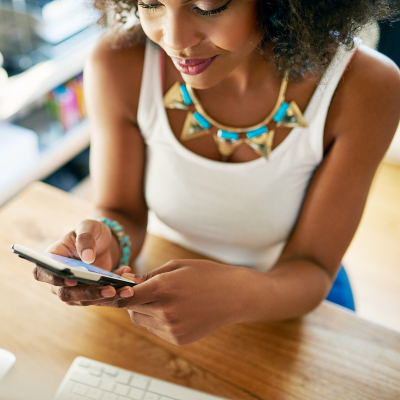 Now that your website is set up and your retail products are available, get out there and sell on social. Leverage Instagram, Facebook, Pinterest, and other social channels as sales platforms for products. You can link your shop directly to them so when you offer tips and tricks for how clients can style at home or maintain hydration in this summer heat, the product(s) you recommend are linked directly back to your site to make it a one-click experience for the client.
Communicate with your clients regularly to build your community. Set up an easy email list through free sites like MailChimp, Hubspot, or ConstantContact that allow you to send out monthly eblasts (and soon SMS) to your clients on promotions, tips and tricks, or important information (like when you will be on vacation).

Putting the gas down on retail is a shift, but it doesn't have to be hard. Start with small changes and a focus, then watch how momentum builds. Your customers, family, and friends want to support you and your staff, so now is the time to use technology to market your unique talents and knowledge (and make revenue from it).

At Buzz Beauté, we have seen dozens of businesses find success through online retail and we want you to as well.
Reach out to us at info@buzzbeaute.com or follow us at buzzbeautehive on Instagram. We would love to hear how you are doing!