Join ASCP today for access to these great member discounts! Discounts are subject to change. Please check back often and take advantage of these offers.
---
Continuing Education & Educational Resources
Alexandria Professional® Online Academy

Alexandria Professional®, a woman-owned business, is the global authority of body sugaring and the pioneer of clean skin care. They pride themselves in educational mastery for beauty professionals and are committed to improving the skin's overall integrity.
Exclusive deal for ASCP members and students: For a limited time, when you sign-up for the Alexandria Professional® Online Academy's Advanced Body Sugaring Certification course*, you get the AP Back-Bar Spa Package for Free ($135 value), which includes:
• 35-ounce Mud Puddle®
• 35-ounce Salt Spring
• 5 Dermawear Duo sets
Exclusive deal for ASCP schools: Get a sign-up bonus when you enroll in the Alexandria Professional® Online Academy Advanced Body Sugaring Certification Course*. The Alexandria Professional® Online Academy provides both students and instructors the most comprehensive body sugaring education and maximum flexibility. Courses can be completed online from any location. Students will become AP certified in advanced body sugaring upon graduation. Instructors can easily view their students' progress and provide in-person or virtual support along the way. The sign-up bonus includes:
• A Sugar Better Virtual Class for two instructors w/support ($300 value)
*The Advanced Body Sugaring Certification course is the first step to becoming an AP body sugaring practitioner. This is a self-paced online course that includes video lessons and vital tips to help you pass each quiz. Included in this course are:
• The Kennedy Theory®
• The Kennedy Sugaring Technique Theory®
• The AP Reference Guide
• The AP Supplemental Resources
• Up to 10 Hours of Virtual Support with an AP Educator
• Access to Free Marketing Materials

Be Wildly Successful Online Business Course

Join the thousands of estheticians who've taken their business to the next level with the Be Wildly Successful course led by Master Coach Eric Fisher. This course is the game plan you need to reach your goals and gain financial freedom. Be Wildly Successful contains proven-to-work, real-world tools and strategies to help you double—or even triple—your income. Our methods are timeless. We make it easy to attract, maximize, and retain your clients so you can make more money doing what you love!
Beauty Business Coaching
Beauty Business Coaching
From creating your stellar Opt-in Marketing Plan to working through your launch idea, Crystal Ngozi will talk it through with you and offer valuable strategic insights. Her coaching programs are designed to help new beauty professionals get their feet off the ground when it comes to building their businesses and perfecting their artistry. Crystal is an experienced licensed esthetician, makeup artist, business coach and licensed continuing education provider with a combined 10 years of experience in both business marketing and the beauty industry. In addition to her esthetics license, she holds Bachelors and Masters degree in Advertising and Marketing. Learn more about Crystal and her beauty business coaching at www.crystalngozibeauty.com.
Receive $100 6-Figure Beauty Business Course with Crystal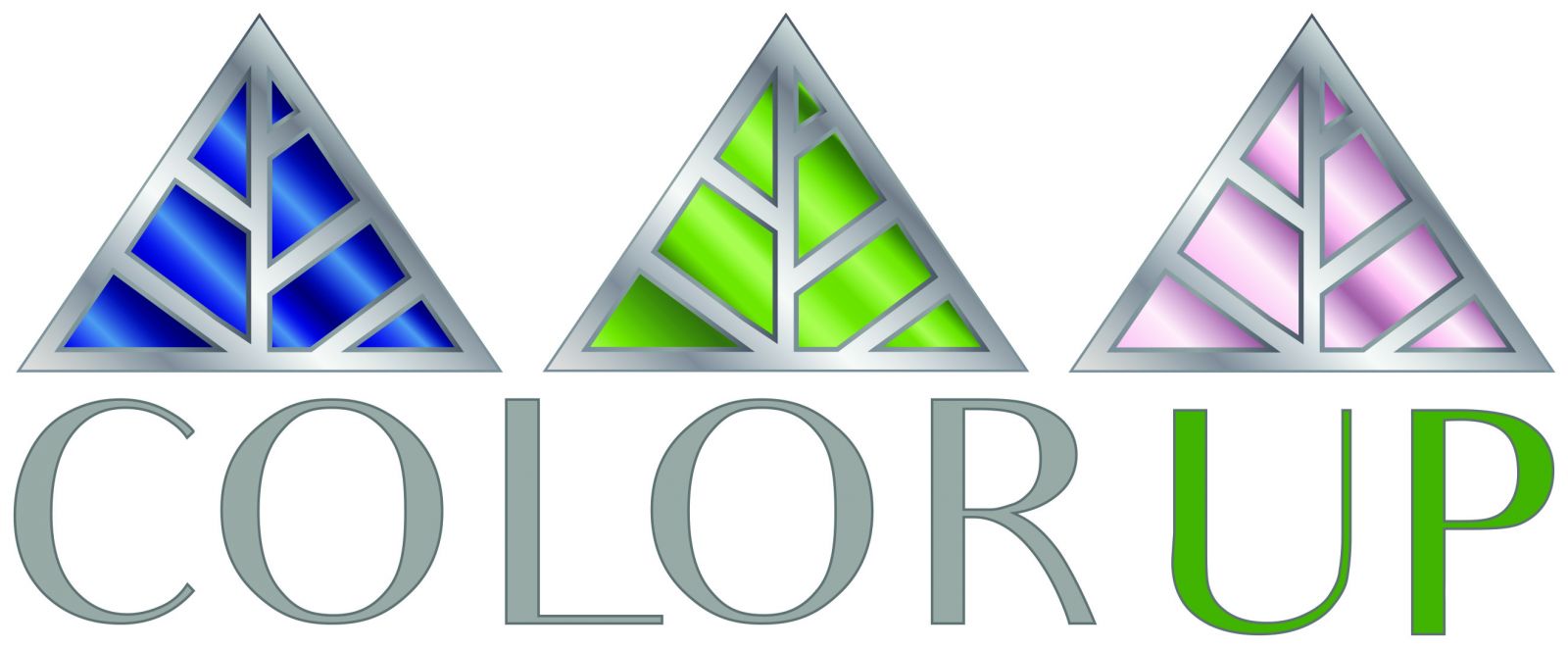 ASCP members get 10% off The Master Program, which includes $150 in products! Or get 15% off wholesale orders after registering for a wholesale account. Learn why CBD body care facilitates healing for body, mind, and spirit, and how to incorporate products into your treatment room to enhance results.
Crickett The Wax Chick

Get advanced brow and Brazilian waxing training from Crickett, The Wax Chick. ASCP members get 20% off all Online Certification courses and educational DVDs.

Global Skin Solutions

Introducing The Dark Side of Aesthetics: Hyperpigmentation, Chemical Peels and Complications by Pamela R. Springer, the CEO of Global Skin Solutions. Symone, a beautiful woman of African descent, who was a skin therapist's client, had suffered second degree burns and acquired a fungal infection on her face due to an improper peel treatment. Pamela was troubled by the amount of damage to Symone's skin and felt compelled to write this book.
Also check out Pamela's other book: Don't Be Left in the Dark: Learn How to Master Chemical Peels & More… for a world of diverse skin tones. This was written exclusively by an esthetician for estheticians as a convenient reference book. Based in science yet presented in a manner that is easy to understand, the book is a valuable resource containing the latest in ethnic skin care.
For a limited time, ASCP members can enjoy 20% off both books. Log in for details.
Health Challenged Skins: An Esthetician's Desk Reference

Health Challenged Skins: An Esthetician's Desk Reference, written by Mórag Currin, is for salon and spa professionals who are looking for a fast understanding of common diseases in clients who visit the salon. Learn more about diseases, how they effect the skin, hair, and nails, and how to effectively provide treatment modifications. ASCP members receive a 30% discount. Visit oti-oncologytraining.com to learn more.

Institute of Advanced Aesthetics and Health Sciences (IAAHS)

The premier provider in online and self-study continuing education geared towards estheticians and professionals who wish to advance their career in the medical field or who wish to further their knowledge in medical esthetics and health sciences. The curriculum offers a multilevel practicing experience based on individual interest and includes certification endorsement. IAAHS is a NCEA COA approved provider and an AIA school member. Visit www.iaahs.com/dermatology-program to take your knowledge to the next level! ASCP members receive a $50 discount on the virtual trainings.
International Dermal Institute (IDI)

The premier provider of postgraduate skin and body therapy education worldwide. ASCP members receive 25% off all advanced education classes. When you attend your first class with IDI and show your ASCP membership card, you receive the International Skin Care Techniques DVD free. Valid at 18 locations.

MiladyPro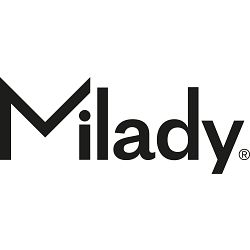 Thanks to beauty professionals' close and trusted relationships with clients, you can be part of the solution. Raise awareness of domestic abuse, human trafficking, and practical infection control by getting certified in Client Well-Being & Safety. Make yourself stand out and be cause-driven. Get certified today for free as part of your membership with ASCP. For more details, visit https://www.miladytraining.com/bundles/client-well-being-safety-certific...

NaturaLash Eyelash Extension Training

$15-$50 off certification for ASCP members, and free shipping on your first order and future product orders. NaturaLash was developed in 2005 by a registered nurse and licensed esthetician. Products are made with certified cosmetic grade adhesives. Eyebrow extension training is also offered to ASCP members at a discount.

Oncology Esthetics

Advanced continuing education for spa professionals since 2007. Learn how cancer and its medical treatment affects your clients, and essential skills to personalize your spa treatments for cancer patients and survivors according to their current health and history. Taught by experts in both oncology and esthetics. ASCP members get a 10% discount on certification training.

Perron Rigot

Perron Rigot fills a much needed niche within the beauty industry offering high-quality waxing education at our Perron Rigot Institute, located near Chicago's O'Hare Airport in Des Plaines, Il. Our elite, highly-skilled wax coaches provide a unique learning experience, small class sizes, individual hands-on coaching, and customized programs for both men and women. Every aspect of waxing will be covered and you will become certified in Cirépil by Perron Rigot! ASCP members receive a 20% discount on a class!
Brazilian Bootcamp - Male and Female
Brow Waxing Bootcamp
2-Day Waxing Warrior Bootcamp
Teacher Training
Student Tours
One-on-One Coaching
And More!
True U Education

True U is an Advanced Esthetic Education Center committed to providing professionals with the knowledge needed to succeed in the skin care industry and beyond. Their core classes focus on esthetics in a medical setting and offer training in oncology esthetics, lash extensions, business building, and much more. For more information visit www.trueueducation.com or call 312-440-9740.
ASCP members receive a 10% discount on classes.

"Working Clean" Online Course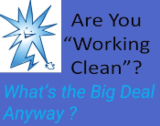 Do you offer makeup lessons or applications to your clients? "Working Clean" is a medical microbiologist-endorsed online course for estheticians and makeup artists. Rosemarie Hunter, a professional makeup artist and esthetician, shares cutting edge technology and protocols to use when doing makeup. The knowledge gained from this course will help protect your business from liability, protect your makeup and equipment from contamination, and protect you and your client's health.
The "Working Clean" online course is offered in rotation every 2-3 weeks and ASCP members receive 20% off at checkout.
---
Home Utilities & Cell Phone Service
Verizon

ASCP members are eligible for an 8%-22% discount by registering for a business account. Discount applies to most voice and data plans with a monthly account access fee of $34.99 or higher. Monthly Line Access Fees are not eligible for discounts. Features $24.99 or higher may be eligible for discounts. 25% discount on selected accessories.

---
Journals & Trade Shows
Face & Body
Skin Inc.'s Face & Body brings spa industry professionals together under one roof for the best in education, entertainment, networking, and shopping. Everything Face & Body offers is designed to take the spa industry professional's career to the next level and boost their bottom line. ASCP members get exclusive discounts on advanced education. 2023 dates TBD

Fearless Beauties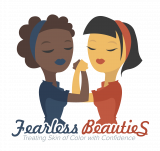 Fearless Beauties are determined women of all ethnicities who are joined by the sisterhood that comes from being a skin care professional. They recognize that beauty comes in all colors, and are going to change the mindset of the culture in esthetic education to become more inclusive in providing training on how to treat skin of color.
ASCP members receive a $74 discount for Fearless Beauties events.
IMAGE Expo

The IMAGE Expo is the premiere beauty and hair show in the U.S., featuring hundreds of industry leading seminars and hundreds of exhibitors. The IMAGE Expo caters to the license professional, including estheticians, cosmetologists, and barbers. With over 110 classes (90% of which are free!) and over 75 exhibitors, including Farouk Systems, Salon and Spa Wholesaler, and Cinderella Hair, this is the best show of the decade! ASCP members get exclusive discounts off admission to this event.
International Esthetics, Cosmetics & Spa Conference (IECSC)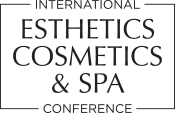 International Esthetics, Cosmetics & Spa Conferences are the leading spa and wellness events in the country. Taking place in New York, Las Vegas, and Florida, IECSC offers leading education and dynamic show floors. ASCP members get exclusive discounts on daily exhibit hall admission and targeted learning tracks. ASCP members receive 20% off admission. Click here to access your member discount!
Premiere International Beauty Shows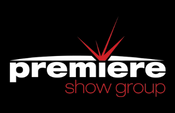 Come together and join your beauty community in person and live! Through our beauty community we create power in unity celebrating texture, tone, and culture. Join us to extend your education and challenge yourself to experience something new. Meet the influencers that share your passion at the largest beauty events in the U.S. Over 400+ classes included with your show pass. ASCP members receive special pricing. Click here to access your member discount!
---
Legal & Finance
Beneficial Capital
Over 20 years, Beneficial Capital has helped thousands of new and existing salon owners achieve their dreams with comprehensive and attractive financing programs. ASCP members receive complimentary documentation and processing fees—a value of $275 to $475—when they finance salon or spa equipment upgrades with Beneficial Capital.
DreamSpring
Grow your small business with DreamSpring!
DreamSpring supports wellness and beauty professionals through capital and resources to grow vibrant small businesses. As a Community Development Financial Institution (CDFI), DreamSpring's mission is to increase access to business credit and provide loans that help entrepreneurs realize their dreams. At the intersection of compassion and capitalism, DreamSpring's work provides small business owners with tools for success while nurturing the economic vitality of bodywork, hair, skin, and nail professionals.
LifeLock by Norton
LifeLock identity theft protection monitors your personal information, alerts you to a wide range of possible identity threats, and works to fix identity theft. Log in to learn more. (The LifeLock alert network includes a variety of product features and data sources. Although it is very extensive, the network does not cover all transactions at all businesses, so you might not receive a LifeLock alert in every single case.)
Incorporate.com
Since 1899, CSC has been helping entrepreneurs incorporate their businesses to become LLCs and Corporations, in addition to helping you stay compliant with the Secretary of State. ASCP members can take advantage of discounted start-up rates and incorporate your business.
---
Office Equipment & Supplies
Dell
ASCP members receive members-only pricing on all personal PCs from Dell, including up to 30% off list prices for select configurations; a low price guarantee for all consumer PCs and laptops as compared to dell.com/home; additional savings on select electronics and accessories; and monthly coupons/promos for members only. ASCP members who register for Dell Advantage will receive 5% back (on a Dell eGift card) on their purchases and free second-business-day shipping.
Purafil Indoor Air Quality
ABMP/ASCP/AHP/ANP members receive a deep discount on Purafil's PuraShield 500 air purifying system designed to remove aerosols carrying harmful viruses and bacteria, odors, allergens, smoke, volatile organic compounds and toxic gases. Protect yourself and your clients by creating a healthier indoor air environment. Sign in to view your exclusive member discount.
PuraShield 500 Molecular Air Scrubber Overview - YouTube
Skintelligent Resources
Skintelligent Resources offer quality and affordable products including small esthetic tools, manuals, and devices for skin care professionals. ASCP members receive a 10% discount.

VistaPrint
Create your own business cards, stationery, decals, magnets, rubber stamps, and more.
---
Personal Wellness, Health, Home, & Auto Insurance
Dental Benefits Max
Save on dental care with Dental Benefits Max, a complete nationwide dental plan utilizing Aetna Dental Access Network. Choose from more than 92,000 dentists and specialists. As a member you will save an average of 40% on all of your dental care—everything from cleanings, crowns, and root canals to braces and more. No waiting periods, no claim forms, and no restrictions for prior conditions. The plan also includes great savings on prescription drugs, vision, chiropractic care, and more at no additional cost. As an ASCP Member, you qualify for a 30-day FREE trial, and then a special discounted rate of $9.95 single and $12.95 family!

Direct MedAccess
Associated Skin Care Professionals (ASCP) and Direct MedAccess are pleased to provide health-related, discount benefit plan options intended to help you:
Take an active role in managing and reducing health related out-of-pocket costs
Become a better consumer through increased knowledge and advocacy
Increase overall health and well-being for yourself and your loved ones
You can choose from five plan options that will help reduce your health-related, out-of-pocket costs (dental, vision, etc.) as well as give free, live access to doctors, nurses, and health advocates. To get additional information on individual benefits, please log in to the Members Section on ASCPskincare.com.
Salon & Spa Benefits
Salon & Spa Benefits provides 8 insurance options for owners, employees, renters and contractors. Anyone who is working in a salon, spa or wellness center, can apply for coverage. Simply select and customize your plan, and start your coverage today. Options include Health, Dental, Vision, Accident, Cancer, Critical Illness and Disability Insurance. Members receive special exceptions and discounted rates on certain plans. Ask about our #1 plan, Disability Insurance and start protecting your income today. This plan provides you with monthly income in the event of an illness, injury, surgery, maternity leave and pregnancy complications. Rates start at $4 a week.

The Enhanced Benefits Card
The Enhanced Benefits Card is a free prescription discount card that also offers savings on hearing, lab tests, doctor visits, and many other benefits. Members can save up to 65% on prescriptions, and up to 50% on hearing, lab tests, and more.

VPI Pet Insurance
ASCP members receive a 5% discount on pet health coverage. Use the veterinarian, specialist, or emergency provider of your choice. Save more when you enroll multiple pets. VPI offers a 10-day money-back guarantee.
---
PPE and Sanitation

Bio-Therapeutic
As an FDA-approved medical device manufacturer for more than 45 years, Bio-Therapeutic has worked to ensure that business owners and professional skin therapists are fully supported in the new work environment. Developed in response to new standards for industry professionals, the bt-protect line is a dynamic, ergonomic, and thoughtful professional service safety suite that addresses new sanitation and cleanliness standards for close-contact workers.
Created specifically for skin care, massage, hair, nail, and other high-touch fields, the bt-protect line is designed to provide a layer of reassurance for both clients and service providers. The suite currently consists of five attentively designed tools that provide the ultimate in modern technology protection. From the bt-degree IR touchless infrared thermometer to the 3 layer reusable silver ion infused bt-smartmask, the bt-protect line has you covered.
Click here to discover more, and register for free to get started. As an ASCP member, you receive an exclusive 10% discount on bt-protect*.
*coupon code cannot be used in conjunction with other coupons
Purafil Indoor Air Quality
ABMP/ASCP/AHP/ANP members receive a deep discount on Purafil's PuraShield 500 air purifying system designed to remove aerosols carrying harmful viruses and bacteria, odors, allergens, smoke, volatile organic compounds and toxic gases. Protect yourself and your clients by creating a healthier indoor air environment. Sign in to view your exclusive member discount.
PuraShield 500 Molecular Air Scrubber Overview - YouTube
Pure Pro Products
Pure Pro Hand Sanitizer is made with the World Health Organization formula. ASCP members receive $10 off your first order of $40 or more.
The Facial Guardian
The Facial Guardian System is a physical barrier to allow close-contact providers a safer way to work with clients. What's included:
Facial Guardian Barrier
Guardian Connection to allow use on all size tables
Handheld steamer with auto shut-off for sanitation
Micro-fiber towel
Marketing to inspire confidence in your business with consumers and employees
Shipping inside the US (international shipping will be an additional fee)
The covered space under the barrier allows the use of tools, towels, and touch therapy. The barrier is a strong, lightweight, and easy to use—a benefit to both therapist and client! Learn more at www.skinprostudio.com/facial-guardian.
IMPORTANT NOTE: The Facial Guardian is not a replacement for PPE or other protective equipment.
All ASCP members enjoy exclusive pricing of $299 (a $76 savings, shipping included).
ASCP School members also enjoy exclusive, discounted pricing on the Facial Guardian System for use in their classroom and clinic.
ASCP Premier School members can receive The Facial Guardian System for $280 per unit (a $95 savings, shipping included) when placing an order of 4–20 units.
ASCP Standard School members can receive The Facial Guardian System for $299 (a $76 savings, shipping included) when placing an order of 4–20 units.
*Please note that your school membership will need to be verified.

Noel Asmar Uniforms
Noel Asmar Uniforms now offers elegant, reusable face shields to complement its health and wellness uniform line. ASCP members receive a 5% discount
Oakworks Medical Grade TerraTouch Fabric Covers
Oakworks brings expertise in disinfecting to the new challenges facing the massage and spa industry. ASCP members receive a 15% discount on medical grade covers and protectors.

VB Enviro Care
VB Enviro Care is creating healthier air quality with their AiroCide units, perfect for businesses and homes. AiroCide air disinfection devices are designed for rapid remediation in situations where infection risk is high, and provide continuous air disinfection, particle reduction, odor mitigation, and VOC control to restore and maintain indoor air quality. ASCP members receive 15% off any AiroCide unit!
---
Practice Management & Marketing Tools
Beauty As a Business
Beauty as a Business is available to ASCP / AHP / ANP members at a discounted price of 35% off per student!
Beauty as a Business empowers skincare and wellness professionals to do what they're passionate about by teaching them to use social media to showcase their work, connect with clientele, fill their schedules and in doing so, build a lasting career in the beauty industry. We know social media fame isn't for everyone, but we believe every skincare professional should know how they can harness their online presence to build their dream job. We know how impactful a professional portfolio can be for referrals and to capture new clients. Social media provides a platform for connection, maintaining current clients as well as marketing to new guests, and showcasing creative individuality through service provider's work. Whether you're new to the beauty industry or you're a seasoned pro with years of experience, the benefits you'll receive with Beauty as a Business concepts can be applied to elevate your beauty career.
Be Wildly Successful
Be Wildly Successful, written by Eric Fisher, includes the tools you need to transform your business, become fully booked, and have the life of your dreams. ASCP members receive a 25% discount at checkout. Visit prosperupro.com/store to learn more.
Constant Contact
Easy, affordable email marketing to keep you connected with your customers. Receive 20% off when you pre-pay for 6 months of service, or 25% off when you pre-pay for one year.

The Gift Card Cafe
For the last 14 years, the Gift Card Cafe has helped more than 10,000 customers generate more than $100 million in additional revenue with their effortless software that allows owners to sell instant digital gift certificates, daily deals, buy-one-get-one offers, comp gifts, and much more!

ASCP members receive 50% off sign-up fees and their first $1,000 in transactions is FREE. Click here to learn more.
Gina's Platform
Introducing Gina's Platform, the first of its kind, free business app for the lifestyle professional. Gina's Platform showcases professionals at the top of their field with a high level of experience and professionalism. Intelligently formatted, Gina's Platform is easy to use and can be accessed using your mobile phone as a lifestyle professional managing your business, or as a client booking appointments and seeking services. The unique features of the app include the ability to gain new clients, connect directly to existing clients via multiple communication methods, utilize easy payment methods and scheduling features, access industry information and content, enjoy low credit card processing fees, and much more. And, most important…it's FREE for ASCP members, saving you up to $500 per year that you may end up paying with other similar services.
PLUS, ASCP Members can receive:
5% off "COLOURS By Gina" hair color line
5% off "Products By Gina", including hot tools and wetline
"A Mirror and a Prayer" an autobiography by Gina Rivera is discounted to $15

Groupon Beauty
Get new customers in your esthetics practice through Groupon's Beauty platform. Groupon is a marketing platform that allows you to get new customers using your services, instead of your checkbook. ASCP members receive favorable terms, including a generous revenue share, discounting flexibility, and an advanced geo-targeting system that helps target and attract your ideal customers. Throughout all of this, you will have a dedicated support team of industry experts to answer all your questions from start to finish.
Loklyst
Get your skin care business found on Google! As a trusted ASCP Partner and Google Agency, Lokalyst specializes in getting skin care professionals found in local Google searches. With Lokalyst, you'll gain Google exposure, get more targeted traffic, increase customer actions and drive new client appointments. ASCP members receive up to 50% off.
Mindbody
With Mindbody's software offering, built for independent estheticians, you can do everything from tracking your revenue and trends, to managing your appointments and payments, to running customized marketing promotions to keep your clients coming back. And, whether you're a technological guru or a novice, there's always someone available to assist you 24-7.
ASCP members get a 10% discount on list price for one year.

Orchid Spa Software
Orchid Spa Software is nationally recognized as a leader in the automated business software industry. With packages designed to fit every size salon and budget, their cloud-based, integrated, and all-in-one management systems include functions specifically designed to help day spas, medical spas, and salons run efficiently. Over time, by incorporating suggestions from beauty professionals, Orchid has built a robust business management platform and continues to incorporate suggestions for new features.
ASCP members receive a 14-day free trial and 50 percent off the first two months with Orchid.

Phenix Salon Suites
Founded by beauty icon Gina Rivera, who has a family legacy of over 90 years in the salon industry, Phenix Salon Suites is the premier provider of salon suite concepts throughout the United States and internationally. With over two dozen lifestyle professionals within Gina's immediate family, their experience and approach is to place the needs of the lifestyle professional as their first priority. Visit one of the 270 locations nationwide and experience how they genuinely understand the lifestyle professional and what they go through on a daily basis. Enjoy month-to-month lease agreements, beautiful common spaces, a site receptionist, complimentary wi-fi, and fully equipped private suites that can be decorated to your own style.
Thinking about getting your own suite? Phenix Salon Suite studio renters receive a $50 discount off professional membership with ASCP.

PocketSuite
PocketSuite is a mobile tool for estheticians, helping you organize all your appointments, client information, and payments into a single app. The ASCP Edition of PocketSuite is free to ASCP members and provides extra features like online scheduling, payment processing, and more to help you run your practice.
Log in to the Members Section for discount access.
Salonch
Salonch is a mobile app that connects beauty industry professionals seeking employment or rental opportunities with the right salon, spa, or barbershop, and allows beauty clients to find beauty services in their area. With Salonch, owners showcase what makes their business unique, what they are looking for in a team member, and what they have to offer the beauty professional for employment or rental. Beauty professionals can learn detailed information about the beauty establishments in their area, bookmark their favorites, and contact the owner directly through the app. Salonch offers ASCP Members a 30% discount on 6-month and 12-month job listing ads.
Science of Skincare Summit
ASCP members save 25% on registration for the Science of Skincare Summit (September 21–23, 2023 in Austin, Texas). Learn about practice management, ingredients, devices, individualized skin care, skin of color, digital therapeutics in esthetics, professional development, and so much more. Visit https://scienceofskincaresummit.com/fees-and-location/ and log in for your exclusive ASCP member discount code.
Spafinder
For a limited time, ASCP members can try Spafinder's Enhanced listing for six months for only $2 per month (typically $79 per month). After that, members can continue receiving the benefits of this program at a reduced rate of $29 per month! This is a month-to-month program, and members can exit at any time.
Tazeem Jamal Spa Biz Coach
ASCP members can sign up for a 40-minute SPA'rkd Coaching Session with spa biz coach Tazeem Jamal. Normally $199, ASCP members can save $100 off coaching sessions with Tazeem Jamal.
---
Skin Care Supplies


Catherine Hinds

Catherine Hinds is proud to introduce Royal Wax and Crown Jewels Waxes and we're excited to offer a 10% discount to ASCP members. The Royal and Crown Jewels Waxes are formulated with vitamin E to protect the skin from irritation. Royal Wax hard wax is a deep purple, and is the ultimate wax for speed. Crown Jewels is a strip wax that glitters with gold flecks, and is ideal for larger body parts such as arms, legs, or the back. This Royal Line will leave your client's skin feeling as silky smooth as a queen's.
To receive your discount, log in to ASCPskincare.com and visit the Member Discounts section.

Cryo Generation
Take advantage of the exclusive Cryo T Shock System package being offered to ASCP members. The Cryo T Shock system is the only body contouring and toning system with the ability to objectively diagnose, treat, and measure results. Deliver med spa quality results without needing a medical license. Learn more about the Cryo T Shock System at www.cryo-generation.com and email info@cryo-generation.com for more details. Be sure to mention HOT/COLD to learn more about your exclusive ASCP discount!

Dear Lash + Love

Dear Lash+Love is a lash and lifestyle brand inspired by fashion+community. From trendy lash tees and accessories to business tips and lash artist collaborations, Dear Lash+Love is all about looking good and supporting other women in the beauty industry! Shop the site, browse the blog, and get inspired from their social media. ASCP members receive a 10% site-wide discount. Visit www.lashloveapparel.com to learn more and save.


Glow Skincare

Glow Skincare creates innovative and luxury skincare tools for estheticians. As well as offers wholesale and multi level education. Including a FREE weekly blog and podcast Skin and the City. Visit glowskincarela.com to learn more and save. ASCP members receive a 20% discount sitewide.
Lacuna Botanicals
When hemp and CBD first became available in 2015, Lacuna Botanicals pioneered state-of-the-art in luxury CBD spa and salon products. Now offering exclusive ASCP member wholesale pricing to give you a competitive edge in the rapidly emerging CBD revolution in wellness.
Linder Health
Linder Health is the culmination of decades of experience in the esthetics industry across research and development, skin health education, and applied dermatology and esthetics practices. We took everything we learned to formulate a line of professional products that do more for you and your clients. ASCP members can become certified and receive the Linder Health Certification Kit for only $300 (a $900 value)! Visit linderhealth.com to learn more, and login to your Member Account for the exclusive discount code.
Minky's
Minkys has been a leader in the lash industry since 2005. ASCP members get $50 off and free shipping within the US on all training kits.

NEOConcepts Inc.
Take advantage of this exclusive deal on the all new EXCEED microneedling device. For a limited time, ASCP members can save up to 35% off their purchase. The EXCEED is the world's first and only microneedling device FDA cleared for acne scars and wrinkles. The EXCEED device goes well beyond "pens" with respect to features and quality and you can learn more about this device and NEOConcepts Inc. at www.neoconceptsinc.com.

ProScope Micro Mobile
Get 20% off the ProScope Micro Mobile from Bodelin Technologies, a microscope that attaches to your cell phone or iPad for taking perfect closeup views and photos to show clients their skin condition or track progress. ASCP members get it for just $119 (regularly $149).

Stonhart Beauty
ASCP members receive a 10% discount on Stonhart eyelash extension products! Stonhart is a woman-owned company that provides quality products, unparalleled support, and non-stop innovation. Our adhesives are blended in small batches in the USA in a FDA-registered and ISO-Certified facility using medical grade adhesive.

The Spa Mart
The Spa Mart offers exclusive discounts to ASCP members on brands you love, including Cirepil, Dermalogic, Dermaplaning Solutions, Elleebana, Intrinsics, Paragon, and more. ASCP members get $3.99 flat-rate shipping (excluding equipment, drop-ship, and custom-order items) and earn points toward a 3% cash-back reward.
---
Your Lifestyle and Self-Care

Active&Fit
For just $25/month, ASCP members can choose from 11,000+ fitness centers with flexibility to change anytime. No long-term contract! Plus, more than 1,500 on-demand workout videos are accessible at home or on-the-go, and unlimited lifestyle coaching!
CorePower Yoga
Whether you're a beginner or a seasoned yogi, we believe in working every muscle and every emotion. Our classes, instructors, and network of over 160 yoga studios nationwide are there to welcome you when you're ready for a yoga fitness experience unlike any other. Our mission is to show the world the incredible life-changing things that happen when you root an intensely physical workout in the mindfulness of yoga. Members enjoy 20% off All Access Membership. Login to your member account to learn more.
ExpertVoice
Your membership with ASCP has earned you an invitation to join ExpertVoice, an exclusive online community where you can receive discounts of up to 70% off on over 300 top brands, access unique brand content and take advantage of opportunities to try new products before anyone else. Why? Because these brands recognize you as an expert in your industry, which means you know more, do more and deserve more.
FTD
Save 10% on FTD gifts, floral arrangements, and plants delivered in the United States and Canada with a minimum order of $29.99, not including tax or service charges. Satisfaction 100% guaranteed. Not valid at retail locations.
Pedestrian Shops
Get a 15% discount on all shoes ordered online at ComfortableShoes.com—the shoes you know and love, including Dansko, Keen, Merrell, Vibram FiveFingers, Clarks, Chaco, Teva, Birkenstock, Wolky, Naot, and more. Valid for online purchases only.
Teatulia
ASCP members receive an exclusive 25% discount when purchasing Teatulia Organic Teas at Teatulia.com. All tea is grown in a single USDA-certified organic garden in northern Bangladesh, one of the largest organic tea gardens in the world! All sales of Teatulia's Organic Teas contribute to their social mission: helping to better the lives of Bangladeshi men, women, and children while rebuilding the local ecosystem.
Thrive Market
Thrive Market is on a mission to make healthy living easy and affordable for everyone. This online grocer offers all the non-GMO foods and healthy products you love at discounted prices—all shipped right to your front door. How do they do it? By offering organic, wholesome foods and nontoxic home and body care products for less than what you'll find in traditional retail stores—all up to 50% off. Shop Thrive Market's incredible catalog of products, and see how much you can save on everything from Paleo-friendly and gluten-free foods to eco-friendly home goods for a $60 annual membership fee. For every membership purchased, Thrive Market also donates a membership to food-insecure families.
Yogamere
Yogamere™ is a collection of exquisite essentials for yoga, meditation, fitness, and relaxation that flow with your lifestyle. ASCP members enjoy a 20% retail discount on the entire product line.