THANK YOU TO OUR SPONSORS!
Thank you to our generous partners who help make this event possible.
Watch educational videos, learn more about our sponsors, and access ASCP School Discounts!
ASCP Prize Giveaways and Discounts
---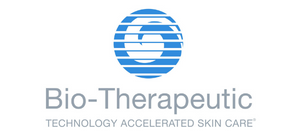 Bio-Therapeutic
bt-micro Retail Value: $316.00
Ultrasonic exfoliation leaves skin smooth, fresh, and perfectly prepared for product application. The bt-micro is the ultimate in handheld professional technology that offers ultrasonic exfoliation using forward thinking patented technology. bt-micro ultrasonic exfoliation works by creating high speed oscillations, leaving skin smooth, fresh, and perfectly prepared for product application. The bt-micro is powered by a rechargeable battery and is compact and lightweight. Win the bt-micro during the ASCP School Forum prize drawing. Enter code ascptitan20 at checkout for your exclusive ASCP School Forum discount.
Win a $100 Amazon gift card courtesy of Beauty Cast Network! Winner chosen during the ASCP School Forum.
Circadia's school partnership discounts range from 35 to 45%. Schedule a discovery call with the director of school partnerships Ashley Herbein at ashley@circadia.com or 484-218-8232.
Special offer: Get a free DS75 Fine Micro Wand ($225 value) with the purchase of a Petite System. Must call 866-325-8247 to redeem and mention ASCP.
30% discount on Elleebana products with an authorized distributor

A mentoring session with an Elleebana educator for a product knowledge session

$500 credit intro offer to schools interested in stocking Elleebana products
Get $600 off the Face Reality Acne Expert Certification cost for schools and all educators. Contact JoAnn Nola at 510-756-6281 or joann.nola@facerealityskincare.com.
Glow Skincare

Win our full line of products! $200 retail value, kit includes:
Pack of white and gray glow towels

Large and mini cold roller

Headband and washcloth

Fan brush

Silicone brush

Tiger's eye gua sha
Special school program/discount offer: Use code ASCPFORUM20 for 20% off at glowskincarela.com.
Special school offer: $50 off the EstheticPro Micropen use code ASCPstudent at checkout.
Raffle Prize Retail Value $700 Description: An EstheticPro Micropen (for aesthetic microneedling, microchanneling and nano infusion) plus 8 tips.
Minkys Beauty School Partnership Offer
Discounted kit price: $165
Online curriculum for individual or classroom learning
Free Training for lash-certified instructors or a Minkys certified trainer can come to your school
Additional backbar products at 25% off
Win this luxury beauty kit from My Salon Suite! It includes a ProTools Express Ion Style Mini Waver with a variety of styling products. Valued at $470.
Special Offer: Skin Script would like to come to your school for a 90-minute presentation covering their amazing enzymes, masks, peels, and products. Skin Script is offering this on a reoccurring basis and you can customize it to your school schedule. No spend requirement. No sales pitch.
---
ASCP Gold Sponsors
Circadia is an advanced professional skin care brand based on the skin and body's natural circadian rhythms. Chronobiology, the biology of time, is Circadia's core concept. This precise science is based on the principles of defending skin from environmental damage during the day and stimulating internal repair mechanisms at night. Circadia's formulations combine pure botanicals, stem cell technology, second generation vitamins, and innovative peptide developments to achieve optimal skin health and beauty. The company's specialty treatment products utilize these technologies to provide solutions for a multitude of skin conditions, including aging, acne, dehydration, pigmentation, and rosacea.




Over 20 years ago, Diamond Tome created the first crystal-free exfoliation system; since then, they've added several more award-winning innovations. Diamond Tome is the leader in full-body exfoliation and continues to create new and exciting products for skin care professionals. The company's ultimate goal is to help all skin care professionals reach their full potential in the treatment room. With their unique and customizable systems, you will always stand out. You will also get quality diamond-tip microdermabrasion equipment that you can expand with 26 different wand heads. Additionally, Diamond Tome offers ongoing training, support, and repairs. Are you ready to become an exfoliation expert?
Australian Born, Globally Loved
Since 1995, Elleebana has been a driving force in the lash and brow enhancement industry, with the flagship Elleebana Lash Lift range now exported to over 60 countries around the world. Elleebana continues to push the treatment evolution envelope and influence the global market with innovation and excellence. In 2020, the global team from Elleebana launched their latest offering, Elleeplex Profusion—a duo system for lash and brow lamination.
Face Reality Skincare is excited to offer a new, unique Acne Training School Program! Face Reality was founded in 2005. What started as a small acne clinic in San Leandro, California, has grown to an award-winning line of professional acne products and a proprietary acne training and certification program, with a national community of certified acne experts. Face Reality's holistic and comprehensive acne training will teach educators and students how to identify and treat even the most stubborn acne cases using Face Reality's treatment protocol. The Face Reality program fully equips you with the knowledge and practical support to deploy their adaptive model and address all types of acne and severities—meeting each client's unique needs.



Glow Skincare is your one-stop shop for elevated, multipurpose esthetician tools, including their most popular and flagship product, the Glow Towel. This is the first microfiber towel created specifically for estheticians. These towels will elevate your services and save you time and money. Designed to be used on the face, neck, and décolletage, they feature a slit halfway through the towel to easily wrap around your client's face. Not only does Glow create amazingly unique tools for estheticians, but they also offer a free blog and podcast (Skin and the City by Glow Skincare). There, founder, Kasey Boone shares her insights on being an esthetician, how to grow your business, how to take care of yourself, and her true love for the esthetician community! Glow's mission is to create meaningful resources, education, and helpful tools for estheticians in a fun and unique way.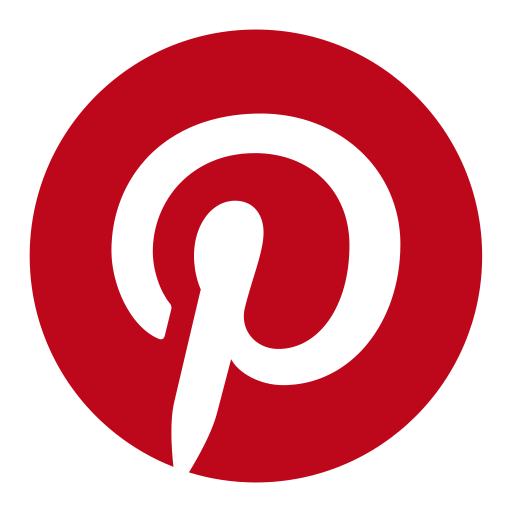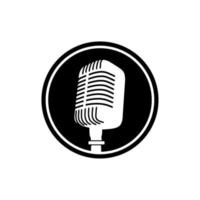 Massage Heights is a leading US and Canadian chain of massage and skin care retreats that are locally owned and operated by small business owners. Franchisees are passionate about sustaining a culture of care and creating work environments where people feel valued, accepted, and inspired. Massage Heights offers massage therapy and skin care in beautiful, serene environments and is committed to supporting the wellness goals of members and guests through therapeutic and healing services. Massage Heights highly respects the contributions of schools offering massage and skin care programs and is available to partner with schools to provide excellent career opportunities for estheticians and massage therapists. Visit www.massageheights.com/careers to learn more.
Milady has been influencing the beauty industry ever since the founder started his own one-man barbering supply business nearly a century ago. While Milady's beginnings may have been humble, they were also visionary—a vision that continues to guide the company today as they redefine what it means to be a beauty and wellness professional and expand the possibilities of what beauty and wellness can do for an individual, a community, and the world. Learn more at milady.com/about.
Increase your beauty school's curriculum and revenue. Have you ever thought about adding lash services to your curriculum? Minkys has been in the lash business since 2006, one of the first in the industry. Whether your school is adding lash extensions to your current beauty school curriculum or elevating your existing lash program, Minkys can help. Eyelash extensions are one of fastest growing markets in the beauty industry and will give your school the competitive edge when students are choosing a school. The Minkys program provides the best lash education, affordable pricing for students, and a revenue stream for schools. The company's educational partnerships are tailored to your institution, educators, and budget—and especially to your students. If you are interested in learning more, call 888-670-9083 or email corporate@minkys.com
For over 30 years, PCA Skin has pioneered and perfected the science of skin health. As a brand that was founded by an esthetician and developed by a dermatologist, PCA Skin is proud to serve skin care professionals and esthetic schools around the world. At PCA Skin, education is one of the company's core pillars. PCA Skin's mission is to provide school professionals and students with best-in-class, science-based educational content through in-person and virtual trainings. PCA Skin partners with some of the industry's most prestigious esthetic programs to ensure that both the schools and students gain in-depth experience working with comprehensive professional products, as well as learn the business side of being a licensed esthetic professional.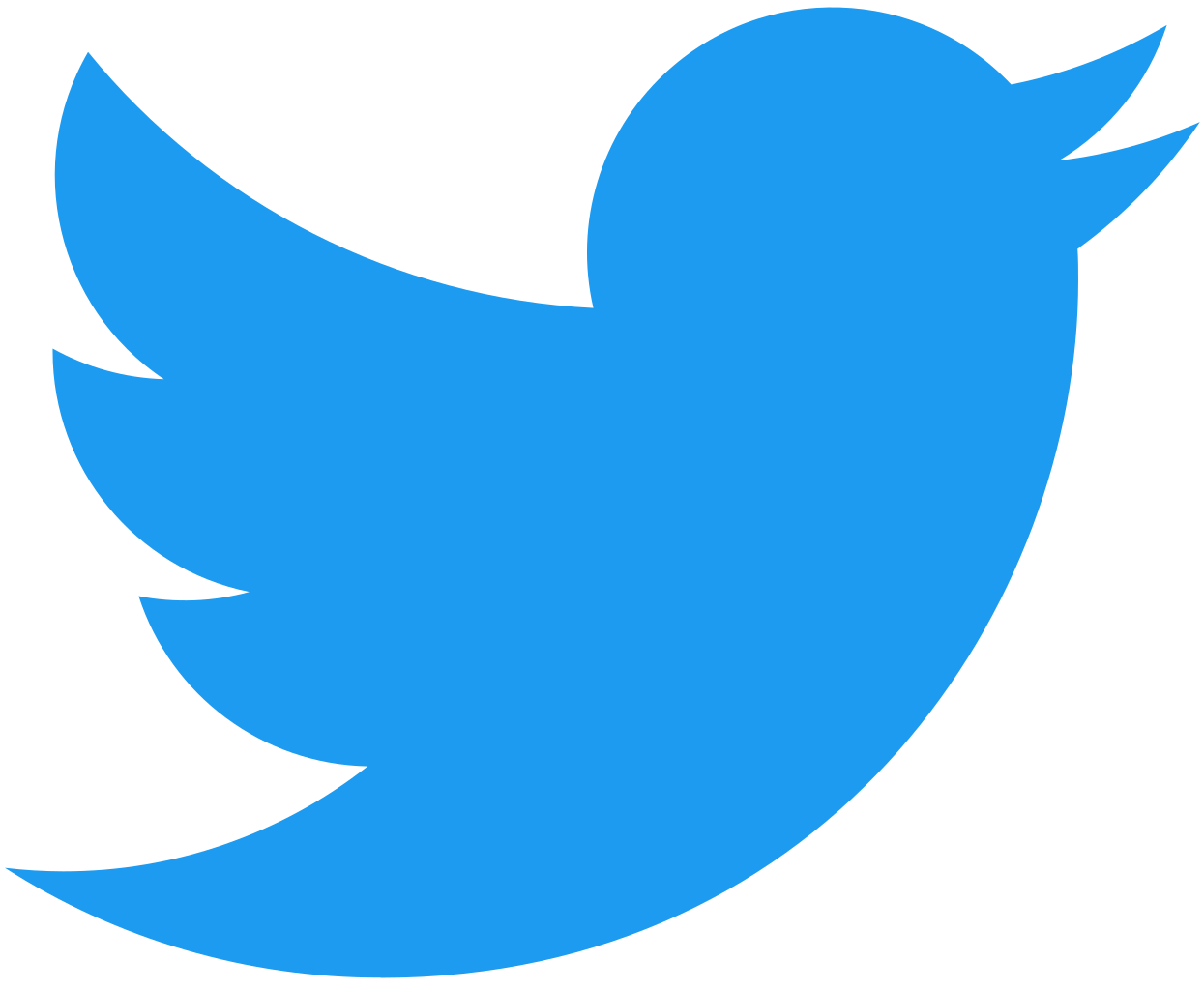 Perron Rigot sets themselves apart in the world of waxing. Founded in 1936, the French manufacturer is known for creating the original award-winning Cirépil Blue Hard Wax, often imitated but never duplicated. Guided by performance and innovation, Perron Rigot has patented over 20 depilatory waxes of exceptional quality: the first hard wax, the first low-temperature wax, and the first in hypoallergenic waxes. With a strong presence in the beauty industry, Perron Rigot Professional Paris is not just a manufacturer, but a committed partner. The company's goal is to continually elevate the image of this beautiful profession in the eyes of schools, estheticians, and their clientele.
Skin Script Skin Care was created by an esthetician, for estheticians. The company's mission is to provide great product and education so estheticians can prosper and succeed. Skin Script's three pillars are (1) amazing professional products, (2) excellent customer service that is friendly and fast, and (3) quality education at an approachable price. Skin Script Skin Care has been empowering estheticians since 2007 and welcomes you to partner with them to offer complimentary training and education to your students on Skin Script's products.
Universal Companies is one of the best partners a massage professional can have. With 40 years of experience to draw from, the company's industry experts and licensed pros are committed to being your strongest support. For your students, who are transitioning from novice to professional, Universal Companies is here to help you make their progress smooth and enjoyable. As a school, you'll get discounts, preassembled kits, and advanced education—all in one convenient place. Pros (like you) have voted Universal Companies the Favorite Distributor of the Year for the past 18 years straight, proving the company's commitment not only to businesses but to the individual practitioner as well.
Their website offers products, as well as education, CEU training, protocols, and marketing support. Visit universalcompanies.com.
---
ASCP Silver Sponsors
Rooted in science. Created with intention. Made with love.
Created to balance the mind, body, and spirit, Color Up's award-winning CBD products are formulated with the finest botanical extracts, plant oils, and clinically proven active ingredients. Color Up intends to cultivate balance, harmony, and ease by evoking the power of self-healing for each of our customers. Due to the company's commitment to creating clean, natural, and pure products, the Pro and Life lines have been approved to use on oncology patients and those with compromised immune systems. Color Up puts products into service by integrating Eastern and Western therapeutic bodywork, massage, esthetics, yoga, art therapy, nutrition, breathwork, personal training, reiki, and meditation into their list of offerings.
"Where Talent Meets Opportunity"
Beauty Cast was founded in 2013. Since then, it has seen an explosion of technology and a pandemic that changed everything. Today, there are open positions everywhere in the beauty and wellness industries. Fresh, young talent is everywhere, but those talent resources are not being connected with open career opportunities. In 2022, Beauty Cast Network's team began a remodel and repositioning and has launched a new platform that will present students to employers and let students know of employers seeking talent. It's called the Lead Generation Opportunity Network. Employers want talent and students want opportunities. There's more: Throughout a student's school journey to a diploma and licensure, they will receive a wealth of information from Beauty Cast Network designed to prepare them for success and lead them to that best first career opportunity after school. Beauty Cast Network's program for schools and students is offered at no cost. Here's what the Beauty Cast Employment Advantage student program offers:
Read more

A lead generation platform exclusively for beauty and wellness school students that directly connects them to current career opportunities in the beauty, barber, and wellness industries.
A way to connect students with industry employers that are looking for non-licensed employees who want to work part-time and get more experience in the industry. For your school, it may also count as a placement.
Weekly, short video tips to help your students "Keep Their Eyes on the Prize." Every Monday morning, they will receive "The Beauty Cast Minute."
An every other Wednesday e-newsletter, The Beauty Cast Mentor, and an annual digital career closeup guide with content and videos to help students prepare for their career search.
A monthly digital playbook for your educators and administrators that provides tools and engagement activities reinforcing career readiness.
Live events for students in major markets where they can gather, network, and explore career opportunities and ways to increase their earning potential.
Quarterly, 90-minute fun and engaging virtual career fairs that can be live streamed or viewed on-demand.
30-minute webinars on preparing for students' best first career opportunity. These will be recorded and available for your educators to play on demand.
Hand & Stone Massage and Facial Spa is a national franchise that specializes in massage, facials, and hair removal services. With over 500 locations across the US and Canada, the Hand & Stone brand is a leader in the membership-based spa services industry.
School Program PDF


We provide exceptional service in post graduate level medical aesthetics training and business building. Our level of service and unwavering commitment to the most effective and safe protocols is what sets us apart from other training programs. You can achieve your goals, and we can help.
Discover Where Better Careers Begin
Making a difference in clients' lives is the biggest reward for any esthetician, but the environment at a Massage Envy franchised location can also offer you the freedom to enjoy more of what you love about your work. Massage Envy is not only the nation's #1 provider of massage services collectively across its franchise network, it's also a national leader in skin care. As part of the team at a Massage Envy franchised location, you can enjoy the support and inspiration you need to be your best – inside and outside the treatment room.
At MY SALON Suite luxury, personality, and FLAIR™ all combine to create a suite concept that stands out from the rest. With over 275 locations and more coming soon, MY SALON Suite offers beauty pros fully furnished salon suites, with access to a multitude of Member benefits. As a MY SALON Suite Member, you'll have access to discounted payment processing, business coaching, on-demand education, access to our exclusive e-commerce site, giving back opportunities and so much more.
---
ASCP Bronze Sponsors
Bio-Therapeutic is a minority-owned, family company based in Seattle They invest in the community by designing and assembling equipment locally and have been leading the skin care industry's use of advanced technology since the company's founding in 1974. Their products are sold in over 35 countries worldwide. Bio-Therapeutic is an FDA-registered medical device manufacturer that maintains ISO 9001 and ISO 13485 accreditation and certifications, and all of the company's equipment is CE safety tested.