2021 ASCP SKIN CARE SCHOOL FORUM
Esty Educator Reboot:
Rebuild. Reinvigorate. Rethink.
Sunday & Monday, June 6-7, 2021
9:00 am PT | 10:00 am MT | 11:00 am CT | 12:00 pm ET
SOLD-OUT
SCHEDULE OF EVENTS • SPONSORS

Join us as we blaze a path to reboot our skin care schools. Rebuild, reinvigorate, and rethink your program and the ways you recruit and grow student estheticians. Are you prepared for the opportunities that lie ahead?
Our goal during this two-day event is to inspire the conversations that will shape the esthetic programs of tomorrow.
Each interactive session will encourage meaningful discussions and provide strategic takeaways intended to create a roadmap to your program's next-level success.
This year's event includes:
Exclusive Access—Amazing speakers and expert panelists.
Relax and Refresh—Virtual happy hour, beauty trivia, prizes, and daily yoga session.
ASCP Skin Care School Forum Beauty Box—Full-size products from our sponsors (one beauty box per registration).
ASCP is committed to the success of estheticians—from student to professional. Our mission is to support the dedicated educators and skin care school owners whose passion and knowledge shape the estheticians of tomorrow.
Sunday, June 6, 2021
10:00 am MST
Engaging the Adult Learner in a Digital World
presented by: Beth Bialko, Director of Education Development, The International Dermal Institute (IDI)
What impact does the digital world have on adult learners? Join us for an interactive discussion to learn strategies to increase student engagement. Bonus: Practical strategies to share with your team.
11:30 am MST
ASCP Distance Learning Resources Q&A
presented by Maggie Staszcuk, Advanced Modality Specialist, ASCP/AHP/ANP
11:45 am MST
Yoga Break
presented by: Cindy Williams, LMT
12:00 pm MST
SWOT Analysis: Strengths, Weaknesses, Opportunities, and Threats
presented by: Les Sweeney, CEO, Professional Assist Corp (PAC)
Participate in an exclusive industry think-tank session to create a road map for the next phase of your school's success.
1:45 pm MST
Inclusivity in Your School 2.0
presented by Beth Yohe, Executive Director, The Conflict Center
This session is a continuation of the highly acclaimed session Ensuring Inclusivity—Supporting Your Students from the 2019 ASCP Skin Care School Forum. In this interactive group session, we discuss the importance of inclusivity and how to recognize our own bias. Bonus: Actionable solutions and strategies to ensure an inclusive classroom and clinic.
3:30 pm MST
Happy Hour! Beauty Trivia!
Monday, June 7, 2021
10:00 am MST
Digital Marketing: Engaging Your Audience
presented by: John Holland, Senior Director, Booyah Advertising
As screen time increases and we spend less and less time offline, the opportunities to engage with your audience have skyrocketed. Booyah Senior Director John Holland talks about the importance of a multi-channel approach to digital advertising, how to measure its effectiveness and how to use learnings to further scale your strategy.

11:05 am MST
Yoga Break
presented by: Cindy Williams, LMT
11:15 am MST
Legislative Advocacy
presented by: Jaime Schrabeck, PhD., Expert Educator and Beauty Industry Advocate
Got questions? Ask or just listen. Leading industry experts and progressive skin care school advocates share their thoughts on the state of the industry and skin care schools. Bonus: ASCP Legislative Toolkit and free corresponding curriculum.
12:30 pm MST
Dissolve Conflict by Developing Your Sensitive Attention & Activating the "Blame Eliminator"
presented by: Heath and Nicole Reed, Co-Founders, Living Metta
Conflict may occur even in the most supportive and positive classroom or workplace settings—thus disrupting learning, connection, focus, and productivity. This session will reveal how we can utilize conflict as an opportunity to discover valuable and actionable insights for ourselves, and for those we connect with. Discover how you can resolve drama and reconfigure conflict in ways that add value, support openness to feedback, and rebuild trust, collaboration and enjoyable communication.
Bonus: Actionable takeaways—Recognize the 3 common roles that lead to conflict and drama. How to use the "blame eliminator" to end internal and external conflict. Experience how your sensitive attention can re-purpose drama and conflict.
*Schedule of events subject to change. *Certificates of Completion will be provided to registered attendees following the end of the event.
What's in the Beauty Box?
*One beauty box per registered attendee. Registrants must attend event to qualify.

Face Reality: 8% L Mandelic Serum | Oncology Spa Solutions: Skin Love Hyaluronic Acid Serum | Skin Blends: Agape Wax, Feather Peptide Cream, Essential Peptide Cream | Dear Lash+Love: Dear Lash+Love Tees | Kaelen Harwell: Invigorating Peppermint Toner | Minkys: Classic Lash Sample Kit | Muse Beauty Pro: 1x Esum Lip Liner and 1 Eye Liner | PCA Skin: Hyaluronic Boosting Serum | TIZO: TIZO3 Primer / Sunscreen Tinted SPF 40
LEARN MORE ABOUT OUR SPONSORS BY CLICKING ON ANY OF THE SPONSOR LOGOS!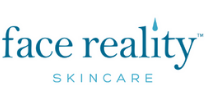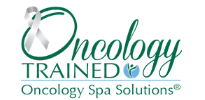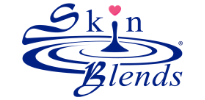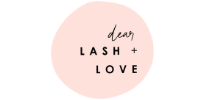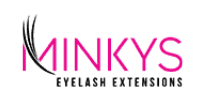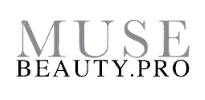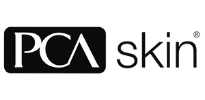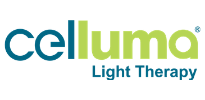 To learn more about becoming a ASCP Premier School, contact our amazing school outreach team today.

800-789-0411 | www.ascpskincare.com | education@ascpskincare.com