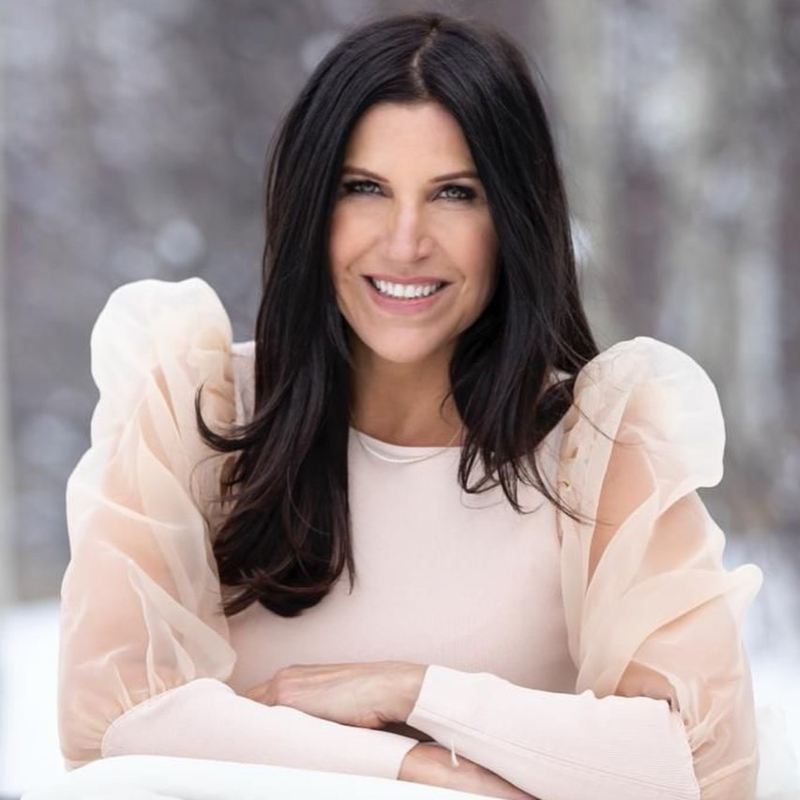 You might think a fondness for recreational cannabis products and desire to turn that passion into profit would be most people's initial motivation for starting a CBD skin care company. But such is not the case for Karina Perez-Marconi, the founder of Antedotum. In this episode of ASCP Esty Talk, Karina shares how her decade-long struggle with hyperpigmentation and postpartum melasma eventually led her to discover CBD as a potent skin care ingredient that yielded real results and drastic improvement for her sensitive skin. And as a female minority business owner, conquering her personal skin challenges were not the only obstacles Karina had to overcome in developing and building her business. Tune in to this episode to hear Karina's full skin care journey and how her determination to help others contributed to building the CBD skin care brand she owns today.
Resources:
Want to experience Antedotum skin care products for yourself? ASCP Esty Talk listeners can email Karina at karina@antedotum.com for your free deluxe sample.
About our Sponsor: Antedotum
Website: www.antedotum.com
As seen on The Today Show: youtu.be/xNcCuQE1Qjc
Facebook: www.facebook.com/antedotum
Instagram: www.instagram.com/ANTEDOTUM
LinkedIn: www.linkedin.com/company/antedotum
About our Sponsor: LAMPROBE
The popular and revolutionary LAMPROBE utilizes radio and high-frequency technology to treat a wide variety of Minor Skin Irregularities™ (MSI)—non-invasively—with instantaneous results. Common conditions treated by the LAMPROBE include: vascular MSI, such as cherry angiomas; dilated capillaries; sebaceous MSI, including cholesterol deposits and milia; and hyperkerantinized MSI, such as keratoses and skin tags.
The LAMPROBE uniquely assists modern, capable, and skilled skin care practitioners to do their work more effectively and with greater client and professional satisfaction. Setting standards in quality, education, and training, the LAMPROBE has become an essential tool enabling skin care practitioners around the world to offer new revenue-enhancing and highly in-demand services.
Website: www.lamprobe.com
Email: info@lamskin.com
Phone: 877-760-2722
Instagram: www.instagram.com/lamprobe
Facebook: www.facebook.com/theLAMPROBE
Author Bio:
Antedotum founder Karina Perez Marconi was raised on the island of Puerto Rico (born to a Cuban dad and Puerto Rican mom), which meant consistent sun exposure from an early age—and cumulative sun damage for the Latina's olive skin. For decades, Karina was plagued by dark spots, which were compounded by lingering, postpartum melasma after the birth of her daughter, Havana. Working for many years in beauty at Chanel's New York headquarters deepened Karina's understanding of premium skin care. But finding an antidote to her skin aliments remained elusive. When the family relocated to Aspen, Colorado, the unforgiving mountain climate of dry air, high altitude, wind, sun, and cold only intensified her skin conditions. 
In Colorado, CBD was plentiful and prominent. Karina, curious about CBD's purported curative abilities, started to sample an assortment of oils and balms. None of them smelled or looked great, but to her surprise, her skin started to transform. This unexpected discovery sent her down a rabbit hole of research into the alternative CBD skin care universe. What emerged was Antedotum. Having found the one ingredient that was multi-correctional in every way, Karina's passion became sharing how CBD helped her achieve remarkable results in the look and feel of her skin.