Thank you to our 2023 ASCP Summit Sponsors!
ASCP Summit Gold Sponsors
---
Celluma
At the heart of everything done at Celluma Light Therapy, is a commitment to provide scientifically proven, evidence-based products that are FDA-cleared, shape-taking, safe, and effective. With more than 70,000 devices in clinical practice, this innovative approach to light therapy has resulted in the Celluma Series becoming the global leader in light therapy devices. With more than 60 product and design awards since 2015, and a product line of 14 models, which Celluma will you choose? For more information about Celluma Light Therapy, including the science behind the technology, before and after pictures, and descriptions of each device, visit celluma.com. For information about professional pricing, call 714-978-0080 or email info@celluma.com.
Prize Giveaway item: Celluma Pod ($299 retail value)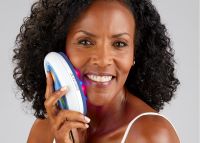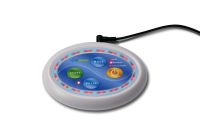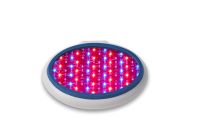 Brighter, clear skin is in the palm of your hand with the Celluma Pod! Boasting the same efficiency and all-in-one versatility of Celluma's larger panels, the Pod is the only handheld LED therapy on the market FDA-cleared to treat acne, pain, and aging in a single device. With this portable, cost-effective, and professional-grade light therapy, Celluma delivers the only handheld device you will ever need.
Elleebana
Australian Born, Globally Loved
Since 1995, Elleebana has been a driving force in the lash and brow enhancement industry, with the flagship Elleebana Lash Lift range now exported to over 60 countries around the world. Elleebana continues to push the treatment evolution envelope and influence the global market with innovation and excellence. In 2020, the global team from Elleebana launched Elleeplex Profusion, a duo system for lash and brow lamination.
Prize Giveaway item: Lash *OR* Brow Lamination Online Certification Course for Licensed Professionals with Elleeplex Profusion ($600 retail value)
For 25 years, Elleebana has performed countless courses with some of the world's most respected training institutions, beauty and hair salons, day spas, and wholesalers of the beauty and hair industry. Our fully qualified, hand-picked team, along with Otto Mitter, the managing director, have constructed a range of online courses available worldwide! These online courses provide world-recognized skills to enabled graduates to offer in-salon Elleebana services and treatments of the highest standards.
This course, which had two years of clinical trials and development, arms you with the detailed concept of lash or brow lamination and hidden tips to mastering your technique to achieve perfect results every time.
Your award-winning course pack includes an Elleeplex Profusion Lash & Brow Lamination Starter Kit—all the items used to perform both services with over 15 applications per kit. You also receive a pack of eye pads, a pack of micro brushes, Elleeplex Advanced After Care, an instructional copyrighted lash or brow lamination manual, criteria checklist, access to a promotional flyers digital file, multimedia promotional package and digital posters for printing, and a student certificate upon submission of a minimum of five successful before, during, and after images.
To receive world-class online education of the highest standards, you will participate in two separate Skype/Zoom sessions. For the first session, plan for 30–60 minutes. We will introduce you to your dashboard and the extensive learning modules so we can ensure you have an excellent understanding of the requirements to complete the program over three months. In the modules you will find a mixture of theory content and in-depth video tutorials in an easy-to-use online learning environment.
TiZO
TiZO mineral sunscreens set the standard for esthetic elegance with tinted and non-tinted formulas for use on virtually all skin types and tones. Our name reflects our commitment: TiZO = Titanium dioxide + Zinc Oxides. All TiZO products are reef-friendly and 100 percent free of chemical sunscreens, dyes, fragrances, gluten, phthalates, and parabens. TiZO Photoceutical Skincare is the perfect partner to our sunscreens in the fight against photoaging. These silky, elegant products address tone, texture, and hydration while preventing further damage. From the flagship TiZO3 Primer/Sunscreen SPF 40 to the gentle Ultra Zinc formulations to the NEW Advanced Vitamin C + E Serum with Bakuchiol, TiZO has the ideal selection of products to protect, repair, and revitalize skin.
ASCPTIZO10 – 10% off and free shipping on first order (or next order if using an existing account); available from May 9 to July 31, 2023.
Prize Giveaway item: Product trio with Vitamin C Serum, T3, and Ultra Non-Tinted ($186 retail value)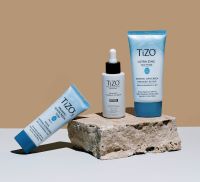 1. TiZO Advanced Vitamin C + E Serum is rich in antioxidants, along with ferulic acid and bakuchiol. This power-packed serum is designed to help firm skin and visibly reduce the signs of premature aging, such as fine lines, wrinkles, and uneven tone, revealing your natural radiance. The triple antioxidant formula helps defend the skin from further damage by neutralizing free radicals.
2. TiZO3 is a sheer, tinted, facial mineral sunscreen that offers cosmetically elegant, broad spectrum sun protection with a matte finish. TiZO3 may be used alone or layered invisibly to replace makeup primer.
3. TiZO Ultra Zinc Body & Face Sunscreen Non-Tinted is a moisturizing all-mineral sunscreen suitable for all skin types and tones. Sheer and virtually invisible, it smooths onto the skin, leaving a soft, elegant finish.
---
Silver Sponsors
Universal Companies
Universal Companies is one of the best partners a skin care professional can have. With 40 years of experience to draw from, the company's industry experts and licensed pros are committed to being your strongest support. For your students who are transitioning from novice to professional, Universal Companies helps you make their progress smooth and enjoyable. As a school, you'll get discounts, preassembled kits, and advanced education—all in one, convenient place. Pros (like you) have voted Universal Companies the Favorite Distributor of the Year for the past 18 years, proving the company's commitment to businesses and the individual practitioner.
Visit universalcompanies.com for products, education, protocols, and marketing support.