Thank you to our generous sponsors and presenters!
We want to extend a special thank-you to our generous partners who sponsored this free event!
To learn more about these incredible companies, check out the additional information and education below.
---

About Celluma: Award-winning Celluma LED devices are the choice of esthetic practitioners globally. Celluma may be used for acne, antiaging, or pain treatments, and as an add-on following microneedling, surgery, laser treatments, and peels. With unparalleled versatility, Celluma is hands-free, stand-free, low-touch, affordable, and portable.
In Celluma's session, you will learn that no matter what survey on top trends is released, low/no-touch services are at the top of the list. Clients are looking for safe and effective services they can enjoy at the spa and at home. With 13 different models, Celluma Light Therapy has the most versatile and affordable panels on the market today with devices for every skin care need, including acne, wrinkles, and pain. But with 13 different devices, how to you know which one to choose? It's an important decision. You must take into account the needs of your spa as well as your clientele. In this video, you will get an explanation of each Celluma device so you can be armed with all the information you need to make the best buying decision possible. With devices starting at $299, Celluma has an option for any budget.
Giveaway Opportunity!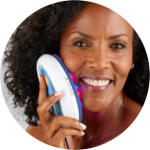 Skin care professionals that attend this session will have a chance to win a Celluma POD ($299 value).
This 3-mode mini Celluma POD emits blue, red and near-infrared wavelengths to treat a variety of skin and pain conditions. Ideal for targeting specific areas while at home or on the road, the Celluma POD boasts the same efficacy and versatility of Celluma's larger panels, and is the only handheld LED therapy on the market FDA-cleared to treat acne, pain and aging in a single device.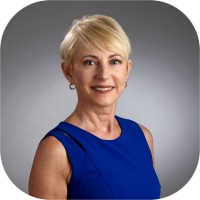 About the presenter:
Denise Ryan has more than 30 years of sales, marketing, and product management experience in dental and medical device manufacturing. Denise's secret weapon is her unique ability to uncover what's truly special about a product or service and then passionately enroll others in that belief. Denise has been with Biophotas since January 2012, serving as Celluma Product Manager, Director of Sales, and currently as the Global Vice President of Brand Management. Denise writes and speaks internationally on the science and benefits of low-level light therapy.

---

About DiamondTome: Altair Instruments has been a medical device manufacturer for more than 35 years with expertise in Class, I, II, and III products. The company has applied their medical device expertise into creating the revolutionary crystal-free skin exfoliation system. Altair is ISO-certified with worldwide patents. All Altair exfoliation systems and wands are made in the United States. With years of experience in the medical device industry, ranging from power surgical instruments to cochlear implants, Altair has been on the forefront of innovation. When asked by a plastic surgeon about a skin exfoliation system, Altair was up to the challenge to make it even better. In 1999, Altair Instruments was proud to introduce the first crystal-free skin exfoliation system, called the NewApeel. Also introduced were the first body wands that expanded skin exfoliation from the face to the entire body.
In DiamondTome's session, you will learn how versatile microdermabrasion treatments on the body can be. In this class, you will learn about the benefits of diamond-tipped microdermabrasion and the proper technique, as well as how it works and how it differs from crystal exfoliation. You will see demonstrations of treatments for the delicate skin of the face (with a focus on the eye area, the ears, and the lips), neck, and décolleté. You will also learn how to use microdermabrasion to address common skin issues like underarm hyperpigmentation and keratosis pilaris, and dry skin on knees, legs, hands, and feet. Finally, we will go over the different face and body wand options available to you, and how you can use them to create custom treatments for your clients that will have them returning every month.
Giveaway Opportunity!
Skin care professionals that attend this session will have a chance to win:
- (x1) Pack of serums (includes a bottle of Power Hydration, Vitamin C3, Brightening+, and Blem Fighter)
- (x2) Custom candles
- (x2) Custom face masks
- (x2) Custom tinted moisturizing sunscreens
Retail value: $250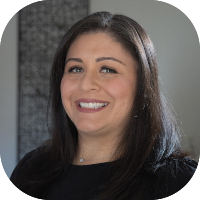 About the presenter:
Adriana Perez-Nakamura has been a licensed esthetician for more than a decade and owns Skincare by Adriana in Ventura, CA. She is passionate about the beauty industry and has extensive knowledge of skin care and cosmetic ingredients. She parlays this knowledge into providing results-driven treatments to clients with various skin types and conditions. She also educates other estheticians in eyelash extensions, spray tannings, and small business ownership. Adriana is diligent about staying educated on current skin care research. She has written about skin care treatments and makeup techniques for major national and international beauty brands. Adriana also holds a BA in English and a certificate in Beauty Marketing & Product Development.
---

About Antedotum: In Latin, antidotum means a powerful remedy or antidote; it comes from the Greek word ΑΝΤΙΔΟΤΟΝ (ANTIDOTON). This is the genesis of our name—ANTEDOTUM—and our intent is to cultivate happiness through healing by building luxuriously beautiful, plant-powered skin care with potent restorative therapies. Antedotum draws on the proven power of 100% pure, organic CBD to transform your skin. We believe CBD is a supernova plant extract that is one of the most healing and therapeutic substances available for skin health. We pride ourselves in crafting the world's most effective topical CBD and combining it with other scientifically proven, best-in-breed ingredients to deliver products that are clean, safe, plant-powered, and genuinely transformative.
In Antedotum's session, you will learn the benefits of CBD in skin care and how to incorporate CBD into treatment protocols.
Giveaway Opportunity!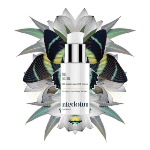 Skin care professionals that attend this session will have a chance to win the Skin Perfecting Pair ($200 value).
500MG Antedotum CBD Complex, Full-Spectrum Organic Hemp Extract
- The Vital Face Oil is a multi-hyphenate oil containing everything your skin needs to nourish, protect, calm and regenerate. This product is packed with essential fatty acids, vitamins, essential oils and transformative, and full-spectrum CBD. The formula invisibly melts into the skin because of its unique equilibrium of squalane, nutritious oils, and fatty acids, giving it a luxurious feel that absorbs quickly but leaves skin with a visible glow and dewy gloss. Skin is nourished, plump, clearer, and remarkably smooth.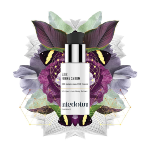 - The Elixir Firming Serum is a rejuvenating nectar designed to aid in collagen restoration and leave skin firm, denser to the touch, and exceptionally hydrated. Advanced botanical science creates a plant-based liquid crystal veil that hugs skin for a bouncy, yet taut complexion. It is combined with transformative, full-spectrum (whole plant) CBD, which contains one of the highest concentrations of cannabinoids, including both CBD and CBG.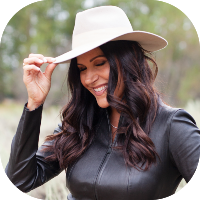 About the presenter:
Antedotum founder Karina Perez-Marconi was raised on the island of Puerto Rico (born to a Cuban dad and Puerto Rican mom), which meant consistent sun exposure from an early age—and cumulative sun damage for the Latina's olive skin. For decades, Karina was plagued by dark spots, which were compounded by lingering, postpartum melasma after the birth of her daughter, Havana. Working for many years in beauty at Chanel's New York headquarters deepened Karina's understanding of premium skin care. But finding an antidote to her skin aliments remained elusive. When the family relocated to Aspen, Colorado, the unforgiving mountain climate of dry air, high altitude, wind, sun, and cold only intensified her skin conditions.
In Colorado, CBD was plentiful and prominent. Karina, curious about CBD's purported curative abilities, started to sample an assortment of oils and balms. None of them smelled or looked great, but to her surprise, her skin started to transform. This unexpected discovery sent her down a rabbit hole of research into the alternative CBD skin care universe. What emerged was Antedotum. Having found the one ingredient that was multi-correctional in every way, Karina's passion became sharing how CBD helped her achieve remarkable results in the look and feel of her skin.
---

About ColorUp: Color Up makes 100% natural, cruelty free, and small-batch hemp-derived CBD products intended to balance the mind, body, and spirit. "Color Up" describes our mission, our intention, and our values; it represents coloring up your attitude, coloring up your choices, coloring up your chakras, coloring up your life. It is a symbol of health and wellness, a way to find balance and harmony and a way to stay connected to mother earth and all her colorful offerings. Our triangle leaf logo brings awareness to how our breath connects us to the entire planet. All Color Up products aim to evoke the body's natural ability to heal and balance. Our process begins with the proper care and study of the cannabis plant, and extends itself to our therapists, chemists, and cultivators who work alongside one another to create these intentional healing products. Color Up formulations are crafted with deliberate, complementary ingredients, working with the body's chemistry to bring relief, correction, and homeostasis.
Giveaway Opportunity!
Skin care professionals that attend this session will have a chance to win a Post Treatment Boot Camp Kit ($236 value).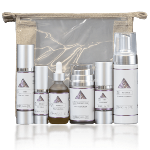 This kit is designed to support your client's skin care needs post treatment to help nourish and replenish their skin with vital nutrients. This kit includes retail sizes of the following products: Mist: Hydrating Tonic | Bright: Eye Cream | Remedy: Treatment Oil | Elemental: Zinc Moisturizer | Firm: Peptide Serum | Remove: Foaming Cleanser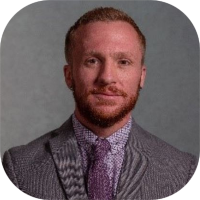 About the presenter:
Based in Colorado, William Parker is the CRDO, Co-owner, and Co-founder of Color Up, a cruelty-free, all-natural CBD company led by a team focused on putting products into service and educating the community. As a cannabinoid product formulator and Color Up's Chief Research and Development Officer, Parker leads a team of chemists in creating and testing Color Up's award-winning products. Since childhood, Parker has been interested in chemistry. Through years of researching ingredients, Parker created a niche in taking a natural approach, instead of using synthetic chemicals, to produce results topically and internally. He is hands-on in the lab, making prototypes in small batches for testing, research, and development.
Parker has a BS in cellular and molecular biology from Metropolitan State University of Denver. In his free time, he enjoys being active through cycling, camping, and snowboarding, and is an avid photographer.
---

About PCA Skin: For 30 years, PCA SKIN has pioneered and perfected the science of skin health. We create individualized solutions to deliver dramatic, visible results, starting with our transformative chemical peels. Our professional peel treatments bring effective skin care solutions into the future, ensuring the best results are achieved for every skin type and concern. Today, our line of professional treatments and daily care products are found in more than 35 countries and feature the most scientifically advanced formulations for better stability, delivery, and, above all, efficacy. We know skin health is personal, so we put our best into helping customers feel their best.
Giveaway Opportunity!
Skin care professionals that attend this session will have a chance to win the PCA SKIN Hyaluronic Acid Boosting Serum ($117 value).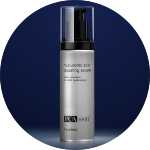 This smoothing blend of ingredients provides deep, long-lasting hydration on three levels: on the surface, deeper in the skin, and by increasing the skin's own hyaluronic acid production. This serum offers instant hydration and smoothing on the surface of the skin, deeper hydration and fine line reduction with the addition of hydrolyzed hyaluronic acid, and features a proprietary blend HA-Pro ComplexTM that encourages the skin to create its own hyaluronic acid, resulting in long-term anti-aging and hydration.
---
About Purafil: Purafil, established in 1969, is proud to protect people, processes, and environments worldwide. We manufacture revolutionary products that set the standard in our industry. Our focus is to create the world's best air purification products to make your life and business better. We are dedicated to making the world safer, healthier, and more productive.
In Purafil's session, you will learn basic information about indoor air quality, cover some of the air quality terminology that has become very popular, discuss why clean indoor air is important, and learn about solutions to benefit our businesses, families, and clients. We will learn how to create a safe indoor air environment and mitigate risk of illness so your businesses can flourish.
Giveaway Opportunity!
Skin care professionals that attend this session will have a chance to win the PuraShield 500 Scrubber ($1,299 value).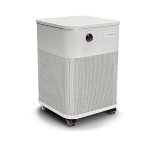 The PuraShield 500 Scrubber quickly and effectively removes 99.99% of aerosols carrying harmful viruses and bacteria, and also removes toxic and damaging gaseous pollutants. Feautring a compact and mobile design, the PuraShield 500 is equipped with disposable 4-layer filters: pre-filter, 22 lbs of molecular filtration media, a filter layer protected by PuraWard technology, and HEPA filtration for harmful particulate matter.
About the presenter:
Seth A. Wyatt leads business development for Purafil, a Filtration Group business. Purafil is an expert in indoor air quality and has been solving the world's toughest indoor air quality challenges for more than 50 years with its technology, including protecting the priceless artwork in the Sistine Chapel. Filtration Group is a multi-billion-dollar global business dedicated to making the world safer, healthier, and more productive. Seth has a mechanical engineering degree from Ohio State University and has held various sales leadership positions in the manufacturing industry. Seth and his wife, Valerie, live in Columbus, Ohio, and have three children, ages 19, 9, and 5.
---

About Sorella Apothecary: Sorella was started by two sisters—we're sisters by marriage, but we've known each other since kindergarten, so that counts, right? We're both self-proclaimed product junkies, and we found ourselves in constant search of the perfect product line. Time after time, we came up short. While busy with new marriages, families, and full-time jobs, we decided to fearlessly pursue our dream. And, so the concept of Sorella Apothecary was born.
In Sorella's session, you will learn how to level up any professional treatment with the power of increased circulation. One of their newest products, the Glow Boost Stimulating Solution complimented with Glacier Ice Globes, is an easy addition to your professional back bar that will help flush toxins to oxygenate and revitalize the skin. Your clients will leave with a healthy glow and a toned appearance.
Giveaway Opportunity!
Skin care professionals that attend this session will have a chance to win their choice of one of these four Mini Kits ($88 value).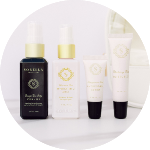 - Maintenance Kit: Best for normal or combination skin types and overall healthy skin (includes: Orange You Jelly Cleanser, Watermelon Hydrating Mist, Pomegranate Acai Antioxidant Serum, and Blueberry Milk Moisturizer)
- Brightening Kit: Best for reducing dark spots and pigmentation (includes: Apricot Mango Cleansing Milk, Mint Poppy Seed Polish, Lemon Lightening Serum, and Blueberry Milk Moisturizer)
- Healthy Aging Kit: Best for deep hydration and healthy aging (includes: Apricot Mango Cleansing Milk, Watermelon Hydrating Mist, Main Squeeze Hydrating Serum, and The Balm)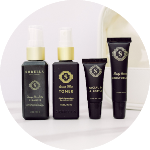 - Clear Skin Kit: Best for oily skin, blemishes and acne (includes: Orange You Jelly Cleanser, Spiced Wine Toner, Facial in a Bottle, and Daily Greens Moisturizer)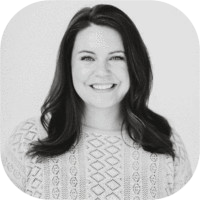 About the presenter:
Rebecca Olpin has been at the forefront of the luxury spa industry for the past 18 years as an esthetician and massage therapist. Her career began in Las Vegas, where she was part of the opening team for the prestigious Ritz Carlton Hotel & Spa. During this time, Rebecca discovered not only a growing passion for high-end spa and hospitality service, but also the desire to lean further into management and training. This solidified her knowledge of back-end spa operations and business management. leading her to open yet another Las Vegas spa at Palms Place. In recent years, she applied her expertise as the Department Educator for the Mandarin Oriental, and then was a key member of the launch team for L'Occitane's first spa in the US (located inside the Ritz Carlton, San Francisco). Education coupled with her vast hands-on experience in the spa industry eventually brought Rebecca to Sorella Apothecary. She is currently the brand's Director of Education. Rebecca's passion is visible in her educational webinars, live trainings, and successful remote education curriculums.
---
We look forward to connecting with you all at the
2021 ASCP Skin Care Summit: Tech-Based Esthetics Edition!